Top Stories
Ireland only went and got herself all grown up. All grown up and gloriously naked...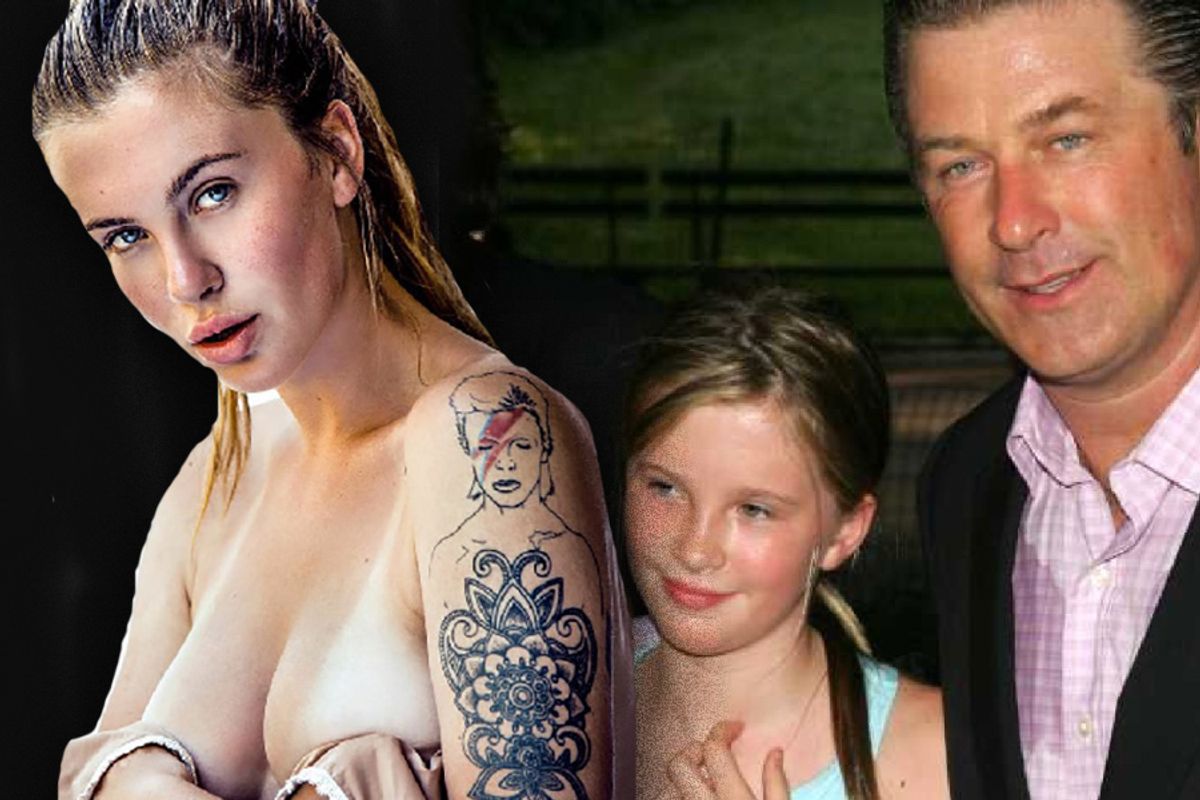 Alec Baldwin rude thoughtless little pig, Ireland, only went and got herself all grown up...
Ireland Baldwin certainly couldn't be described as a little pig anymore—even by her notoriously hot-headed papa Alec.
Because, although it's a possibility she's still rude and thoughtless, the daughter of Alec Baldwin and ex-wife Kim Basinger has gone and got herself all grown-up.
All grown-up and gloriously nekkid no less.
The now 20-year-old is showing off her God-given goods in the new issue of Treats magazine.
In the photo shoot, Ireland rocks a series of see-through tops, lace, mesh etc… in addition to no tops at all.
As the magazine puts it:
Ireland Baldwin glistens beneath the summer sun in her first-ever nude shoot by Arthur Belebeau.
Ireland follows in the footsteps of mom Kim, who let it all hang out in Playboy, back in 1983, when she was 29.
Look away daddy!
The nude modeling is pretty much where the similarities between Ireland and Kim end however.
As the model pointed out in an open letter she posted on Tumblr back in the day, she's definitely not a carbon copy of her mom.
Oh, and she's WAY more than just Alec's thoughtless, rude little pig, thank you very much:
I AM NOT MY PARENTS

My mom is one of the most beautiful women in the world.

She is 5'9", I am 6'2". She is petite and fragile, and I am fit and … more to love tehe.

I have a booty, she has a thigh gap …

I am still a teen making my way out of my awkward phase.

Just like almost all of you, my Dad has made some mistakes in the past.

He has spoken out of place, he has let his temper get the best of him, and he has reacted towards things in ways he shouldn't have.

I get hateful replies and threats regarding mistakes of my Dad's past. This isn't fair.

I had nothing to do with anything that happened back then, so I don't fully understand why I am being targeted.

More importantly, my Dad has moved on.

He recognized that he needed to change, so he made changes.

He is now healthy, happily married with a baby on the way.
He moved on, so why can't you?

I have entered the social media world and the entertainment business to make a name for myself.

I am not seeking fame by association.

I am proud to be my parent's daughter, but I don't want to forever be known as 'that rude thoughtless little pig.'

Or Alec Baldwin and Kim Basinger's kid.
Good luck with that sweetheart.

For more entertainment, music and pop culture updates and news, follow Max Page on Twitter
---
READ MORE....
Latest Alec Baldwin Paparazzi Explosion Is Epic Even By His Standards

Kim Basinger Tells How Bitter Alec Baldwin Divorce Affected Her Parenting
You Had Us At Thoughtless Little Pig! Alec Baldwin's Many Meltdowns...
Alec Baldwin Arrested In NYC For Really Stupid Reason

Ireland Baldwin—So Much More Than A Rude Little Pig!

---