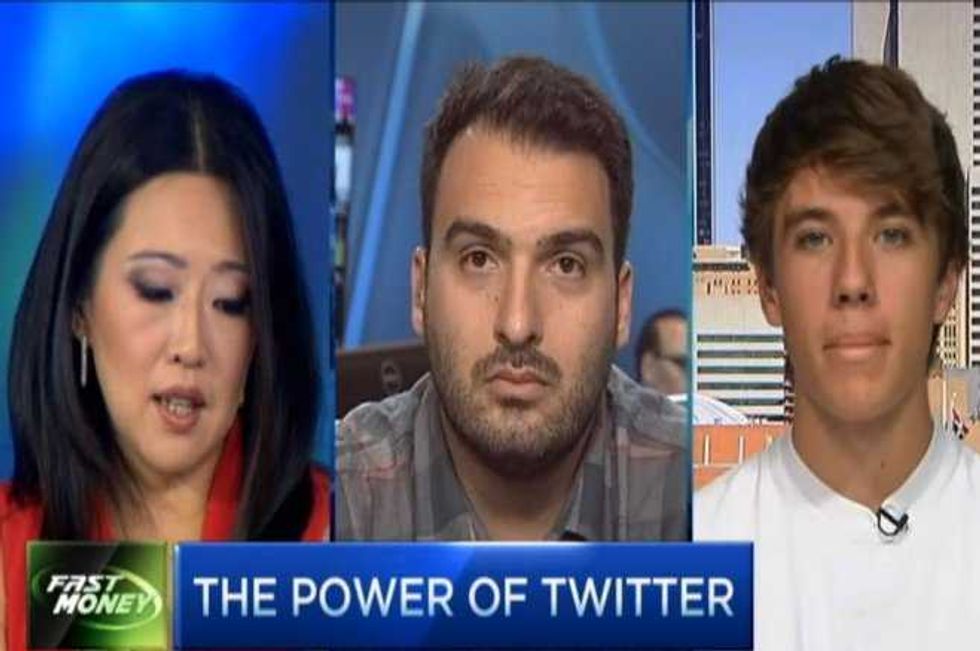 If you don't know who 'Alex from Target' is by now, you're probably living under a rock. Here's his story in a nutshell:
Alex Lee is a 16-year-old boy who lives in Texas. Just one ordinary day he was at work bagging groceries, when a customer took a creeper shot of him. The picture got uploaded online, went viral, bam! This shows how powerful social media can be.
Ellen Degeneres loved Alex from Target so much she invited him onto her show. However, she's not the only person in California who wanted to meet him. John Shahidi, creator and co-founder of Shots Mobile Inc., communicated with Alex through Twitter.
Alex From Target on Ellen
Now, whether you hate Alex or not, that's up to you. You may be thinking he's just another viral trend, he'll fade soon. That's debatable. In a recent interview with CNBC's Fast Money, Shahidi and Lee, talk about Lee's partnership with Shots.
Shots is not unheard of. You may recall the name. The Justin Bieber and Floyd Mayweather backed selfie app, is a social media app to help stop cyber-bullying. Nash Grier and King Bach, whom are known to be 'Vine famous' are users on the app. Plus, Kylie Jenner and Bieber protégé Madison Beer, also enjoy taking Shots. The app just reached its first year mark last Wednesday (November 12), and there are over 3 million users.
Now, viral sensation Alex from Target is using his voice to do and promote good using the Shots app.
For more pop culture updates, follow @vivianxo67 and @Popdust on Twitter.