It has been officially confirmed that Kim Kardashian is pregnant with her second child with Kanye West.
The news was revealed on last night's mid season finale of Keeping Up With The Kardashians (of COURSE it was) and further confirmed by Kris Jenner on Instagram;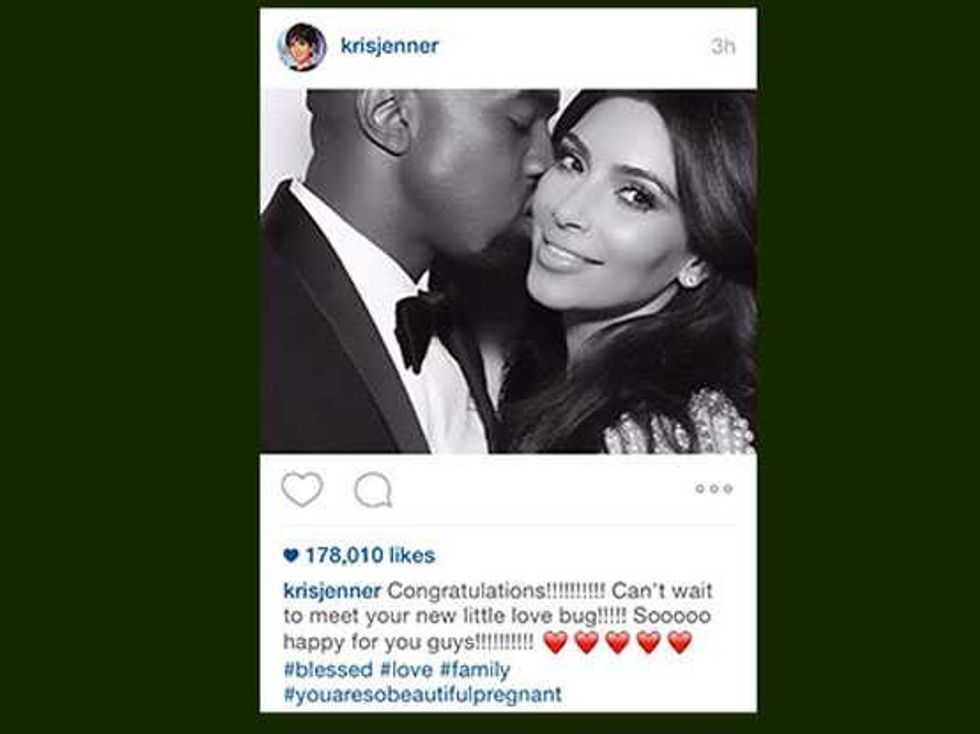 Kim's struggle to conceive a sibling for North West, who is almost two, is well documented with filmed trips to the fertility doctor and Kim sharing with us how exhausted she is from having so much sex with hubby Kanye, 37.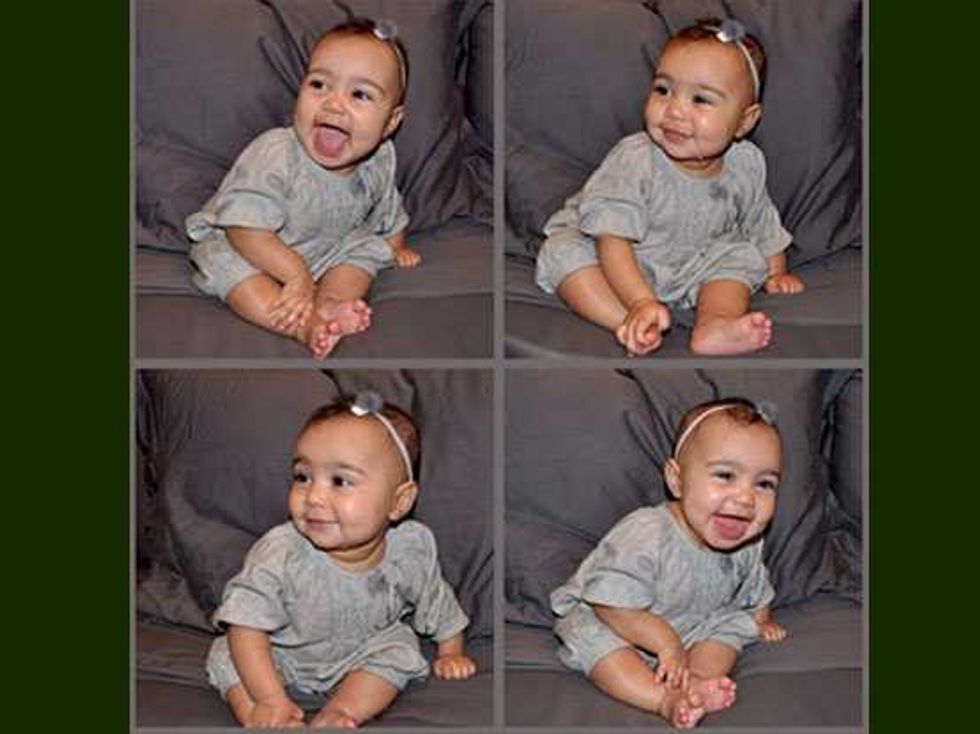 Such a cutie and smiles way more than her parents
The 34 year old reality star had a difficult pregnancy with baby Nori, who was born several weeks early, so must be hoping that their struggle with No 2 is confined to the conception this time!
There is no news yet on how far along she is, but no prizes for guessing the story line for the second half of this season on KUWTK.