chris brown restraining order
A restraining order has been filed against Chris Brown after he allegedly harassed a woman online—the woman who herself was arrested for trespassing on his property last year.
Huh?
Chris Brown Slams Sizzurp Addiction Reports, Calls TMZ Story 'Bullshit'
It all started last December when Danielle Patti was arrested for trespass at Brown's Woodland Hills mansion.  He claims she is a fan who had turned up several times, she waited until the gates opened to let someone out and drove onto the property.  Once there he reckons she refused to leave and eventually cops were called and she was arrested for criminal trespassing.
Patti herself tells a different story.  She says they were actually dating and that she was already on the property and was in fact trying to leave.  She reckons her car was blocked in and she was unable to move it when Brown called the cops and she was arrested—she says purposefully.
No charges were filed in respect of this incident.
Chris Brown Refuses To Pay Child Support Of $15k A Month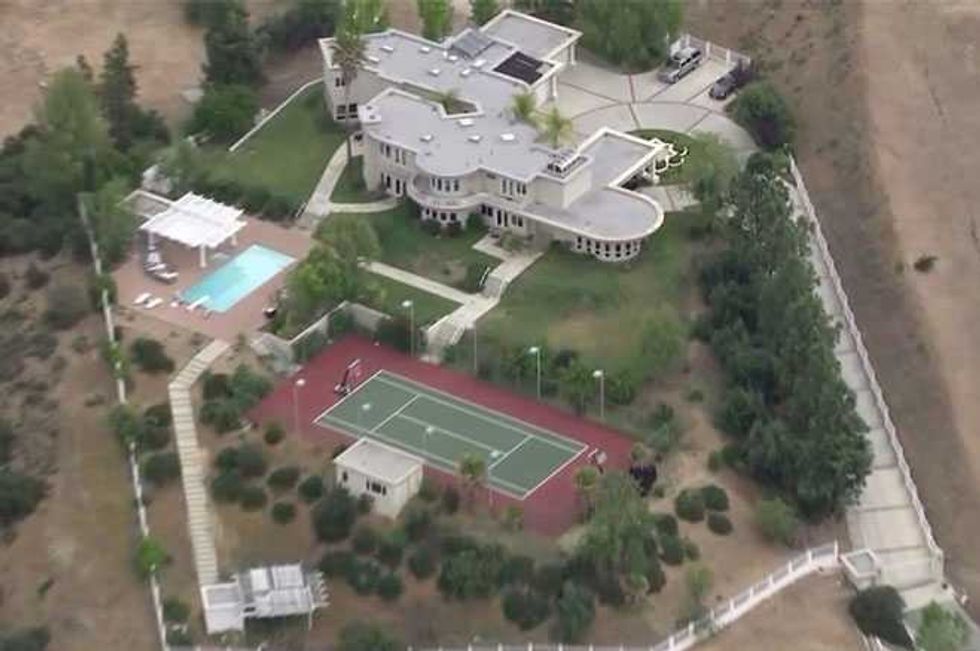 Chris Brown's mansion where the alleged trespassing incident took place.
chris brown restraining order
Fast forward a few months and Danielle now says that Brown has been harassing her on social media saying he'd like to see her dead!  Bit extreme if, as he says, she's just a fan who took it too far.
TMZ are reporting that the 27 year old woman has been granted a temporary restraining order which prevents Brown from getting within 100 yards of her or facilitating any contact.  A court hearing is scheduled for later this month.
It's OK For Chris Brown To Stalk Karrueche Tran—"He's A Fool In Love"
If it were anyone else it would be a obsessed-deluded-fan-stalks-star situation, but the thing is Brown has proven time and time again that he really should not be given the benefit of the doubt when it comes to his alleged abuse of women.
Let's not forget this is the same guy who;
Denies assaulting a woman at a hotel in Las Vegas on New Year's Day this year for taking his photo

Pleaded guilty to felony assault against his then girlfriend Rihanna in 2009.

Was kicked out of rehab in 2013 for throwing a rock through his mother's car window.
Who do you believe in this war of words?
chris brown restraining order
chris brown restraining order