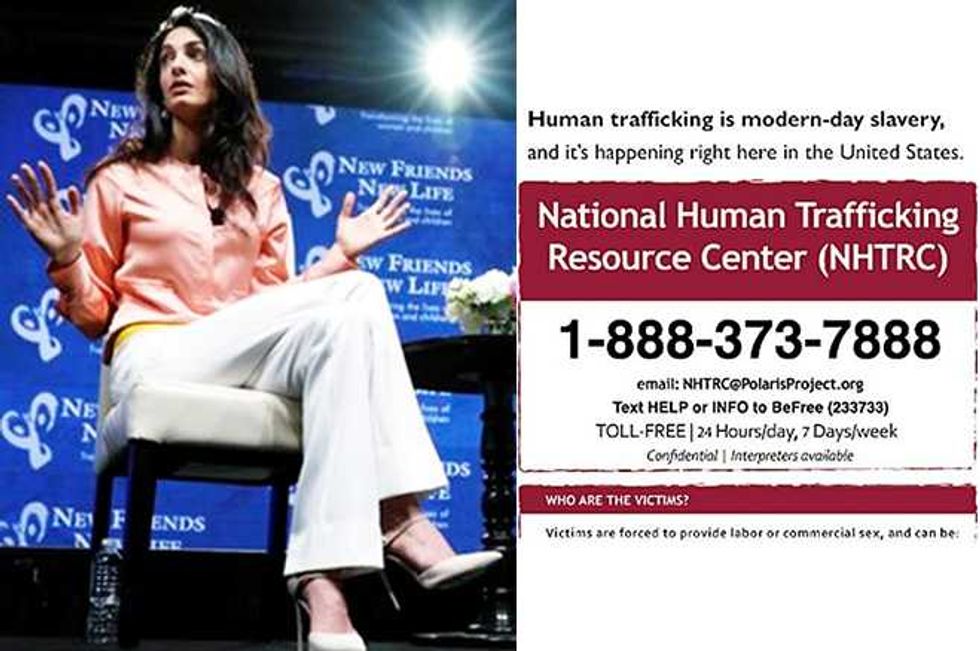 Amal Clooney spoke out about sex trafficking at a Dallas fundraising luncheon, wearing a pair of $1,395 white pants by Altuzarra.
The busy human-rights lawyer took time out from her pathological shopping and grooming commitments to attend the sold-out annual New Friends New Life event at a Dallas Hilton.
The event raised more than $1 million for the anti-trafficking organization, which offers counseling, housing and other services to 1,400 formerly trafficked teens and women every year.
Ironically, Amal could have contributed a million dollars herself, simply by forgoing a few phone-calls to Saks Fifth Avenue, but then there would be no publicity so scrap that idea.
According to the Dallas Morning news, while 'the conversation occasionally drifted to the topic of Clooney's husband, actor George Clooney, she remained focused on the fact that 27 million people are enslaved throughout the world.'
Good for her!
Amal discussed international human trafficking, crimes against journalists and how her passion makes her good at her job. She recently spoke at an event in Saudi Arabia, without condemning sharia law, but you can't ALWAYS be defending women's rights when public speaking engagements are offered up. Nobody's perfect, you know.
Anyway, Amal said about the New Friends New Life organization that if nonprofits can make a difference to just one woman, the work is worth it.
She also mentioned Supreme Court Justice Sonia Sotomayor, for whom Amal once worked as a student clerk.
I hadn't seen her for many years, but we spoke last year about my students talking about where I 'ended up.' I told her, 'Yes, Justice, but your story does end with ... 'And, now I'm on the Supreme Court...'
Oh, what a delightful sense of humor, self-deprecation mixed with frightening ambition and name dropping! Whew.
Can we just skip to where the event is a smashing success, everybody was thrilled by Amal's illustrious presence but probably a bit disappointed by her notable failure to display her arms. I don't know why Mrs. Clooney kept the arms under wrap on this occasion but maybe she just didn't want to show off in front of all those Dallas socialites.
Never fear, Amal acolytes, we have this recent picture of Amal to make it up to you!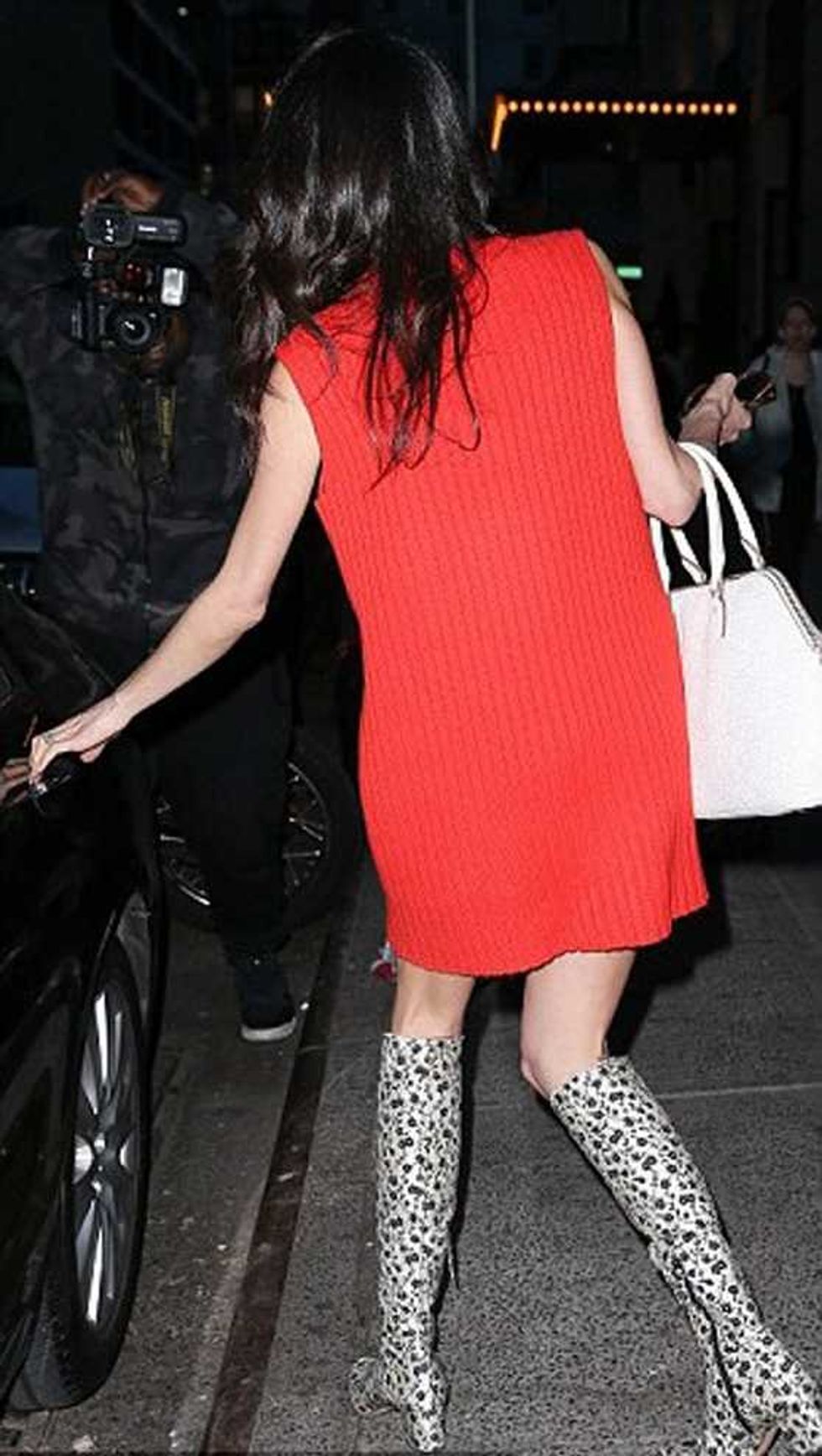 Loving the classy boots and how she manages to carry that heavy Maison Margiela handbag without breaking any bones!