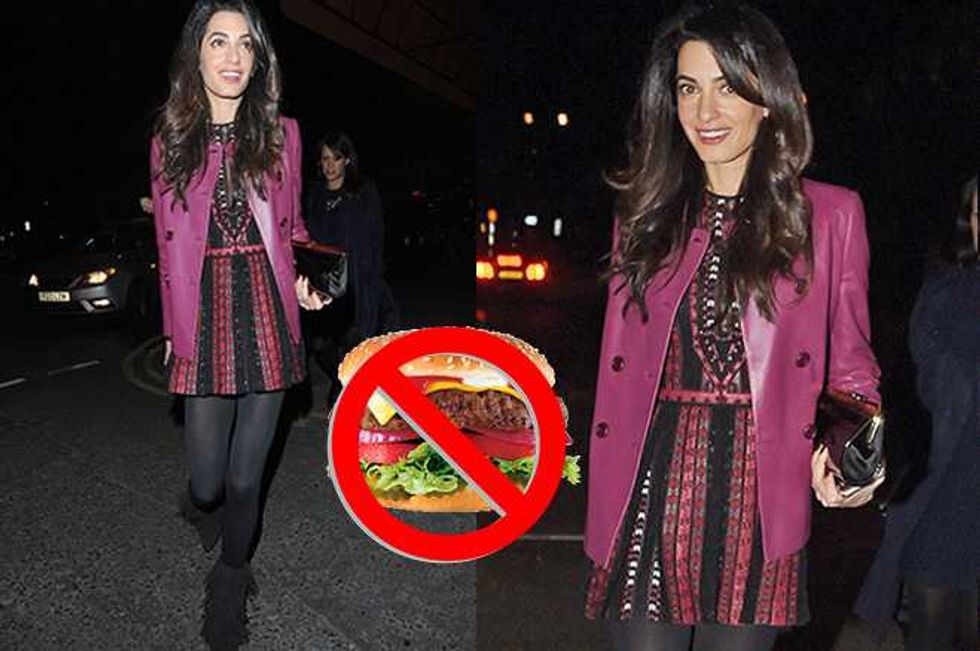 Amal Clooney continues to eschew calories in favor of stockpiling designer clothes, with mixed results.
Most recently, Amal was spotted during a solo evening out on the town, wearing a tragically inappropriate mini dress with fringed boots, desperately looking around for a camera to smile at.
While we don't know the origin of the dress or leather jacket, we do know the Paul Andrew boots were a relative bargain at $983. Amal's stylist appears to be having no luck reminding her client that she is 37 years old, not seventeen, but lawyers are probably very stubborn.
Not content to rest her laurels at one hideous designer outfit, Amal wore another showstopper on the following night, at an A-list party thrown by make-up artist Charlotte Tilbury.
On this occasion, Amal rocked a silver metallic crop top with matching cropped pants, a hideous look that made her look both fat and emaciated. She upped the ante by revealing her dingy brassiere.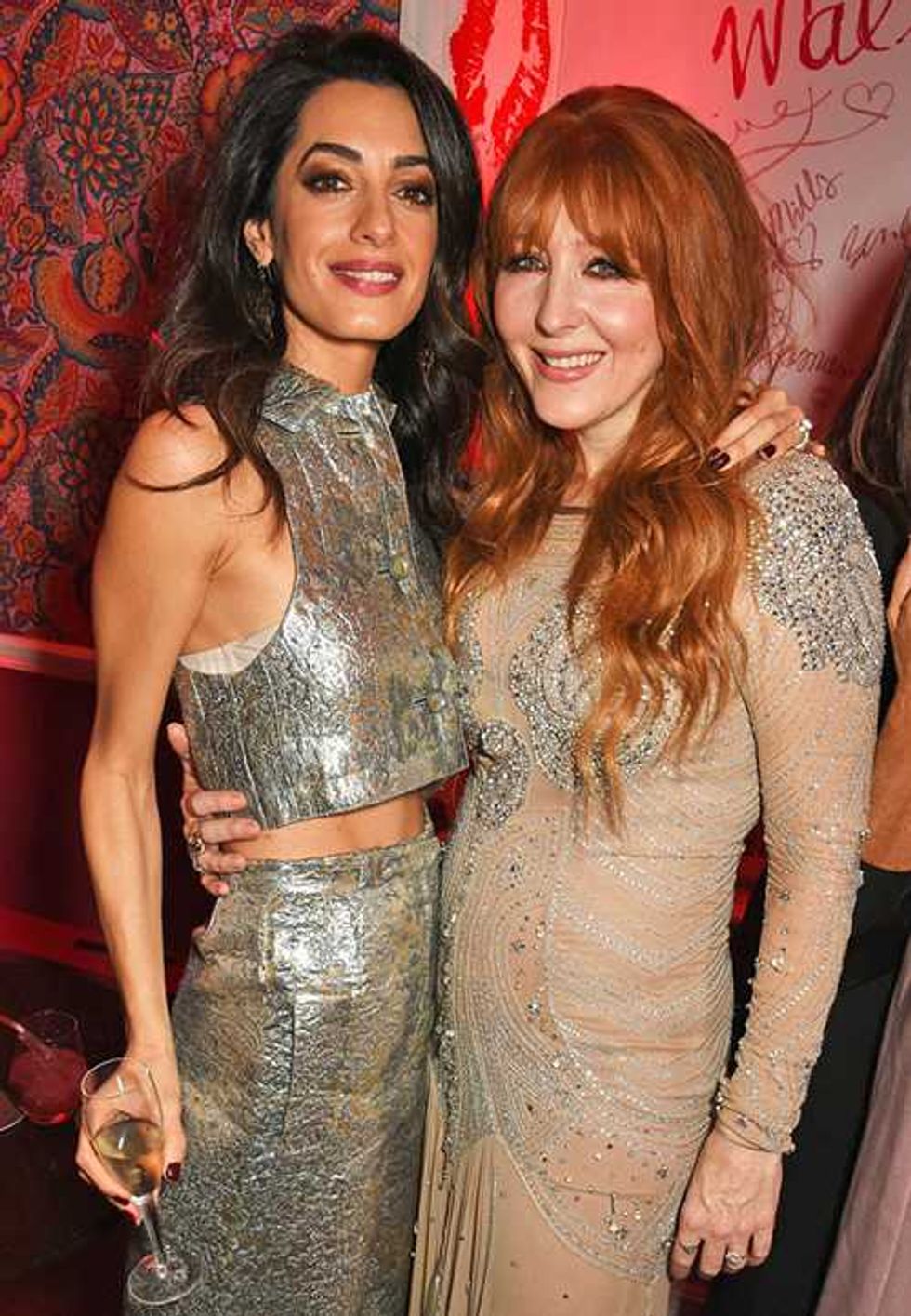 Not to Charlotte Tilbury: You may want to use just a wee bit less make-up on Amal's lovely masculine face. You're the expert, but I'm just saying.
Last week, Amal spent her lunch money on a gorgeous dress by Dolce and Gabbana that looked well worth the $12,500 price tag. She was attending a party with husband George Clooney, who must have been bursting with pride at his wife's shopping achievements.
Amal is averaging at least three new outfits a week, complete with shoes, handbags, and earrings, that total roughly $7,000 per outfit. A junior lawyer of Amal's caliber earns around $150,000 a year, which would barely cover hair extensions and threading.
I'm almost certain that if given a choice, George would prefer his wife to spend more money on food and less on fashion, but he's probably too helplessly in love to criticize his bride's priorities. As long as George is happy, that's what matters.
And who wouldn't be happy with the multi-gifted clothes horse (if not entirely an actual horse) that is Amal Alamuddin Clooney?