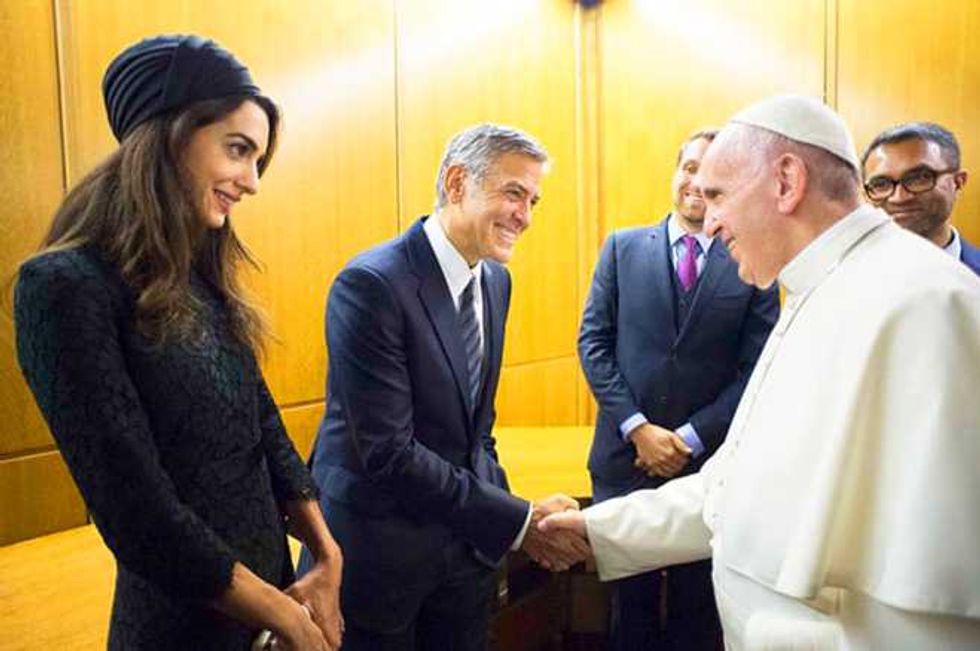 Amal Clooney took a break from her busy shopping schedule to meet the Pope on Sunday, at a Vatican event honoring George's work for an arts foundation.
The other honorees besides George Clooney were actors Richard Gere and Salma Hayek.
Amal wore a lace dress by Atelier Versace for the occasion, with a pleated turban-style hat. She was clearly delighted to meet the Pontiff but looked a bit downcast when she was not the center of attention. Sitting next to Hayek, who felt no need to cover her head, the turbaned human rights lawyer appeared to need either a stiff drink or an anti-depressant.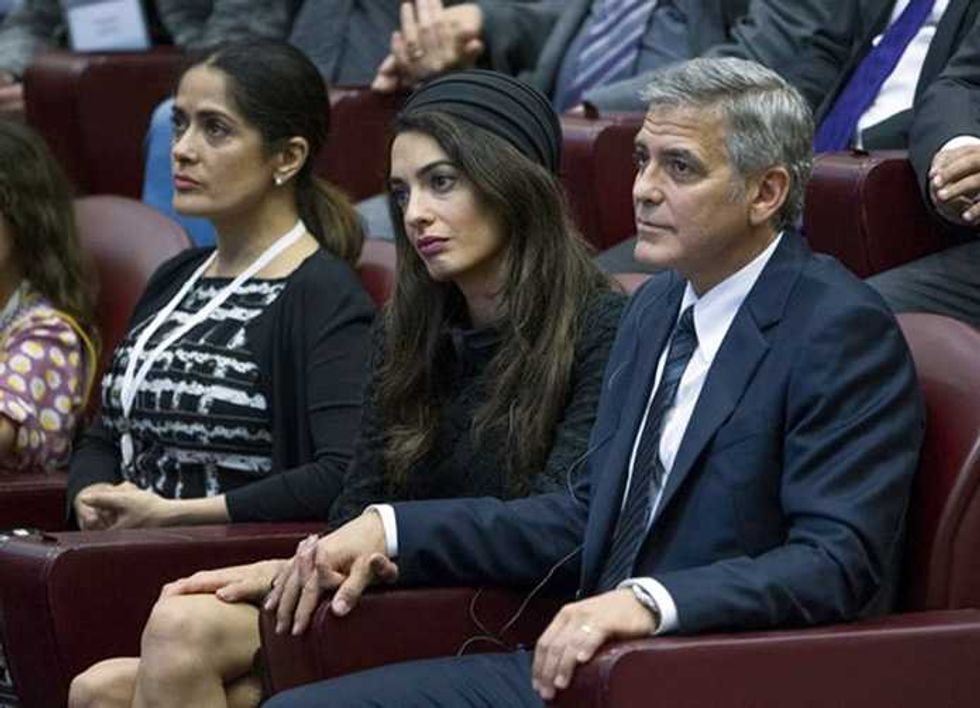 Just a day earlier, Amal and George were seen dining out in Rome, where Mrs. Clooney showed off her $6,300 Giambattista Valli frock for the appreciative paparazzi. She chose a pair of $720 pumps by the same designer. George had to drag her into the car as she attempted to cast her radiant smile upon one last photographer.
It's nice to see a professional woman take such care with her style, isn't it? Who ever said human rights lawyers need to be frumpy? Amal is determined to prove that money is no object when it comes to dispelling that old stereotype.
Perhaps there was some kind of pre-nup contract wherein Amal promised to spend as much money on clothes as humanly possible. George appears to be quite happy to squire her around from event to event, and photo op to photo op.
Amal has attended events on her own in the last few months, meeting with news reporters and speaking to various professional groups, but she never shines as much as when she's on her husband's dutiful arm.
In fact, on Sunday evening after meeting the Pope, Amal and George were out on the town again, to showcase Amal's off-the-shoulder striped duchesse silk-satin mini dress ($2,695) from the Monse fall 2016 collection. She accessorized with a $963 clutch by Jimmy Choo and silver Dior shoes.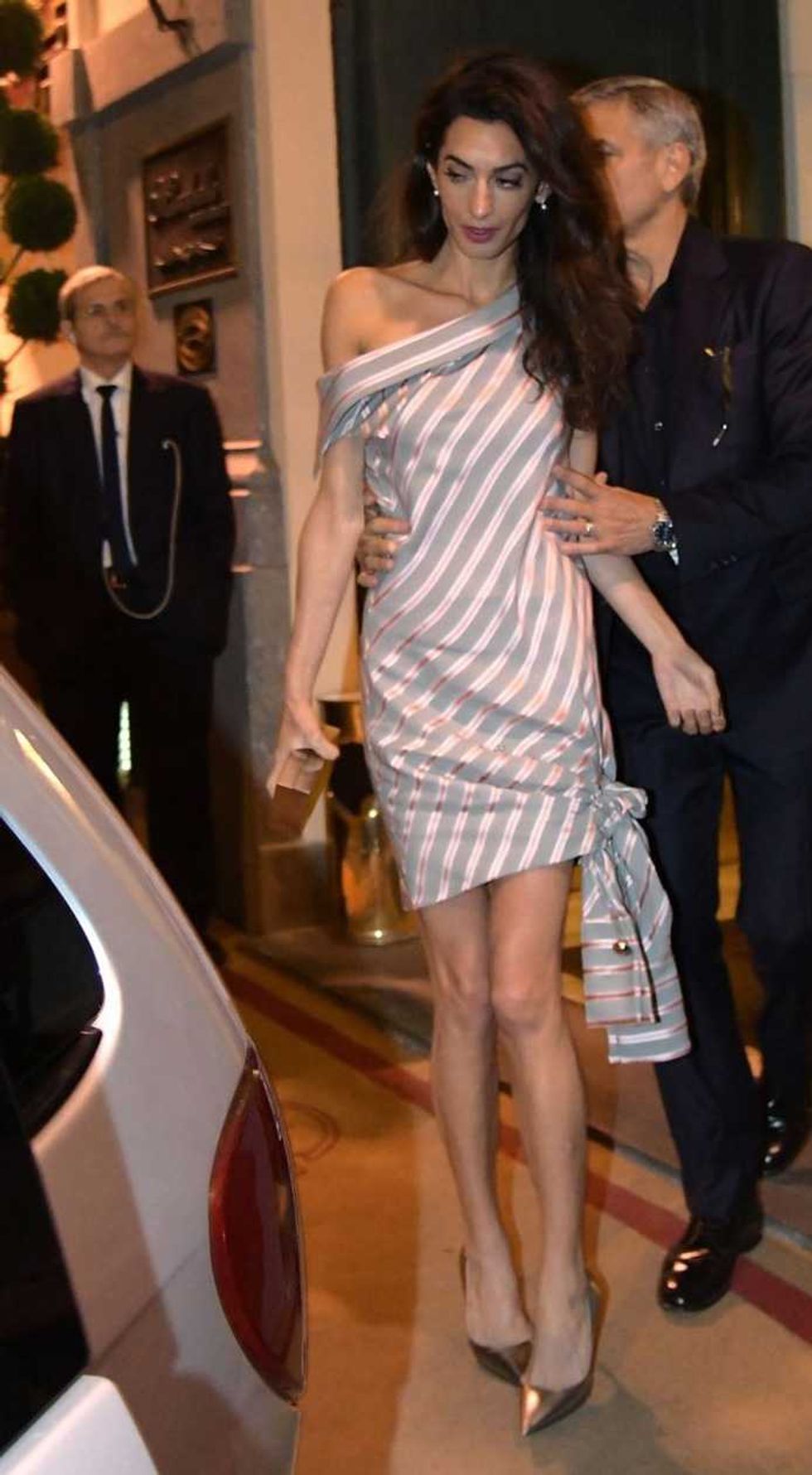 If we stopped to add up Amal's weekly fashion expenditures, we might be upset by the gratuitous amount of money thrown around in the name of blatant attention seeking...so let's not!
Keep up the good work, Amal! Spending money is a human right worth defending, and we thank you for taking it so seriously.
Save
Save
Save
Save
Save
Save
Save
Save