amal clooney hillbilly style kentucky
On a trip to husband George Clooney's hometown in Kentucky, Amal Clooney made an endearing attempt to fit in with the locals.
Wearing a fringed suede dress, she looked like she expected to make some moonshine with the hillbillies, who would never guess it set her back $3,215. Or, set George back, I should say.
Christmas Came Early For Kim Davis—Wins Right To Be Bigoted And Intolerant
The dress, by Alberta Ferretti from the Spring/Summer 2015 collection, ' is cut from tan buttery-soft suede. The dress features hand-woven whipstitch trim, a back keyhole, and a laser cut fringe hem.'
Even though she looks ridiculous among the proudly style-free locals dressed casually by Sears and J.C. Penny, it's kind of adorable of her to make the effort , isn't it?
Save The Date—Noah's Ark Theme Park Opening In Kentucky July 2016!
A few days earlier, Amal and George went to see U2 perform in L.A. along with very close buddies Randee Gerber and Cindy Crawford.
This time, Amal got the dress code memo, and wore a tank top with skinny jeans. And by skinny, I mean emaciated.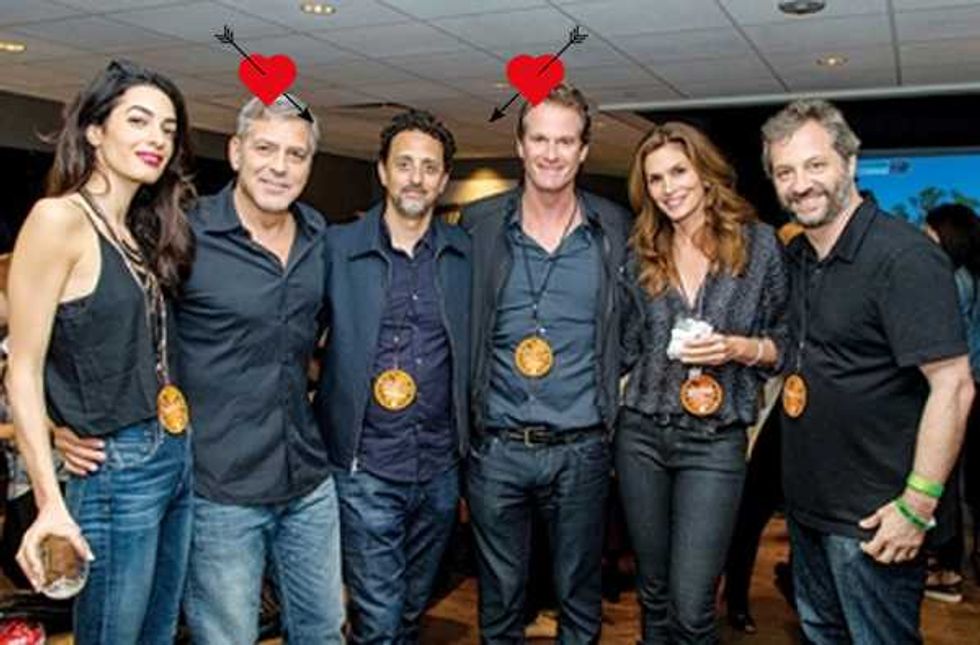 Kentucky Dude Digs Up Dad's Grave So He Can Argue With The 40-Year-Old Corpse
Watch the dance moves below to share the joy of being a VIP at a U2 concert!