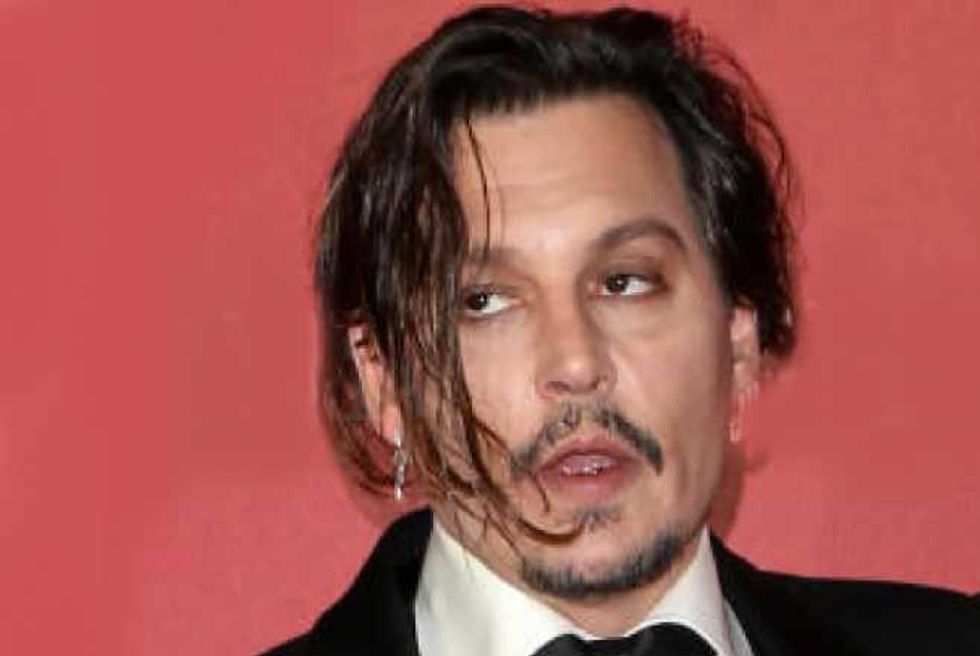 Johnny Depp violent boozing coke fiend allegations add yet MORE drama to his split from Amber Heard

Johnny Depp violent boozing coke fiend allegations follow hot on the heels of Amber Heard filing for divorce.
Ugh, the drama just never stops with these two.
The latest saga involves Heard claiming Depp was "barely ever sober" during their marriage, which lasted just over a year.
Her allegations may seriously call Depp's credibility into question if the former couple ever makes it to court.
As Popdust previously reported, the 30-year-old actress claims her soon to be ex-husband beat her on numerous occasions throughout their 15-month long marriage.
The question is, will he remember any of these alleged episodes?
If Amber is to be believed, Johnny was wasted on booze and coke for the vast majority of the time.
Sources tell TMZ Amber is furious that Johnny has publicly called her a liar over the domestic abuse allegations.
They claim Johnny was often in a near black-out state and is likely to not have a vivid memory of the alleged incidents.
Heard says he was high virtually every waking second, unless he was shooting a film.
Then he would pull it together, higher a chef and a trainer, and sober up until the movie wrapped.
Then, according to Heard, it was back off the wagon again-booze and drugs day and night.
In an attempt to appease his new wife, Johnny allegedly attempted to implement an in-home rehab program, but failed.
In her restraining order application, Amber claims:
[Depp is] often paranoid and his temper is exceptionally scary for me. Johnny's paranoia, delusions and aggression increased throughout our relationship.
So has my awareness of his continued substance abuse.

On all occasions when he allegedly hit her, Heard alleges Depp was "inebriated and high."
On Friday May 27, Amber secured a temporary restraining order—ordering that Johnny not be allowed within 100 yards of her.
He denies that he ever lifted a hand to her.
Next month, a California judge will conduct a full hearing to determine who is telling the truth.
Meanwhile, Johnny's first wife, Lori Anne Allison, who was married to Depp from 1983 to 1985, doesn't believe that he ever hurt Amber in any way, shape, or form.
Lori says Johnny never even raised his voice to her when they were married, and that he's a "soft person" who is kind and gentle to people and animals.
Vanessa Paradis, Depp's partner of 14-years, and mother of his two children, has also waded into the foray.
She wrote an open letter defending Depp and calling Heard's accusations "outrageous".
The letter claims:
Johnny Depp is the father of my two children, he is a sensitive, loving and loved person, and I believe with all my heart that these recent allegations being made are outrageous. In all the years I have known Johnny, he has never been physically abusive with with me and this looks nothing like the man I lived with for 14 wonderful years.
Sincerely, Vanessa Paradis.

Oh, and Mickey Rourke has also weighed in—because, Mickey Rourke.
He doesn't seem like a very violent man to me … He's a very low-key guy, he's always been really low key and a gentleman and not violent.

That clears that up then. Thanks Mickey!
Johnny Depp Amber Heard Divorce—Nobody Saw That Coming, Right? (Not)
Watch This Glorious Amber Heard And Johnny Depp Apology Video