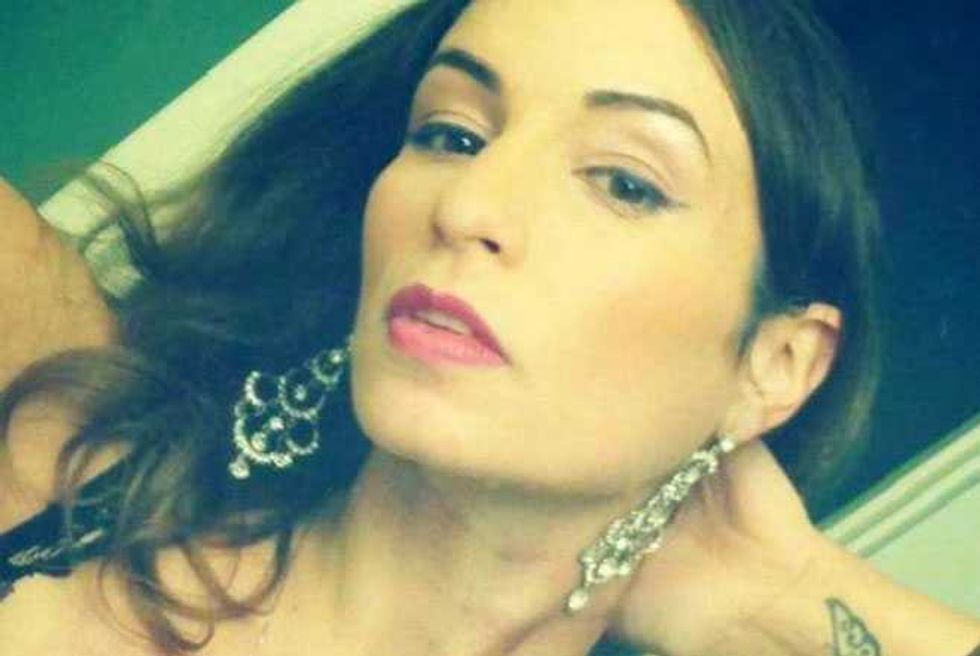 porn star dead james deen rape
Last year, Amber Rayne retired after starring in nearly 500 porn films in her decade long career.
On the weekend of April 3, the 31-year-old actress died in her sleep in what is believed to be a drug overdose.
Teen Blames Porn Watching Trauma For Making Him Molest A Woman
Los Angeles' medical examiner's office is investigating her death.
James Deen accusations
porn star dead james deen rape
Rayne made national news last year when she joined a growing list of actresses to accuse porn star James Deen of rape.
In December, she told The Daily Beast that Deen, who also starred in 2013's The Canyons with Lindsay Lohan, had punched her in the face and had subjected her to such forceful and aggressive sex that she bled.
Bravo Wants Nik Richie And Shayne Lamas On RHOC—But He's Being A Diva Dick
According to Rayne, Deen had become enraged when she called him "a son of a bitch," never anticipating that it would drive him to violence.
Nine women, same story
porn star dead james deen rape
Nine adult actresses in total, including the porn star Stoya, had come forward with similar allegations.
Stoya Tweeted about her alleged ordeal back in November:
James Deen held me down and fucked me while I said no, stop, used my safeword.

I just can't nod and smile when people bring him up anymore.
"Baffled"
porn star dead james deen rape
Woman Sues, Alleging Her Airbnb Home Was Used To Make Porn Film
Deen maintains his innocence and says he is "baffled" by the accusations.
He told the Daily Beast:
All of the accusations are from either ex-girlfriends or events that happened on set.

I always try to take responsibility for my actions and apologize when needed. As far as these other claims, at a certain point I feel like people have to step back and analyze this stuff in context.

Most of these are descriptions of things on BDSM or rough sex sets. When I am on set I am under instruction of the company who is paying me.

I could describe the events of the scene I was in the other day and it could be just as dramatic. I have no desire to blame people who consider themselves victims or throw stones.

I will just say this: my job as a performer for rough sex companies is to engage in certain acts. If at any point I pushed boundaries past the point of comfort, I am sorry.

I have always tried to respect peoples' limits and safe words and operated within that space.

If someone expressed anything to me I honored the request with the fullest care.
Miley Cyrus' Interview Mag Photos Are Basically Flat-Out Porn (And NSFW DUH!)
Rayne, originally from Detroit, was trained as a conventional actress before delving into the world of porn.
Tributes
porn star dead james deen rape
Many porn notables have come forward to pay their respects, including Stormy Daniels, a screenwriter and director, who told AVN:
She was a really good friend, and one of the best actresses and performers that I've ever had the pleasure to work with, and I'm just glad that I had the opportunity to work with her and call her a friend.
The Ten Best Lesbian Moments In Film
And on Sunday, Stormy tweeted:
[Amber's] mother called me yesterday and told me. I'm helping her family make arrangements for the care of her horse.
R.I.P. Amber Rayne.......