Amber Rose launched her very own emoji line this week named MuvaMoji and they pretty much look the same as the Kimoji collection released by frenemy Kim Kardashian late last year.
Amber's collection includes the expected butts, lips, boobs and marijuana leaf symbols just like Kimmy's (although not Kim's hilarious symbol of herself wearing a graduation cap—like she graduated anything except the School of Narcissism).
Kim Kardashian Emojis Crash Apple App Store —Who Is Buying This Shit?
amber rose emoji
However whereas Kardashian's only agenda is herself, Rose has, over the years, chosen to use her fame as a platform to empower women and support equality and women's rights.
With this in mind, she has managed to sneak in a couple of symbols to promote her feminist agenda. One is a pic of a man, who appears to be Bill Cosby holding a sign that says "I did it" in reference to the numerous allegations of sexual assault against Cosby. Rose is also vocal in her support of Kesha in her case of against Dr Luke, as another image is in glitter writing saying "Free Kesha".
amber rose emoji
The best one of the lot? A subtle could-be-a-dig symbol of Rose in a nurse's uniform pulling on a rubber glove.  A reference to the notorious Kanye-likes-a-finger-in-his-butt tweet maybe?
The new app has over 900 emojis to choose from given your mood at the time, and we'll let you decide if you think there is room for two giant twerking asses in the emoji market.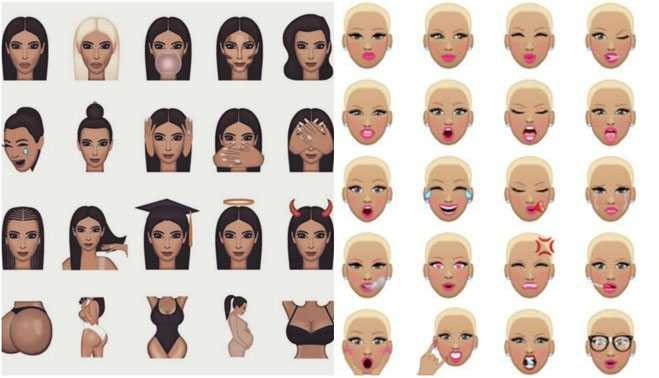 Similar?