Amber Rose has zero fucks to give about any of the Kardashians - and she isn't afraid to show it.
The artist, who has a real career and genuine respect from the industry, made some comments about how gross it was that Tyga, 25, is dating 17-year-old Kylie Jenner.
Khloe Kardashian took serious umbrage at this, because no one is allowed to point out the way this family whore out their girls. She made the ill-advised move of reminding Amber of a comment she previously made about being a stripper since age 15: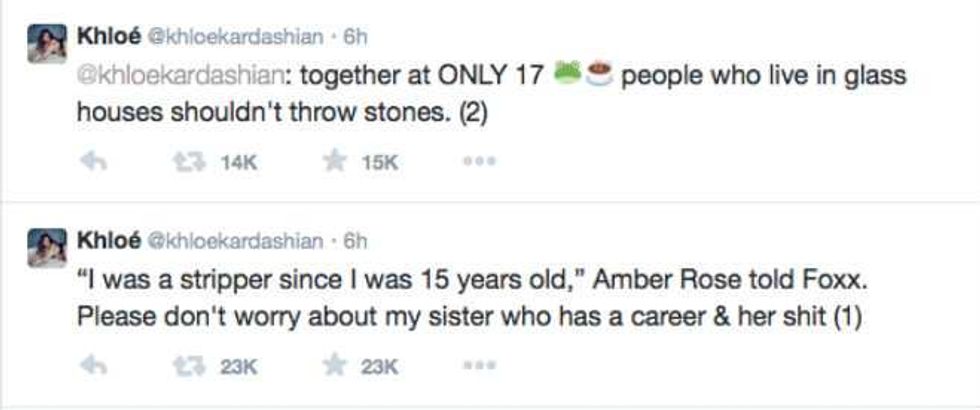 So Amber fired back with the meme to end all Kanye West memes: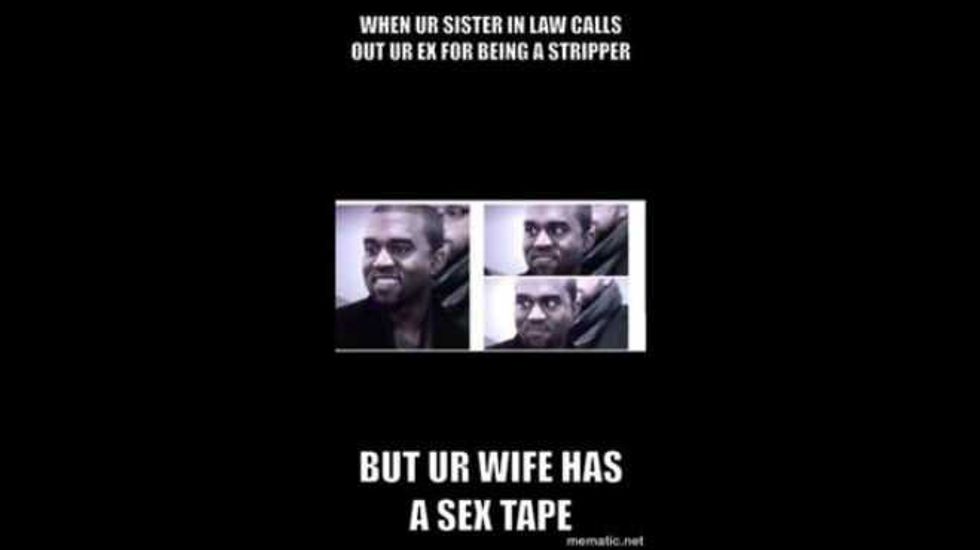 And that was AFTER she tweeted this earlier: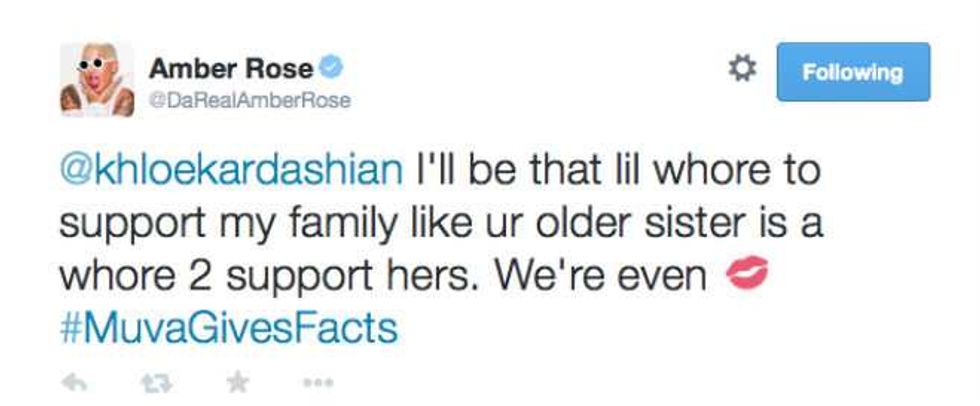 BOOOOOOM! Although out-thinking the Kardashians is a little like hunting a bunch of drunk cows with a high-powered rifle and scope, it's still so very satisfying to watch it happen.
They can all pretend up and down that Kim Kardashian isn't a glorified porn star who pisses on her Spanx but it's no good. We all know - so be careful about judging strippers, Khloe. At least they make an honest buck!
Slow clap for Amber Rose... and enjoy this fabulous gallery of Kim's "career" highs and lows...