amber rose stripper
Amber Rose is opening up about her near decade long run as a stripper.
The 31-year-old spilled all in a candid interview with Cosmopolitan
I was very, very young. I did it and I was like, 'Oh, hell no, I cannot do this.' I was a kid. I think I was still a virgin at the time. Being onstage with my boobs out, it was like, 'Oh my god, this is not for me.'
Amber Rose Is A Bad Bitch Feminist—Wants Y'All To Stop Slut Shaming
And so, her pubescent stripping career ended abruptly, but when she turned 18, it was back to the pole.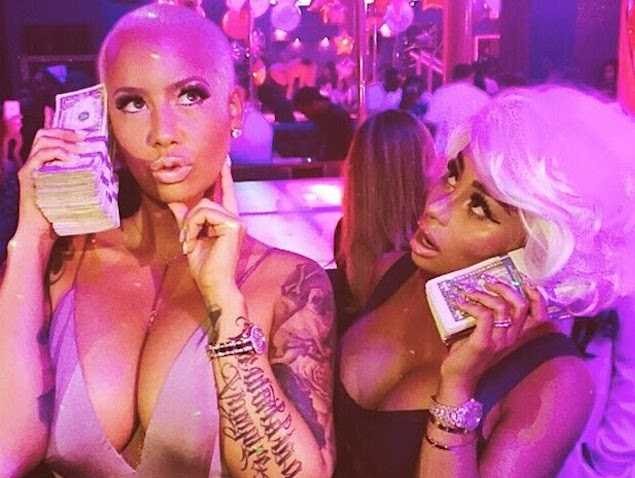 That was the best time of my life! Oh my god, I had so much fun. I really did. All the girls were really cool. The guys weren't allowed to touch you. I was never sexually assaulted or [anything]. I was young, beautiful, I was onstage, I wasn't really ashamed of my body. I made lifelong friends.
Amber Rose Strips Naked—Bares All About Kardashians Feud, Being Kanye's Ex
Amber worked as a clothing removal technician until she was 25, and there was no shame in her game.
I was always about girl power, but I didn't quite get it because I did always feel like I had to be completely submissive to a man. I was always very unhappy doing that. I think I needed time to grow up. You get to a certain point in your life where you really find out who you are, and sometimes that happens when you're 25, but for me, it was 31. I didn't quite know that before. I guess social media did help create the feminist monster that I've become.