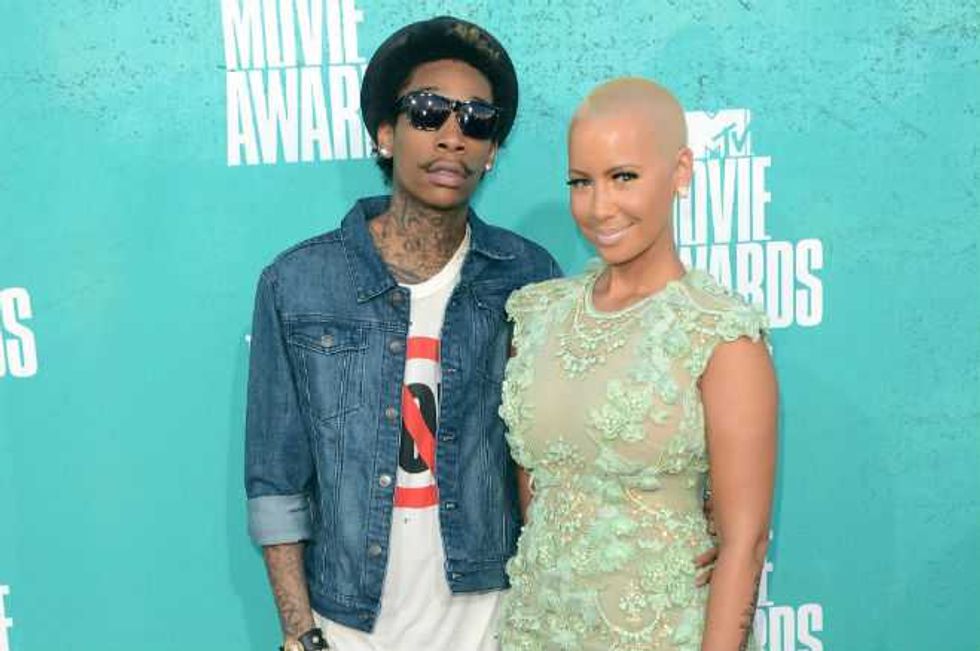 Amber Rose still has love for Wiz Khalifa - even though he (allegedly!) cheated on her and caused their split.
Wiz tweeted a happy birthday to Amber to his estranged wife on Wednesday (errrr her birthday was on Tuesday, dude) and Amber was quick to respond with a very gooey lovey-dovey answer.
The couple have a 20-month old son Sebastian they still have to coparent to it's good they're getting along. Especially since earlier this month Amber said she never knew what true heartache felt like before now.
Oh, and she is NOT sleeping with Nick Cannon. But you already knew that, didn't you?