Months after a nasty social media war between Amber Rose and the Kardashian sisters, the social activist and ex-girlfriend of Kanye West has launched a new attack on Kim Kardashian in an outspoken interview with GQ.
Reflecting on the bitter name-calling between her and the Kardashians, Amber Rose implied that it was all behind her. However, she offered Kim a 'compliment' that referenced Kim Kardashian's notorious sex-tape, which can only be construed as a thinly-veiled jab.
I said [to Khloé Kardashian], "Your sister [Kylie Jenner] has a career because your other sister [Kim Kardashian] made a sex tape and put the whole family on. I think it's fucking awesome that she did a sex tape and made millions of dollars for her family. But let's not forget where we came from. Because I didn't.
Uh-huh.
Noting that she herself had no regrets about her early career as a stripper, Amber Rose says it was the best period in her young life, then drawing in Kim Kardashian's sex tape once again:
She probably had a fucking blast. And guess what? At the time she was in love with that guy.
Well, whatever.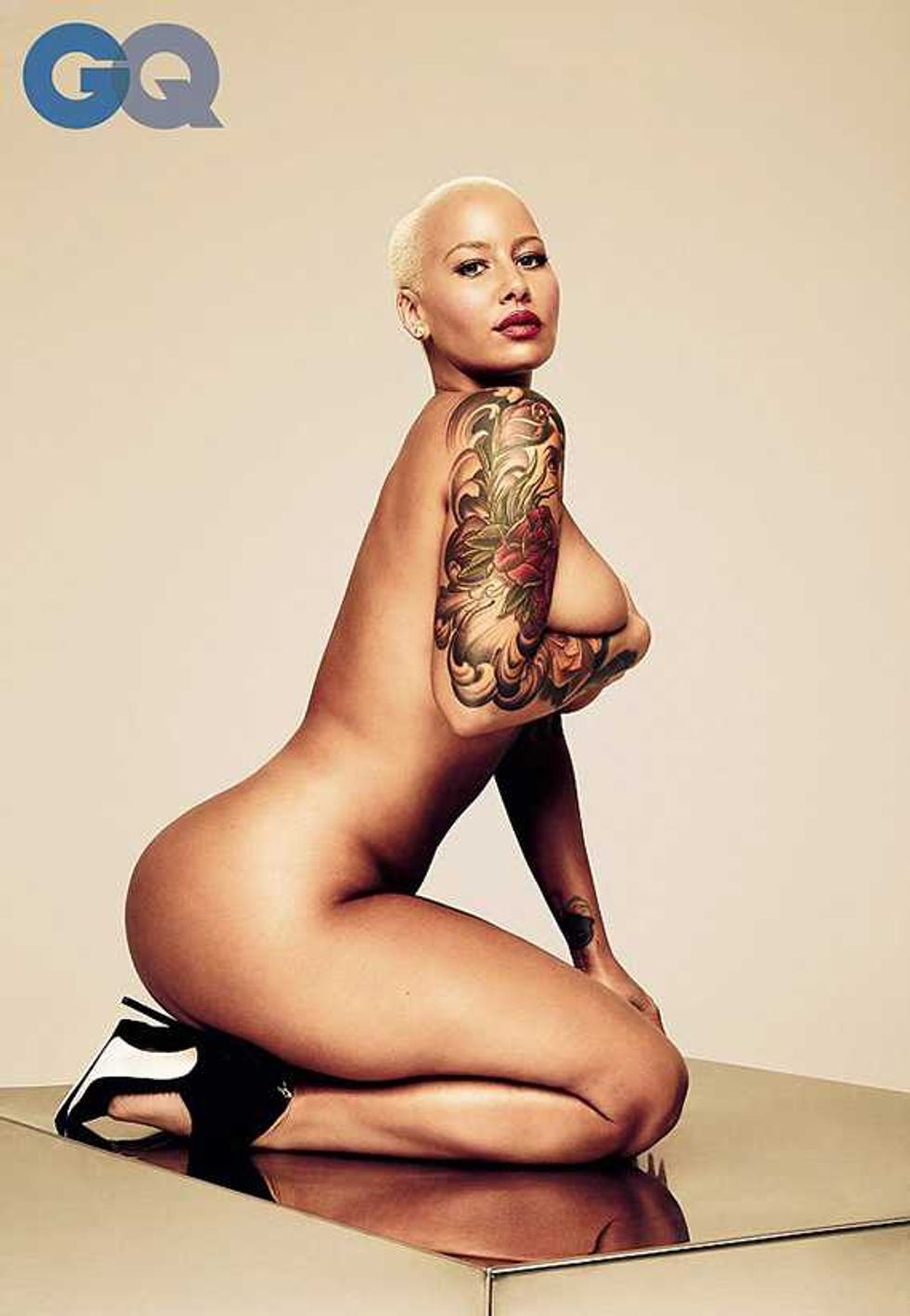 It looks like Amber Rose has trouble letting go of the feud, and it's not hard to see why. Started by Kanye West after Amber Rose called out Khloe on twitter, Kanye blasted his ex in defense of Kim, but went very personal in the process:
It's very hard for a woman to want to be with someone that's with Amber Rose. I had to take 30 showers before I got with Kim. If Kim had dated me when I wanted, there would be no Amber Rose.
Looking beyond the public feuding with Kimye, which admittedly isn't easy, it's interesting to see Amber Rose's evolution from model to social activist. Lately, she has taken a stand against slut-shaming in a big way, spearheading a Slut Walk in Los Angeles to protest shaming and other forms of sexism and bigotry.
She has become a defiant spokesperson for the anti-slut-shaming movement, despite her own proclivity for lashing out at the Not-Entirely-Unslutty Kardashian women.
And now, she is protesting against GQ for the way she is portrayed in the new interview, essentially accusing GQ of slut-shaming. And she isn't having it.
She aired her exasperation via Instagram. saying:
Really @gq??? I'm so much more then Kanye's Ex or Wiz's baby's mama. Damn, why the fuck did u guys reach out to me for this article and photoshoot To dumb me down? I talked about feminism and my Slutwalk... Wtf nice title smh I expected so much more from u guys and I'm so disappointed. I was so excited to be featured in GQ not realizing I was shooting for a tabloid. My slutwalk was for ignorant shit like this. Oh "Her beautiful dark twisted journey to the top"? Nice pun. Negative af. Thx for nothing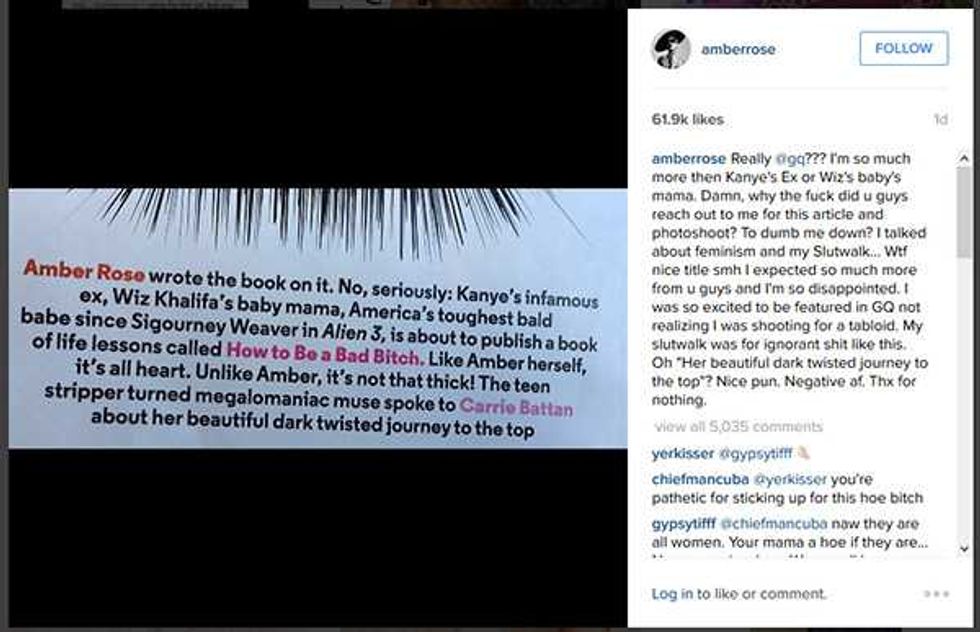 Poor Amber Rose. Live by the slut-shaming, die by the slut-shaming, it looks like.