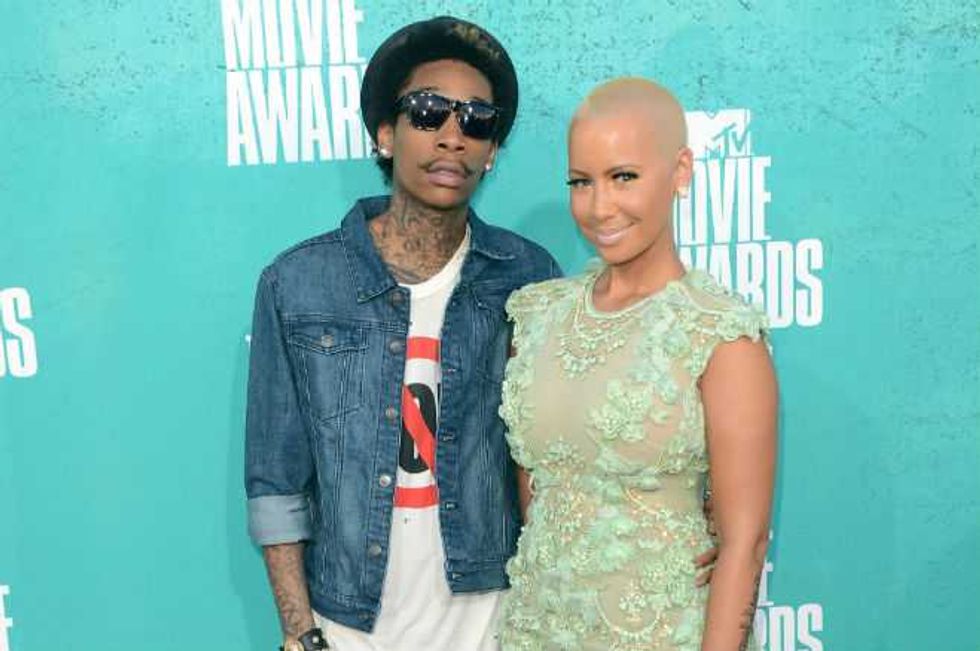 Amber Rose is clearly taking her split from Wiz Khalifa very hard.
The singer filed from divorce from Wiz last month, citing irreconcilable differences and asking for full custody of their son Sebastian Taylor Thomaz.
There has been speculation since then that Wiz cheated on Amber, and she is heartbroken at what has happened to their relationship.
In a series of messages on her Twitter account, the star admits to feeling bereft and overwhelmed with the pain and difficulty of day to day life.
Poor Amber - the only thing that will make this better is time. Breakups SUCK!