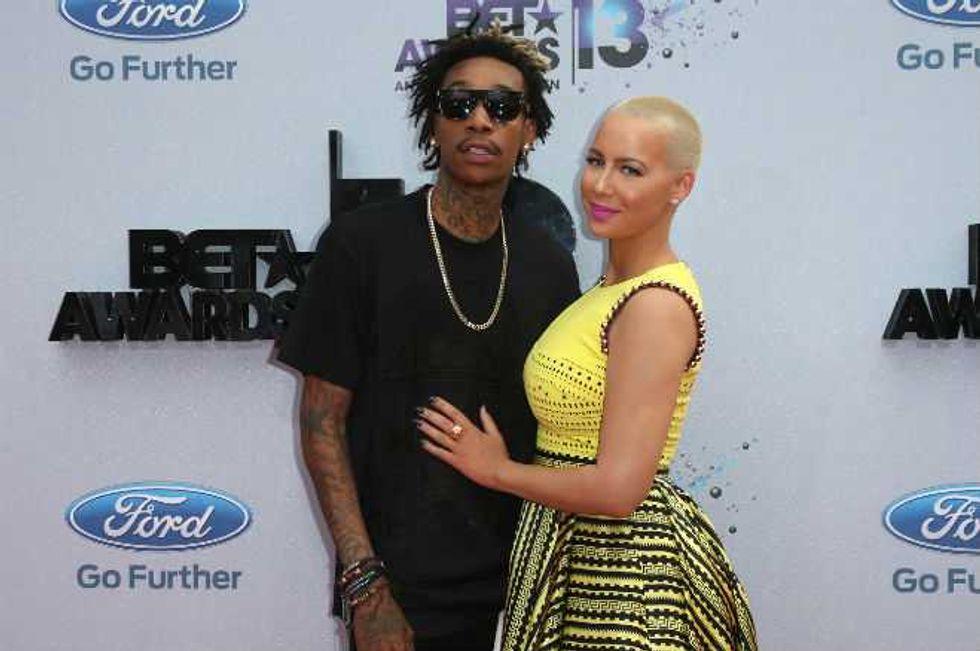 Amber Rose is confirming the reason she filed for divorce from Wiz Khalifa is because he cheated on her.
As Popdust previously reported, there were rumors circulating about infidelity being the cause of the split - although it wasn't clear who was doing the cheating.
Amber is clearing up any speculation she was the one to break her vows via a series of tweets on Thursday.
"Please stop with the fake stories. I would never ever ever cheat on my husband in a million years I think u guys know this," she said. "Unfortunately my now ex husband can't say the same…. I'm devastated and crushed but my main focus is Sebastian. Thank u for all the support in this difficult time."
Amber and Wiz were married for just a year, and share a baby son Sebastian, who Amber wants full custody of.