FILM & TV
TELEVISION | "Lemon Scented You" reunites the full cast and reveals the big movers behind the battle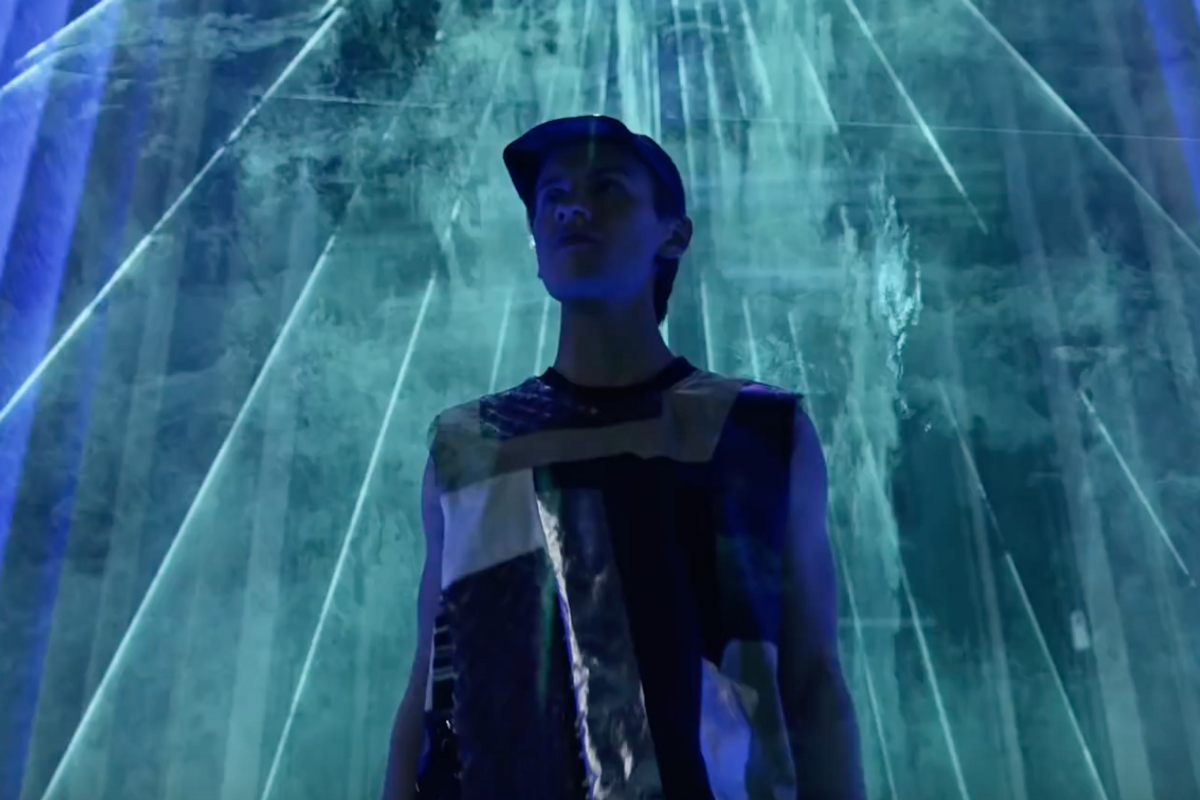 Laura flexes her decomposing muscles and the New Gods introduce their leader (plus a few familiar faces of fame).
"The last time I kicked a guy in the nuts," says undead Laura to Mad Sweeney, "My foot didn't stop until it reached his throat." That kick was in the fantastic Episode 4 (and Ep. 1) and comes back in this week's show as a threat to the Leprechaun, who's furiously searching for his lucky coin. Laura, with coin lodged safely in her stomach and after watching Shadow disappear in the back of a police car, quickly shows Sweeney the new powers she's accidentally been given and plays dead while he's taken off in another police car.
Episode 5—"Lemon Scented You"—of American Gods features more intervention by the real world than even the show's premiere, and that was before most of the gods had even entered the script.
(Spoilers below.)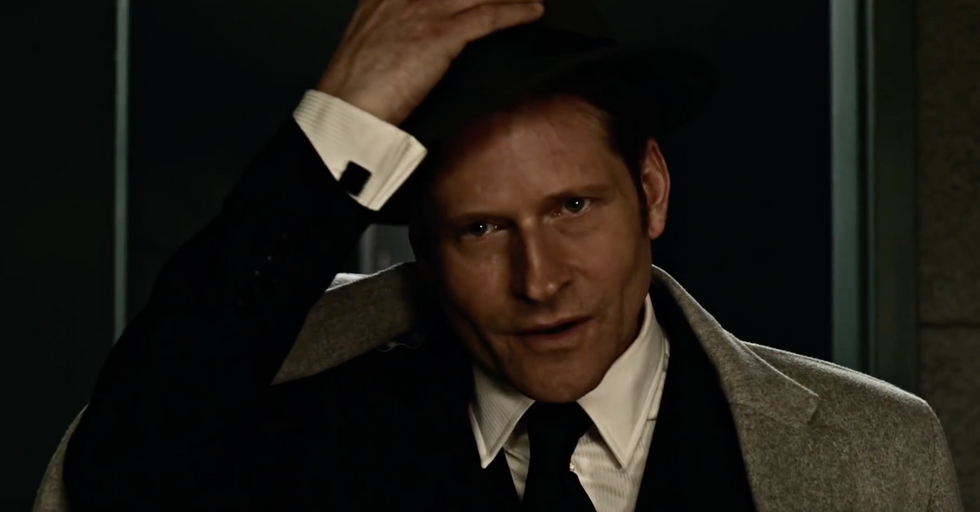 Mr. World.
Pause for Ep. 4 appreciation:
Before we get to this week's episode, some thanks are due to the writers for giving us another, slow-motion look, last week, at Laura's rescue of Shadow from the end of the first episode. One look had not been enough to appreciate the gruesome style of that blood-soaked scene and Laura's godlike moves—including her Chuck Norris-worthy kick.
Our thanks, also, for a hilarious, surprising, incredible showcase of storytelling prowess that was "Git Gone." In another example of the writers' patience, the episode uses its entire fifty-five minutes to explore Laura's love story with Shadow, her affair with Robbie, her brief trip to confound Anubis in the afterlife and her return to the world of the living. Only this kind of patience could have built up the foundation of realism that made her scene with Audrey in Audrey's bathroom so completely hilarious.
"Are you haunting me?" Audrey asks her, standing in the shower, perfectly, comically terrified. "Not on purpose," Laura replies. "I needed craft supplies."
On a last lingering note about Ep. 4: enjoy that rocking song, "Queen of the Bored," by composer Brian Reitzell and Garbage's Shirley Manson on Apple Music, Spotify and YouTube:
Back to last night's Ep. 5:
"Gods are great but people are greater," says the narrator of the opening scene, in which the elder, Atsula, sacrifices herself for the salvation of her people and Nunyunnini, their god, lies, forgotten, to weather away under the layers of time.
This short story, told completely through CGI, introduces the premise for the episode: that no matter the might of the god, all of his or her power depends on their followers, their audience, their people. (Side note: if Starz can budget scenes like this in every episode, why can't Game of Thrones put a dragon in every scene?)
And that is what finally brings the leader of the New Gods into the picture with a proposition for Wednesday, the representative of the Old. The utterly intimidating Mr. World and Gillian-Anderson-as-Media-as-Marylin-Monroe offer Wednesday an opportunity to work together, to re-brand—to sell out: "We want to help you find your audience."
An opportunity that Wednesday politely declines.
No surprise there, but this scene at the police station complicates the divide between the warring sides: it's not only New vs. Old; it's also Old vs. Young. Mr. World and Technical Boy might be on the same team, but they're not friends. "This man is older than you will ever be," Mr. World scolds Tech Boy after he disrespects Wednesday. Mr. World has as much resentment for Technical Boy's immaturity as he has for Wednesday's stubbornness.
The fifth episode of American Gods has many more great moments: Media-as-Bowie, Wednesday's Patrick Bateman moment as he nonchalantly tells the disbelieving cops the whole truth about his trip to Chicago ("I was recruiting a tired, but still vital, god of death."), Laura's fight with Sweeney. And behind all of this, the war looms and the armies continue to grow.

Watch Episode 6 this Sunday at 9pm Eastern.
---
READ MORE ABOUT FILM/TV:
'American Gods' Ep. 3 climbs a fire escape to the heavens and breaks more TV boundaries
Meet Mr. Nancy and a vodka-drinking Czernobog on 'American Gods' Ep. 2
HBO announces 4 'Game of Thrones' spinoffs: what could they be?
---