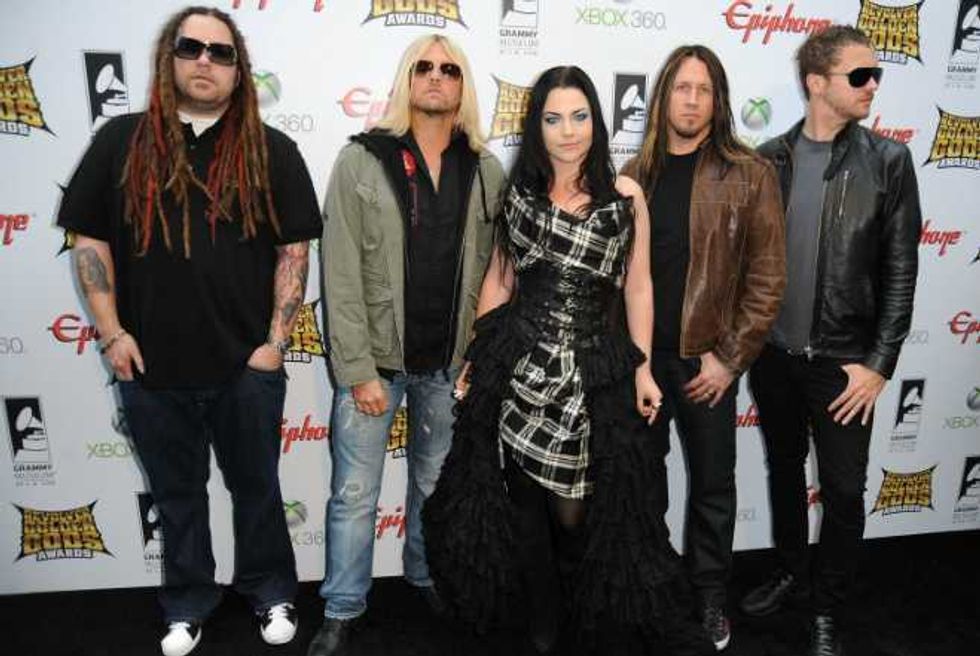 Between all the lineup changes, hiatuses, and legal drama, Evanescence is a hard band to keep up with. Unless you're a loyal fan of the alt-metal rockers, you might not even know if they're still together or not. I certainly have no idea, but we should all find out soon enough when Evanescence (or maybe just Amy Lee) puts out some new music -- which is apparently coming "real soon."
New music coming out real soon. That's all I'll say for now, keep your eyes open ;)

— Amy Lee (@AmyLeeEV) July 16, 2014
Evanescence are currently independent after splitting from their record label following a $1.5 million dollar lawsuit they filed earlier this year for unpaid royalties. Hopefully they've got something else worked out behind the scenes, because we don't want to have to wait another five years between Evanescence albums.