FILM & TV
The one season wonder, Clone High, holds up years later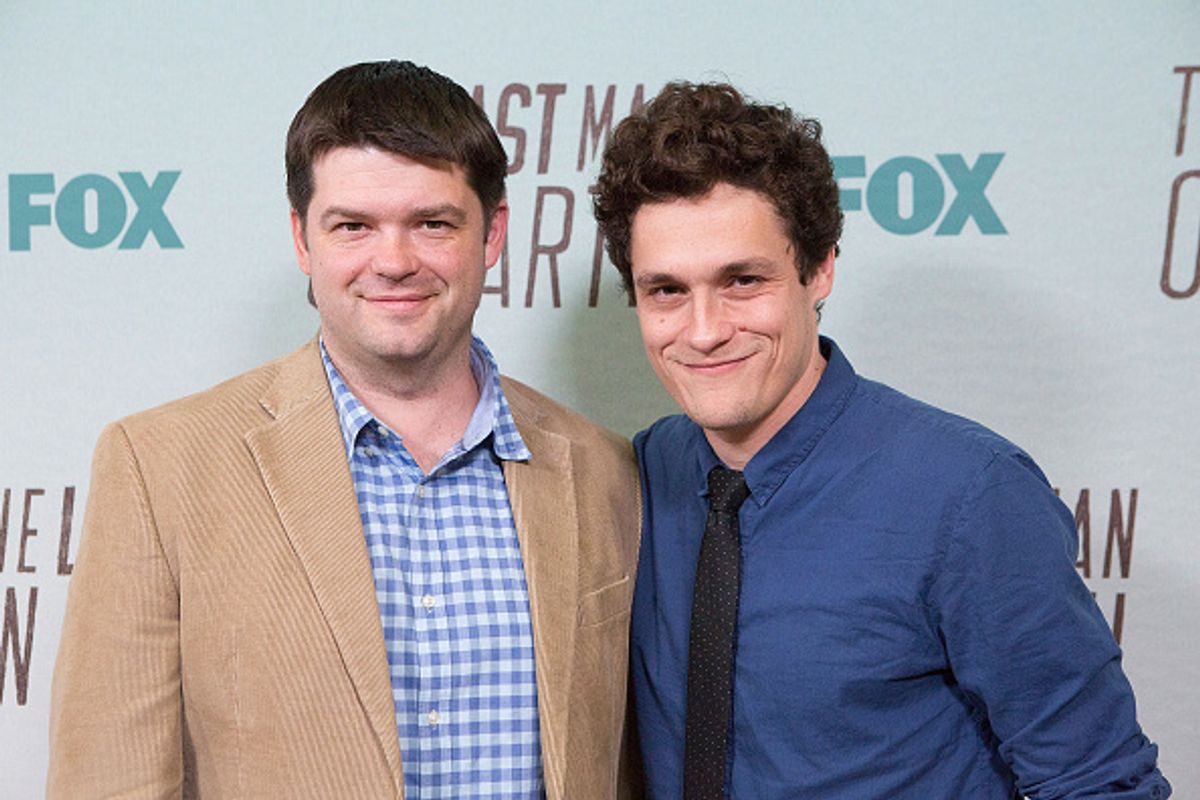 Gabriel Olsen- Getty Images
Though you may not know them by name, Christopher Miller and Phil Lord have seen themselves emerge in recent years as the dominant team for TV and film comedies. Rising to prominence after directing the Jump Street film series as well as The Lego Movie, the duo now finds themselves executive producing three TV shows including The Last Man on Earth and directing the much anticipated Han Solo spinoff film for 2018. With their own spinoff film The Lego Batman Movie (which they produced) currently dominating the box office, I felt compelled to return to their first major project, the 2002 cult animated series for MTV Clone High.
Co-created with Bill Lawrence, the man behind NBC's Scrubs, the show imagined a high school comprised entirely of teenaged clones of famous historic figures and turned that into a spoof of high school soaps like 90210 and Dawson's Creek. In this dementedly hilarious reality, Abraham Lincoln was the awkward, yet lovable protagonist, JFK and Cleopatra were the homecoming King and Queen, Gandhi was (controversially) the class clown, and Joan of Arc was the angsty artistic spirit. From this insane premise emerged 13 episodes of pure comedic absurdity, before MTV opted to pull the plug on it.
Now re-watching the show years after its cancellation, the series shows early signs of the wildly irreverent spoof humor that made 21 Jump Street the smash success it was. Everything from standardized tests to spring break is milked to their highest levels of melodrama, lambasting the idea of "the very special episode" with all the slow motion and indie-rock music it could handle. In my book, few episodes of TV have been funnier than the show's 4th episode "Films Fest: Tears of a Clone" where student art films are sent up in a non-stop barrage of genre homages from buddy cop films to French new wave cinema. Additionally the show boasts top caliber talents featuring a young Will Forte as the voice of Abe and guest appearances from Jack Black, Mandy Moore, Luke Perry, John Stamos, and more.
Whether you're a comedy fan looking for something irreverent to distract yourself from the insanity of the world or a soap fan looking for an even more comedic companion show to Riverdale, Clone High makes for a perfect weekend binge. By the time you reach the finale's cliffhanger ending, you'll hope that Lord and Miller will use their newfound clout to grant this show the revival it truly deserves.