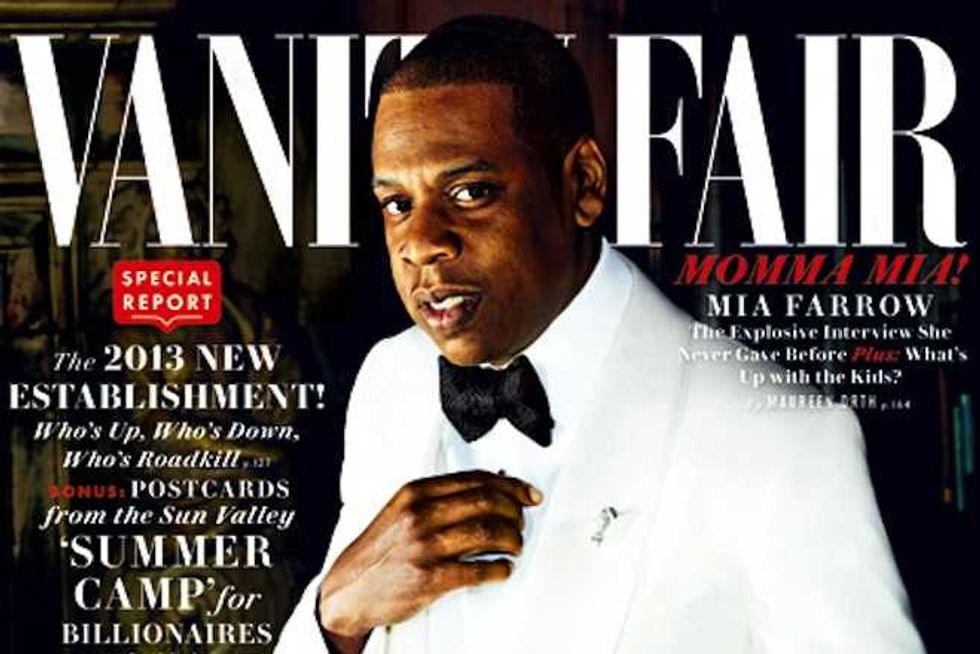 Looks like Blue Ivy Carter is a Daddy's Girl.
Rapper Jay Z graces the cover of Vanity Fair's November issue and opens up about the mutual admiration he and his one-year-old share. Prepare for a cuteness overload.
"She does like her mother's music -- she watches [Beyonce's concerts] on the computer every night. But my album came out and I don't know if Blue ever heard any of my music prior to this album -- she's only 18 months old and I don't play my music around the house. But this album was new, so we played it. And she loves all the songs. She plays a song and she goes, 'More, Daddy, more . . . Daddy song.' She's my biggest fan. If no one bought the Magna Carta [album], the fact that she loves it so much, it gives me the greatest joy. And that's not like a cliche. I'm really serious. Just to see her -- 'Daddy song, more, Daddy.' She's genuine, she's honest, because she doesn't know it makes me happy. She just wants to hear it."
Sippin' from her bottle 'til it runneth over?