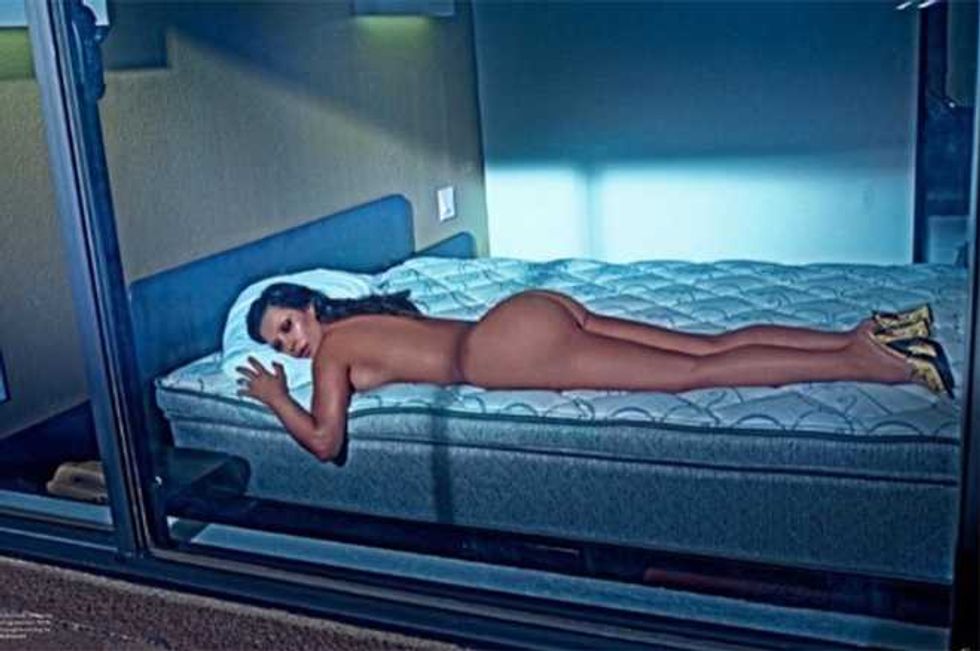 I know, it doesn't seem like Kim Kardashian news at this point, it's more like a recurring nightmare.
And yet, Kim is reaching out to us with her ass. Who are we to deny her?
This time, the photo (posted on her Instagram) shows Kim on a bare mattress, looking vulnerable and somehow tragic, like a snail ripped from its shell.
To me, she looks like a rape victim.
Maybe she's feeling sexy, but it doesn't transmit. If Kim's ass could talk, would it say 'Cover me up?'
When aliens arrive on Earth and find icons of a gigantic ass amidst the rubble, they will wonder about the civilization that once worshiped it.
Enjoy.