MUSIC
The California rapper's latest is a combination of disparate genres and conflicting emotions. In that, it's visionary—though not always pleasing to the ears.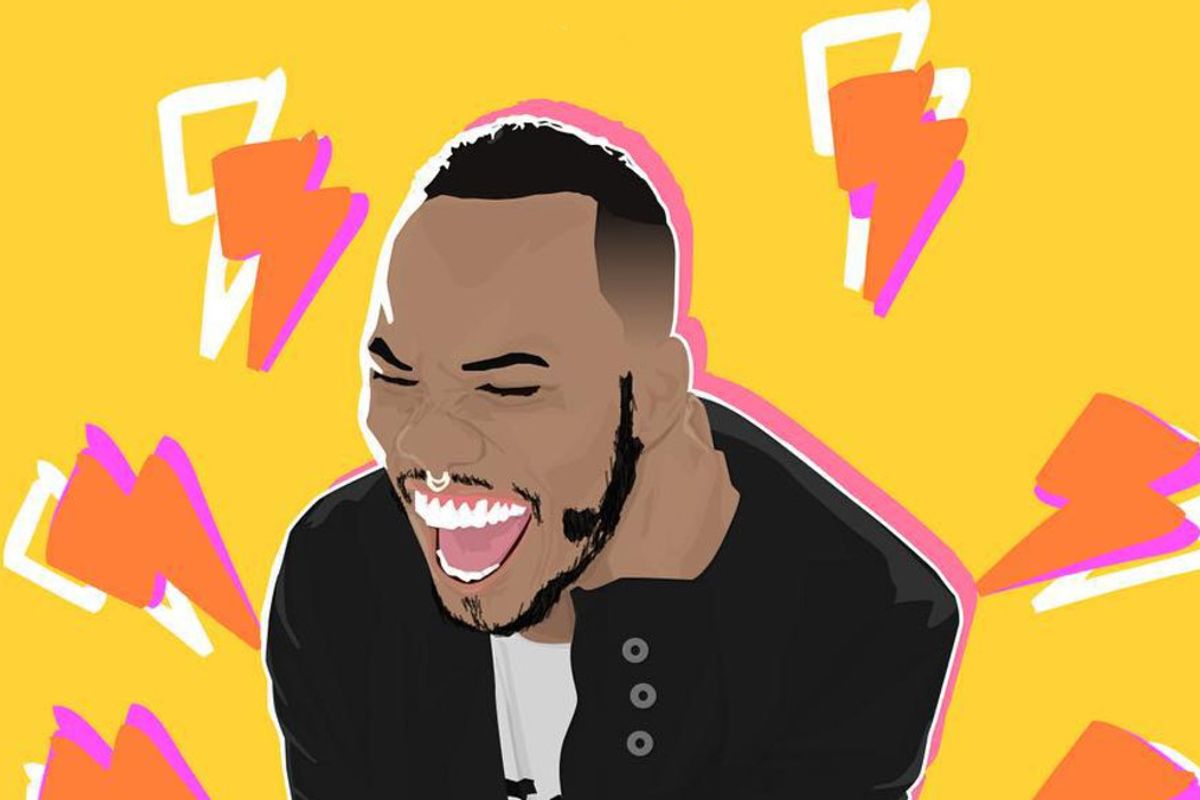 Since he released O. B. E. Vol I under the pseudonym Breezy Lovejoy in 2012, Anderson .Paak has been a master at synthesizing contradictions, using genres like instruments in his chaotic modern orchestra.
His newest release, Ventura, builds on this tradition, staying true to his eclectic brew of soul, jazz, and hip hop, embracing hybridity to form music so expansive, it's sometimes hard for the ears to hold.
This complexity is both Ventura's defining characteristic and its fatal flaw, depending on who you're asking. It's a breathless roller-coaster of an album; even its celebrations of love and joy feel intricately mapped. Paak's creative vision is a racehorse bucking at a gate, always threatening to spill over.
Anderson .Paak - Ventura (Teaser)www.youtube.com
This is apparent on the song "Chosen One (feat. Sonyae Elise)," where Paak seems to be trying to control his voice, collapsing into a Frank Ocean-type lullaby on the refrain, "We should be loving each other crazy. We shouldn't wait. We don't have to, but we have to." Even in the slowest parts, there's always a sense of urgency; he never seems able to resist throwing in an intricate horn riff, a choppy burst of strings, or a church harmony. And always, there are those subdued but urgent beats, underlying everything like a fast heartbeat. Overall Ventura is characterized by this duality—anxiety layered against reverent stillness, cool detachment versus intense care. It's the musical embodiment of trying to give off an aura of confidence, knowing full well you're capable and in no real danger, but still feeling sweat trickle down the back of your neck.

This isn't to say that Paak is compensating for something. In fact, he's probably one of the only musicians around sophisticated enough to make music that's this intricate without losing its emotional center. The album never swings into the territory of bad jazz jam bands, aggressively trying to one-up each other with the next solo; every instrument and line feels like an honest, necessary manifestation of a feeling. It's just that this particular feeling is frenetic and ceaseless, switching between influences. It's not hard to imagine that Paak suffers from insomnia: this is music that sounds like overthinking. But it also sounds like an early-morning meditation, watching the sunrise and embracing the new day. That's Ventura, and that's Paak: love and fear, panic and wisdom, deep breaths in the eye of a storm. It's a portrait of the human condition, a promise that there's hope embedded in every fear.
"Twilight" is an example of a song that splits the distance between detachment and urgency, layering blurry piano and horn riffs over an insistent beat. "You're my twilight when it's all dark," he sings; the song could work for a spin class or a night drive, but doesn't feel perfectly suited for either; too fast to be chill, too slow to play in clubs, it instead bridges the gap. It doesn't fit into a box—and in that, it's visionary.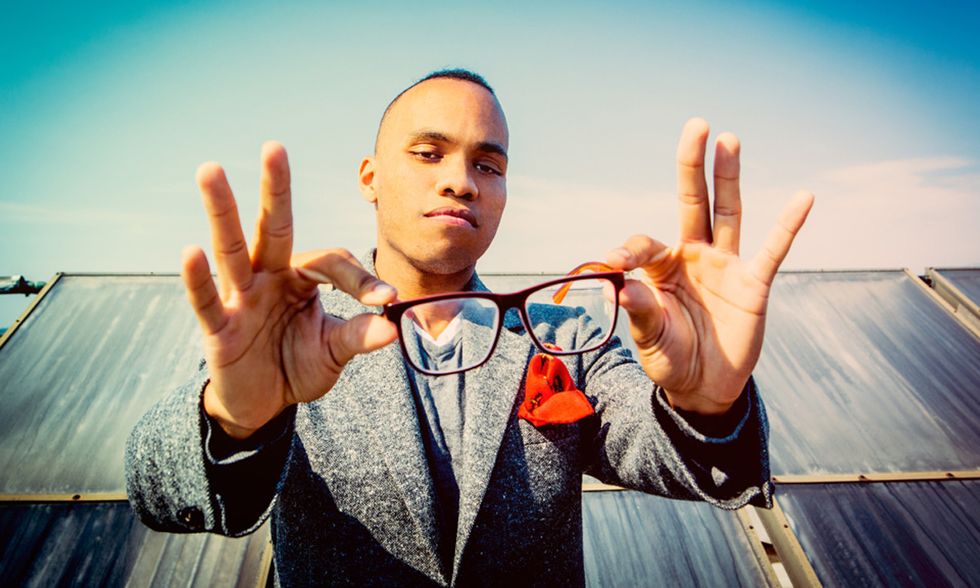 Part of Ventura's multifacetedness comes from the fact that it features so many guests—André 3000, Smokey Robinson, Lalah Hathaway, Jazmine Sullivan, Sonyae Elise, Brandy, Nate Dogg, and Nas. One can imagine that his studio was a kind of carnival, producers and featured artists running in and out, players at the top of their game staying up into the morning. In the middle of it all is Paak's distinct voice, his effortless bars, and delicately hoarse vocals shaping the action that surrounds them.

The California rapper has lived a lot of lives, and you can feel them all bubbling up at different places on Ventura. Raised in Oxnard, he began producing music in his bedroom and his first gigs were playing drums in church. Later, he worked at a marijuana farm and was suddenly fired, finding himself homeless with his girlfriend and child. From there he navigated the Los Angeles music scene, eventually becoming the highly respected jack of all trades he is today.
Though at times Ventura gets lost in its own vast scope, there are points where it all comes together, achieving an almost perfect equilibrium. The final track, "What Can We Do? (feat. Nate Dogg)" is an example of this; it's an exuberant, wistful celebration that feels like an exhale. "What can we do to make it feel just like it used to feel?" he sings; and in terms of narrative, that line is the album's heart. "Make It Better (feat. Smokey Robinson)" does the same while traversing the same theme—come back, we can fix this.
Anderson .Paak - Make It Better (ft. Smokey Robinson) (Official Video)www.youtube.com
Though this message sometimes seems to refer to one relationship, at times it translates to something much larger. "King James" is one of the most sophisticated and hopeful protest tracks released in recent memory. It threads knotty horns over a funk bass line, and its lyrics are full-on cries for revolution. "If they build a wall, let's jump the fence. I'm over this," he sings. "What we built here is godly. They can't gentrify the heart of kings." It also talks about gun violence and Colin Kaepernick, weaving contemporary references into more ageless questions like, "What about the love?" There, again, is that oscillation between modern, claustrophobic anxiety and the sort of perspective that comes from detached enlightenment. Maybe there are two Anderson .Paak's: the one who's alive right now, full of rage and ambition; and the one who's lived many lives, the preacher who's come to deliver his gospel. They're both present on Ventura.

Ultimately, amidst the contradictions, there's one defining characteristic here—hope. Even through anxiety and fear, even in political madness or apocalyptic news, there's a way forward. Maybe it's too late to find stillness or escape, Paak seems to be saying, but in facing the storm, there's love to be found. You can make an album that's funk and jazz and soul and a million other things. You can be a million contradictions in one. Even if your heart's in your mouth and you're sweating through your jacket, it's possible to walk on.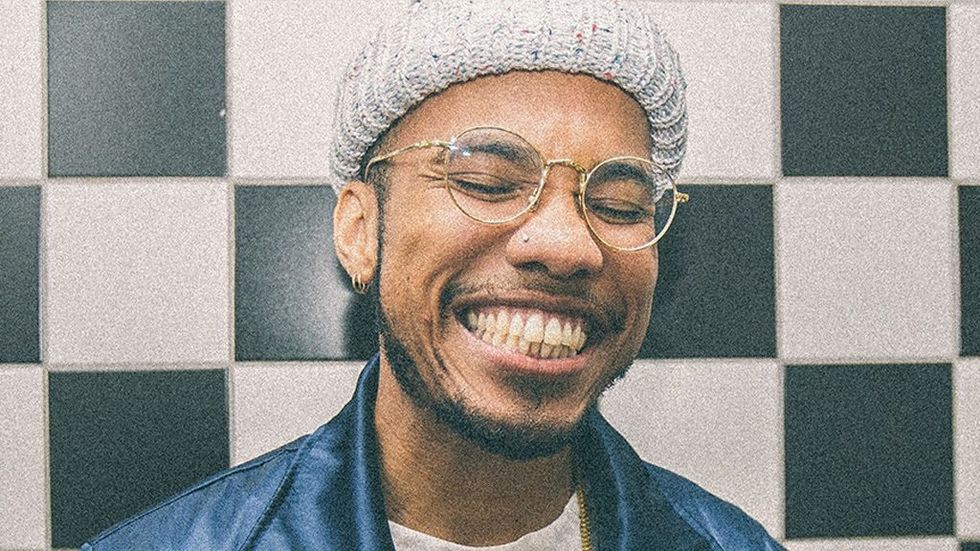 Image via billgrahamcivic.com
---
Eden Arielle Gordon is a writer and musician from New York. Follow her on Twitter @edenarielmusic.

---
POP⚡DUST | Read More...

Kevin Abstract Waxes Introspective On 'ARIZONA' Baby
This Week in Internet Hell: No, YOU'RE the Black Hole