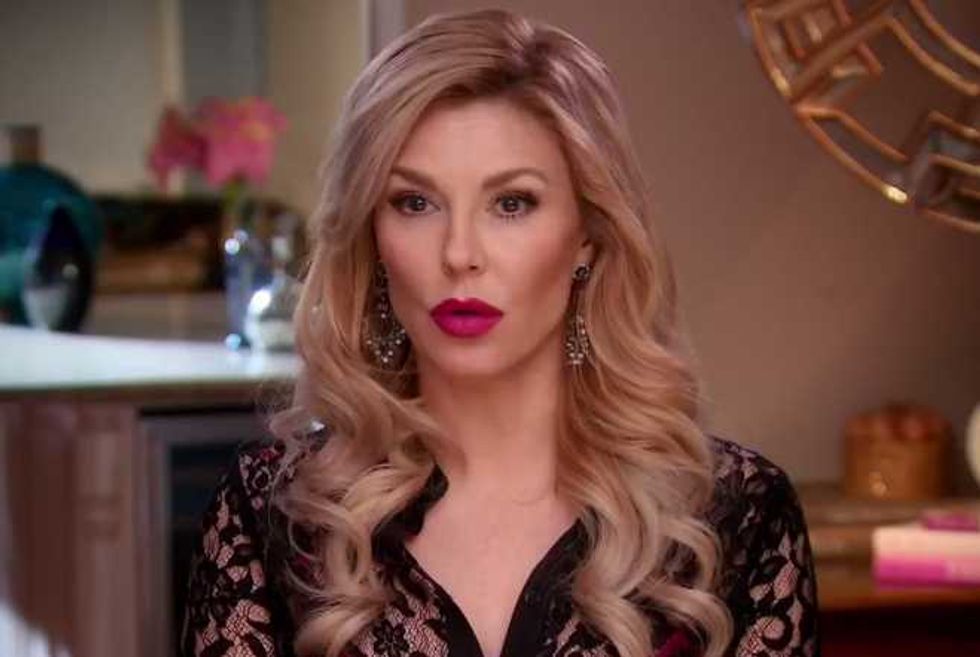 Brandi Glanville has been in the spotlight a lot over the past month due to the endless whispers that she won't be returning to The Real Housewives of Beverly Hills for another season. 
Rumors have been swirling that Bravo's considering giving Brandi the boot due to all the drama she's been involved in this season, while The Chardonnay Chanteuse herself has admitted that she's considering quitting, saying that it's "just not fun any more."
Bravo bigwig Andy Cohen has now addressed the speculation that Beverly Hills' most controversial housewife won't be back, but according to him, no decision about her future has actually been made yet.
"We don't make any decisions about what's happening with people until the season is well over," he revealed. "I think it will be a conversation that we have with her about what do we wanna do."
As Popdust exclusively reported last week, Brandi is currently in talks to do a joint project with her Celebrity Apprentice co-star Leeza Gibbons, so she seems to be weighing her options just as much as Bravo is.
In other news, Kyle "LOOK AT ME!" Richards has spent the past couple of weeks speaking to every media outlet in town about sister Kim's fight with Lisa Rinna. You'd think that KIM would be the one on the mini press tour since the fight was actually about HER, but we all know how much Kyle loves the spotlight! (Remember Kyle's pre-RHOBH days when she used to appear on Paris Hilton's reality shows?)
During a random one-on-one with E!, Kyle admitted that her relationship with Kim is "not in the greatest place" right now (no shit), and also revealed that the upcoming RHOBH reunion is the worst in the history of the series.
"The reunion was worse than Amsterdam," said Kyle. "The reunion was... I didn't leave my bed for two days after the reunion. I couldn't go anywhere. It was just so upsetting."

She added, "Mainly the stuff between my sister and me. I went into it thinking hopefully we'll get somewhere and leave on a better note and things will get better and that did not happen. [And] just some of the stuff with the other women, it was just upsetting. You'll have to see it. I can't really explain, except we all felt like we had been beaten up and abused. And I wasn't the only one who couldn't leave my bed for two days."
Beaten up and abused? Really Kyle?
Anyway, you can look forward to Kyle spending the entire reunion lying and trying to make everything about herself, and then fake crying and trying to blame Brandi for the fact that she's been a terrible sister for decades who plays nice on camera but will throw Kim under the bus at a moment's notice to make a good storyline on a reality show.
Blood may be thicker than water, but it certainly isn't thicker than fame in Kyle's eyes.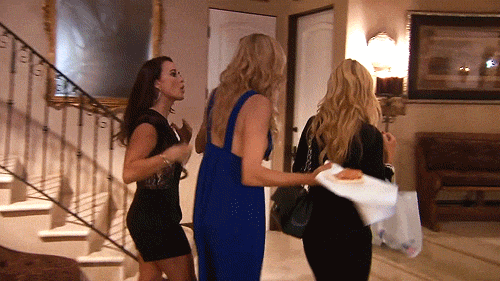 [Via Stoopid Housewives]