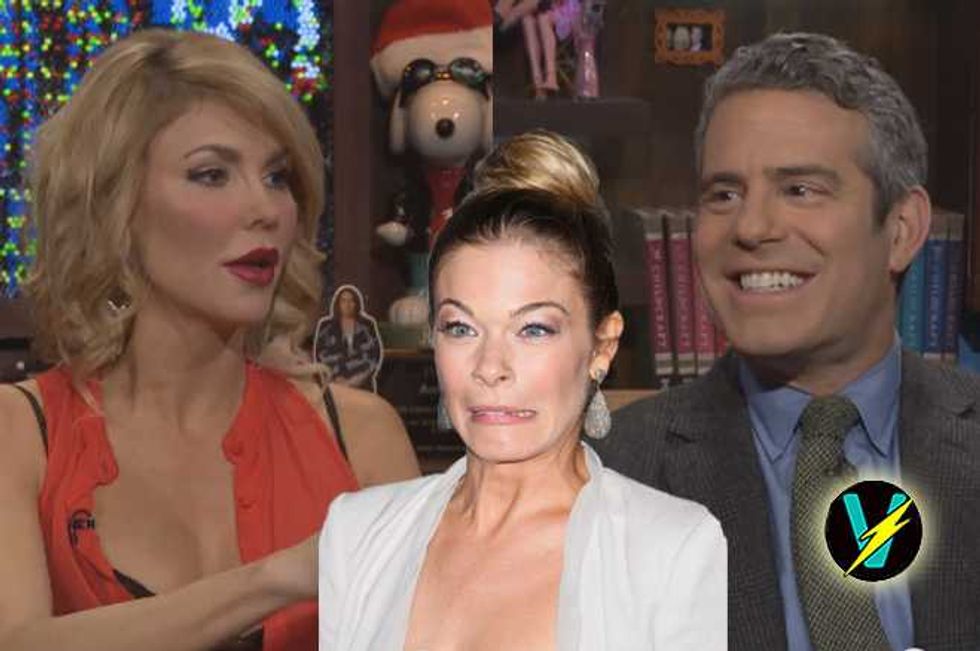 Brandi Glanville says she has no issue with LeAnn Rimes joining the Real Housewives of Beverly Hills - because she is NOT afraid of her.
The 41-year-old single mother is notorious for battling the crazy country singer on Twitter, mostly because of the completely inappropriate way LeAnn behaves towards Mason and Jake, Brandi's sons with Eddie Cibrian.
When Andy Cohen said he would let LeAnn become a Housewife, Brandi's response was unequivocal.
"I would certainly be intrigued. Frankly, I would love it," Andy said. "If she wants to be on the show, then we should do it."
"Listen, I'm game for it," said Brandi, "but then you would have to talk to Mr. Cibrian…who's hated the show and sends letters to you and Bravo…that said, 'No kids, no this, no that.' So it would very interesting all of a sudden to have her say, 'OK.' Listen, I'm game. Bring it. Bring it! I am not scared."
Considering LeAnn wants literally EVERYTHING Brandi has, it won't be a surprise if she does make it onto the show. All the better to stalk Brandi with!