Early afternoon sun at Pier 59, filtered through the blizzard going on outside, made for a bright white space for Ane Amour's FW 17 collection on February 9, which was, by contrast, the stuff of Grimm's fairy tales. Black and royal purple were used almost exclusively, and on clothes that needed to nod to the fantastical and sinister.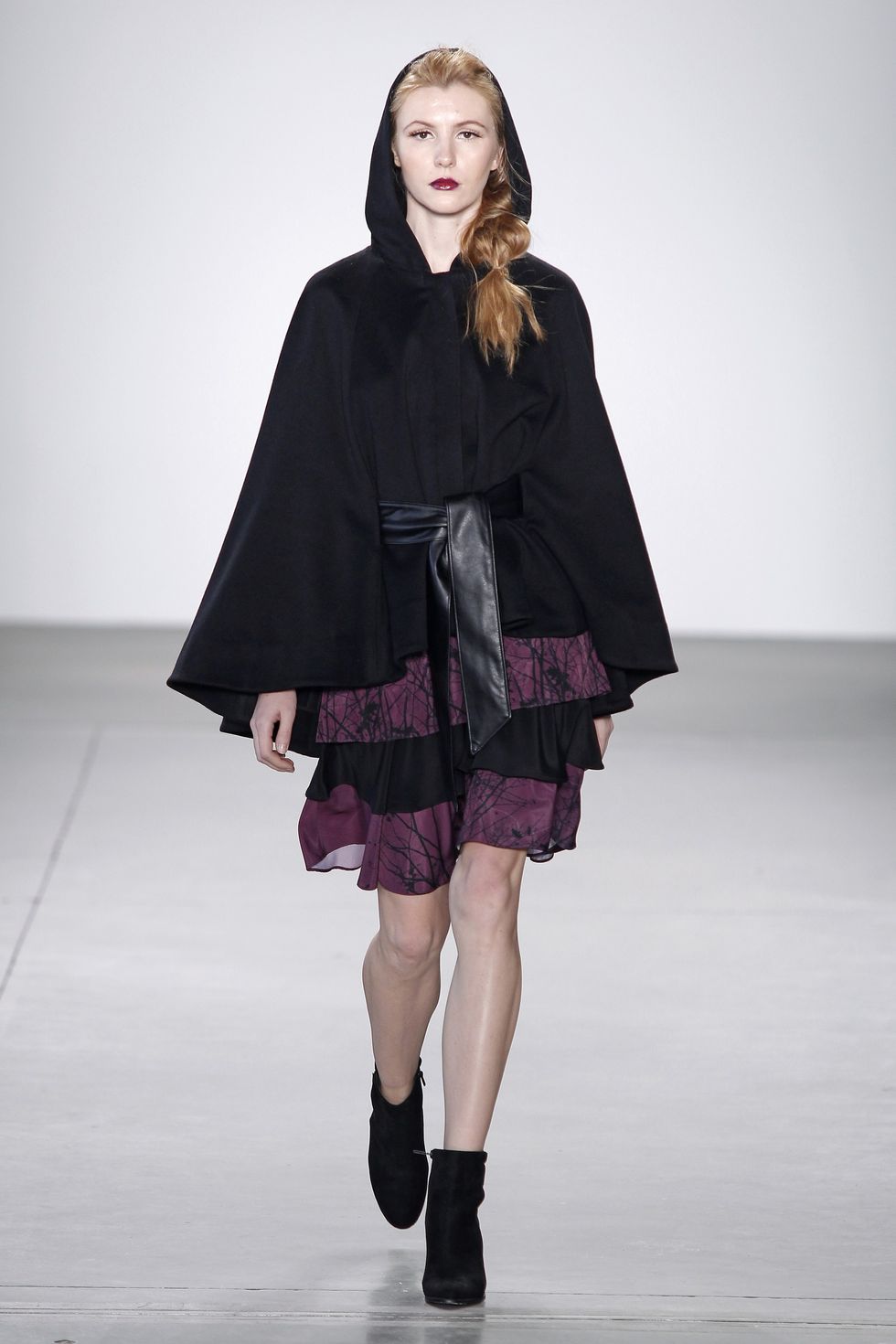 By Dan & Corina Lecca Photographers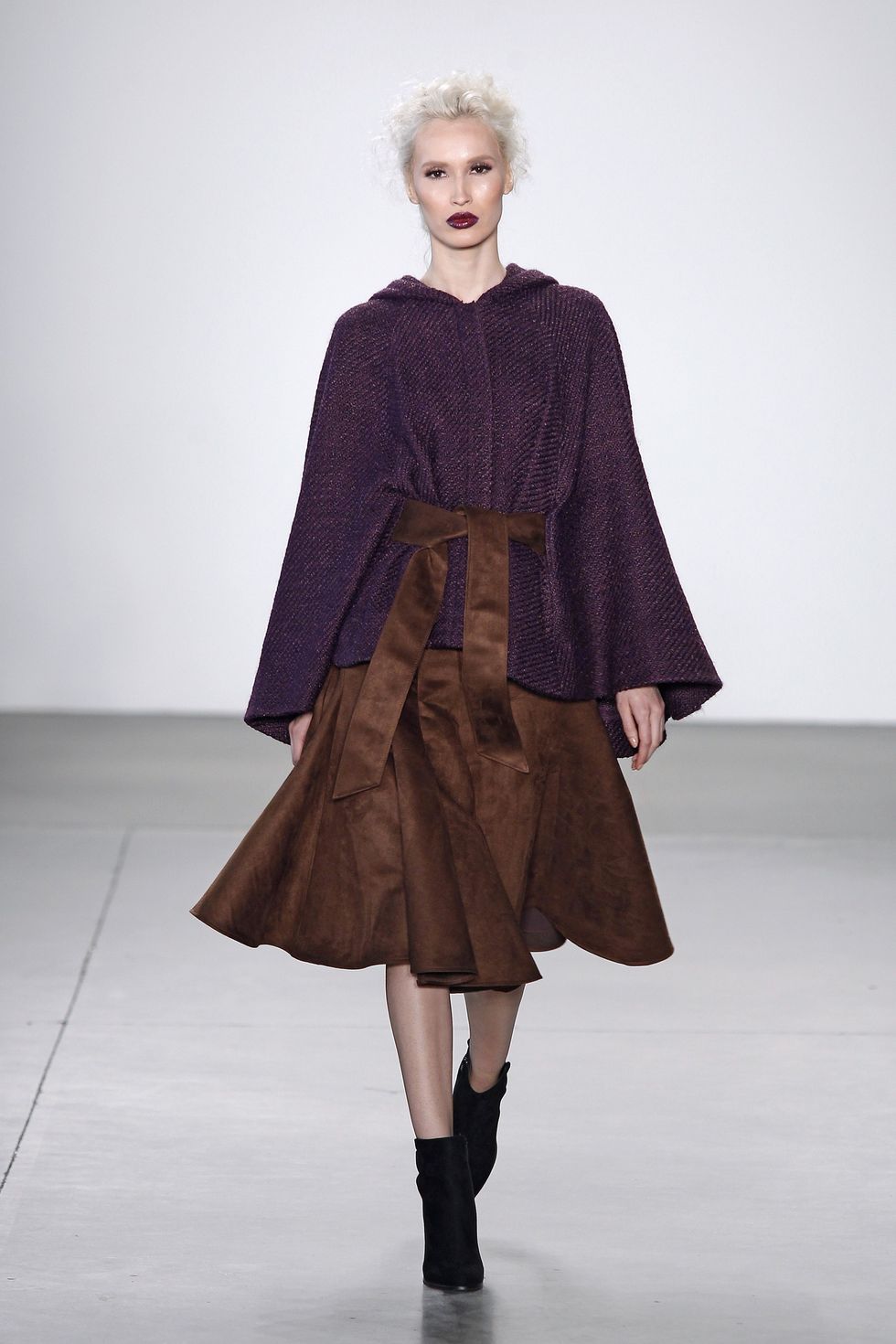 By Dan & Corina Lecca Photographers
Wide, hooded jackets and long lace skirts were prominent features, as were dresses with squared necklines that felt downright medieval. Correspondingly, models wore their hair in loosened french braids and some sported gold headpieces reminiscent of woodland princesses. And like most shows this season, the skin was the focus: models had dewy, bright skin and deep purple lips.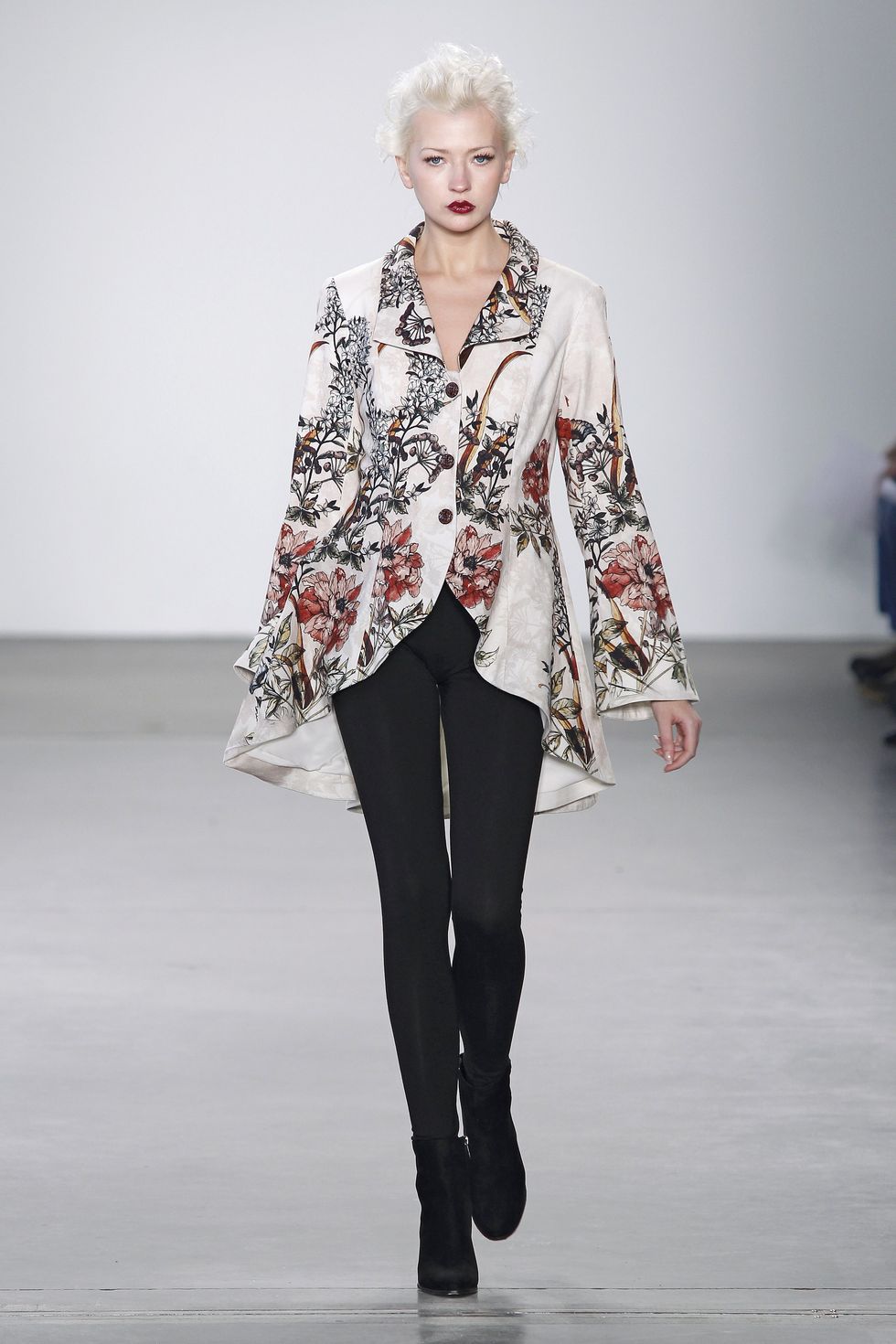 By Dan & Corina Lecca Photographers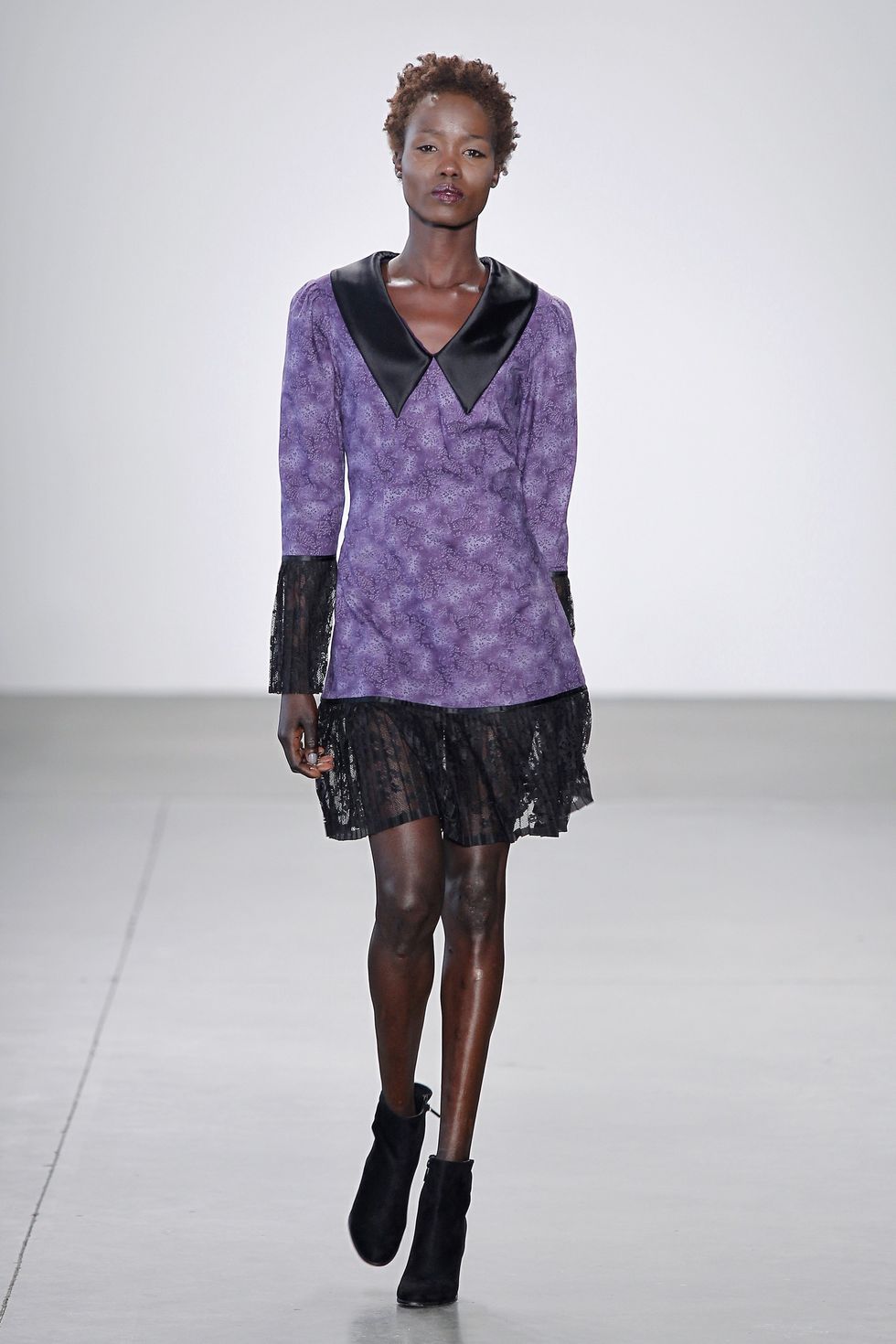 By Dan & Corina Lecca Photographers
Though the collection made an attempt to utilize ruffled sleeves and skirts, its stronger touches were its more modern: simple wide-neck dresses, form-fitted lace, classic cuts and solid fabrics. Jackets and coats tended to be daring, such as a full-length lavender one with a big bow at the neck--but the little black riding hood, a belted jacket, was the most stunning. Also notable was a short schoolgirlish dress with an oversized collar: The dark fairy tale theme was evident throughout, but the simplest pieces proved not only the most easily wearable, but the strongest: not boring, just classic.