MUSIC
Olsen's newest album takes the spiritual, introspective lyricism of her early work and blends them with the energy of her newer, 60s-influenced style.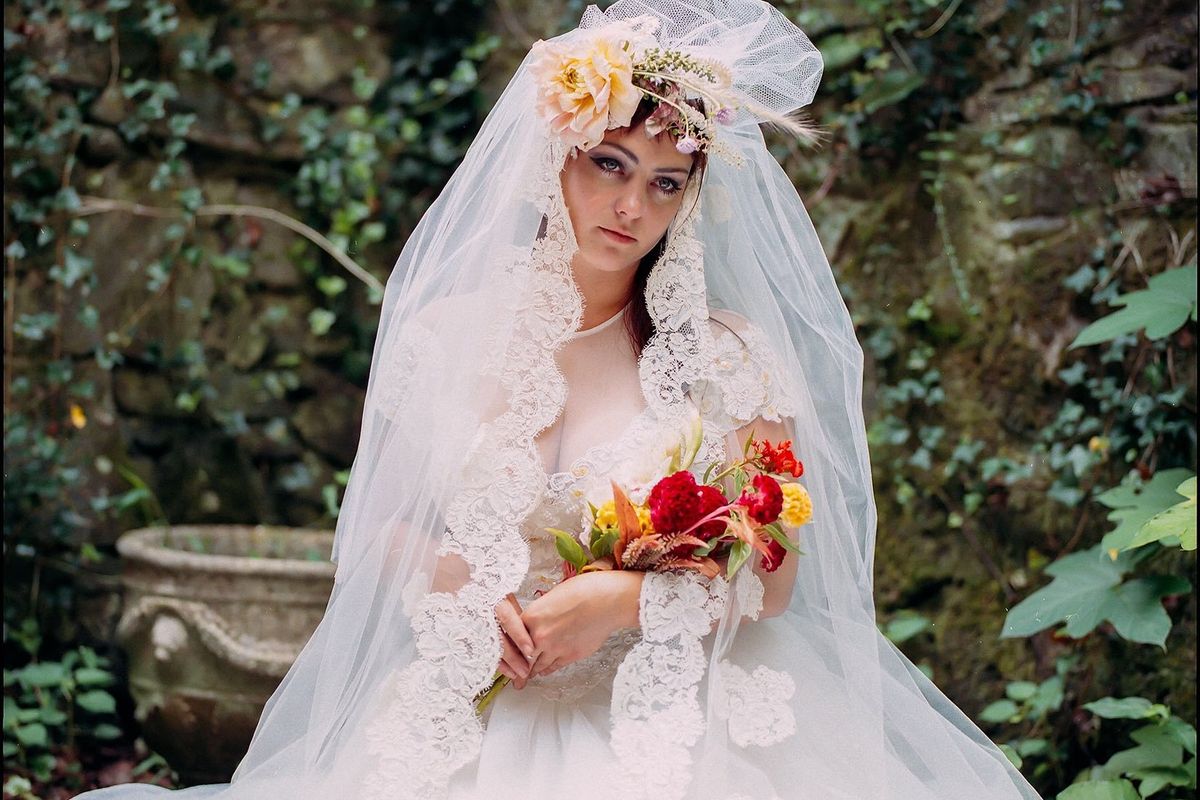 In the myth of Hades and Persephone, the god of the underworld lures Demeter's daughter down into his subterranean kingdom, stealing her away from her mother and the world of the living.
She winds up spending half of her life aboveground, and the other half below.

On her new album All Mirrors, Angel Olsen plays both Hades and Persephone, entertaining her darker sides and lighting candles within them, entering the labyrinth, and finding her own way out of it. What results is an epic about transformation, one that ultimately offers up hints of release.
It seems that Olsen intended for the album to be a sort of healing force. When a fan tweeted, "F*ck me up QUEEN," in response, Olsen replied, "I'm trying to unf*ck some sh*t. Stay tuned."
If you've followed her career, Olsen has been trying to unf*ck things for a while, though her particular brand of healing has never meant ignoring reality. (One of her most shattering songs of her early folk days was "Unf*cktheworld," after all). But after growing tired of comparisons that painted her as nothing more than a mournful, lost folk singer, she leapt towards the indie pop sphere with 2016's MY WOMAN, abandoning her more introspective, transcendental lyricism and mournful finger-picking patterns for synths, electric guitar, and sweeping, poppier choruses.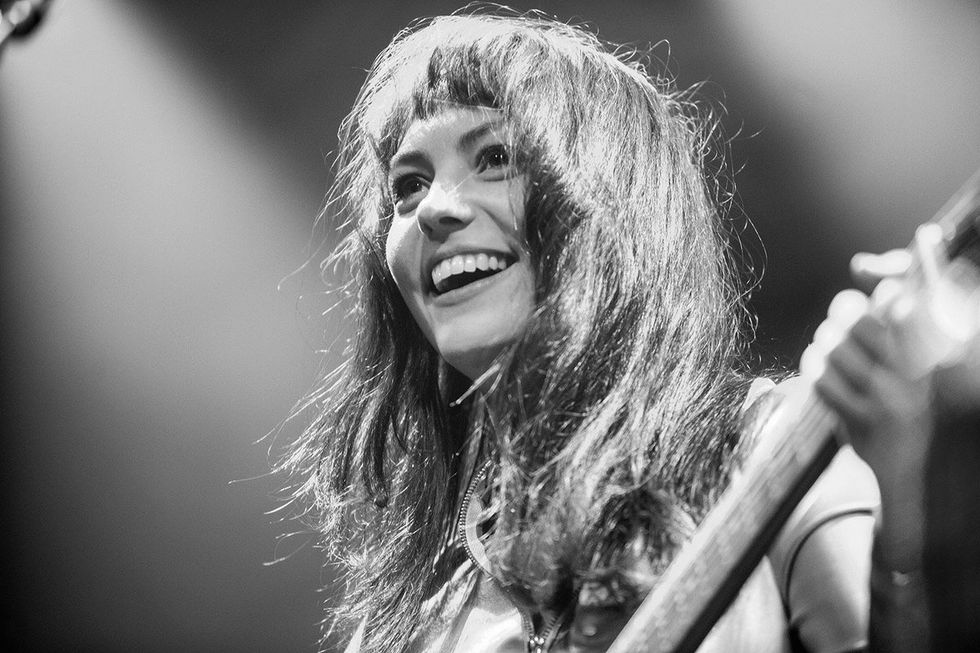 Twitter.com
All Mirrors feels like a combination of the abstract, spiritually charged refinement of her early work, and the ambition and energy of My Woman. What sets this album apart from most of Olsen's other work is its heavy reliance on string arrangements, which provide the album with a more austere, almost 1950s-style kind of refinement, though 1970s psychedelia is also a clear influence. Some reviewers have complained that the complex, dreamy arrangements muddle the album's overall impact, but in a way, the album itself is about feeling lost and muddled and finding clarity within those feelings; the arrangements work to put that feeling into sound.
I hope this album ruins all of you the way it ruined me. Psych. Let's burn down the house ya'll. https://t.co/bEy1fWLXov

— Angel Olsen (@Angel Olsen) 1570155177.0
The album opens with the ominous "Lark," a slow burner that feels like a summoning. It pulls the listener straight into the rabbit hole, quickly devolving into a nightmarish vortex of slanted strings and warped synths. "Tell me I was the one / you'd always be losing," she sings, vocals processed through her usual layers of vintage-style overdrive. "Dream on," she repeats, as the song builds up to its climax, which is a brew of Led Zeppelin's harmonics and Mitski's experimental rock.

Across the board, the lyrics on All Mirrors are abstract, frequently bending time and tense, sometimes making it difficult to draw clear, immediate meanings from them. For example, the title track, "All Mirrors," contains the confounding line "all mirrors are erasing." It's ostensibly a song about the passage of time, but it could be about so much more—perspective, delusion, the way memory refracts and splinters when examined retroactively.
Songs like "Spring" find Olsen seeking release from confusion, though even on this relatively simple track, she can't resist a few tidal waves of synths. Similarly, "What It Is" places staccato cello hits and frenetic violins over a pop chord progression, but it never shakes off the layer of dreamy mistiness that surrounds the whole album.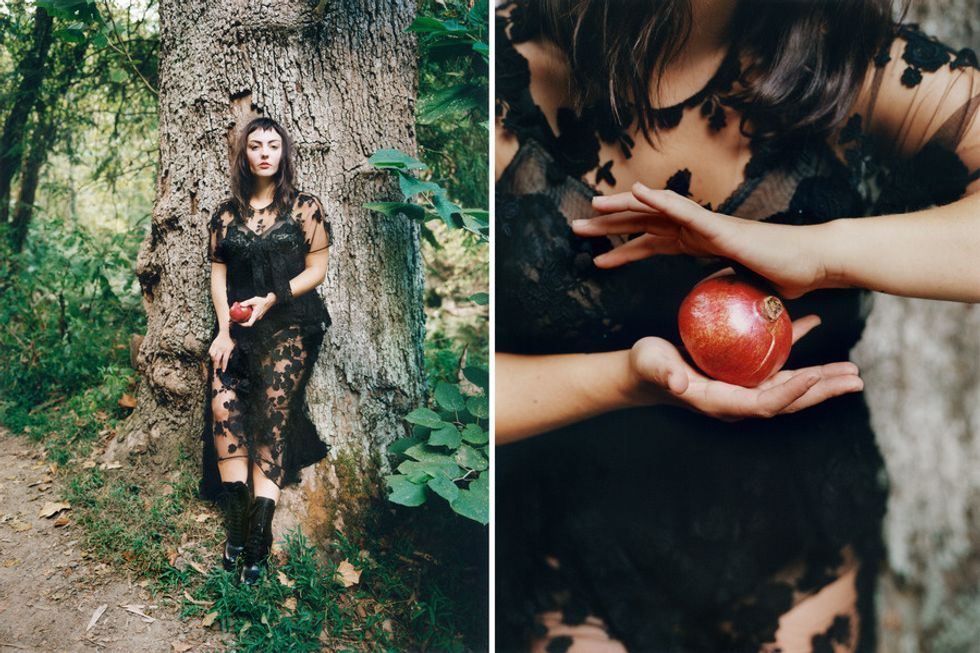 The Cut
In an era where it's hard to separate music from politics and artists from their art, All Mirrors feels remarkably detached, lost in a dimension of its own. But the confusion that defines this album could, in its own way, emblematize the confusion and lostness that defines so much of life in the modern world. It seems to be about the very obscurity that inspires us to leap to extreme conclusions if only to avoid the hazy darknesses of unanswerable questions and an unknowable future.
Peggy, find yourself a dark room to stew in. And tell me where it is cause I want to go there too. https://t.co/CIxDQ4d2lS

— Angel Olsen (@Angel Olsen) 1570157692.0
This confusion doesn't mean that Olsen isn't a powerful presence. In Allison P. Davis's lightly sardonic and mostly brilliant profile, the artist seems comfortable with her own contradictions, if slightly annoyed by them. She lives in a house full of incense and hidden crystals, but smokes cigarettes and downs margaritas; she goes on runs through cemeteries and points out morbid local haunts with a smile.

Near the end of the article, she starts talking about love, saying first that at one point, she was sure she wanted to live alone with cats. Then she wondered if she was gay or if she just hated men, then wondered if she'll get married and have kids, then decided she'd just have a kid by herself.
"I'm trying to imagine when I have a partner one day — whoever that partner shall be that's strong enough to be around me," she says. "Will I want them in my house? You know, with all my stuff in the places that I like them? With their weird dude sh*t?" It's refreshing to hear a woman wonder if her partner will be strong enough for her and her world, instead of wondering if she'll be able to temper herself enough to become palatable to someone else.
In a world that tends to glorify the idea that we need to have set viewpoints, and that glorifies long-lasting and all-consuming love, Olsen's views on both subjects are a welcome change.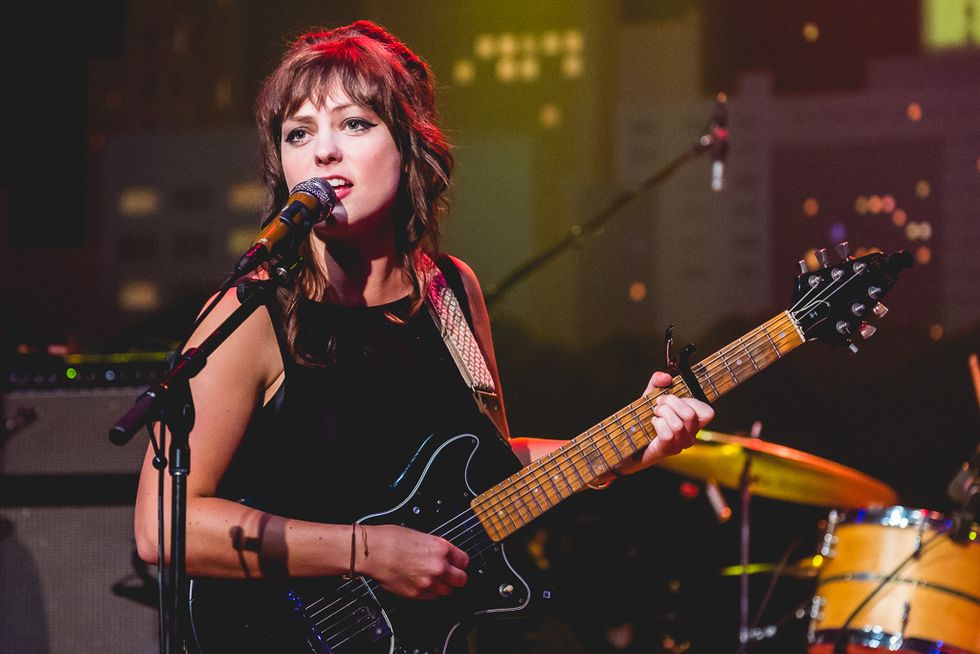 Brooklyn Vegan
By the final song, "Chance," Olsen seems to have reached a form of rest. If the demons haven't been completely excised, then they've been tempered. Placing Olsen's gorgeous vocals over arpeggiation that could've been pulled straight from a Roy Orbison track, "Chance" feels like the kind of song that could soundtrack nostalgic, slow-motion footage of a bygone love affair in any given movie flashback.

"Worst feeling I've ever had is gone. I know how it all comes back, I know too well," she sings. "I'm not looking for the answer / or anything that lasts. I just want to see some beauty / try and understand… It's hard to say forever, love," she sings. "Forever's just so far. Why don't you just say you're with me now / for all of your heart?" Those lyrics are a kind of olive branch, bearing the realization that while change may be the only certainty in life, at least we have brief moments of light—and music to follow us through the shifting seasons, into the darkness and back out again.