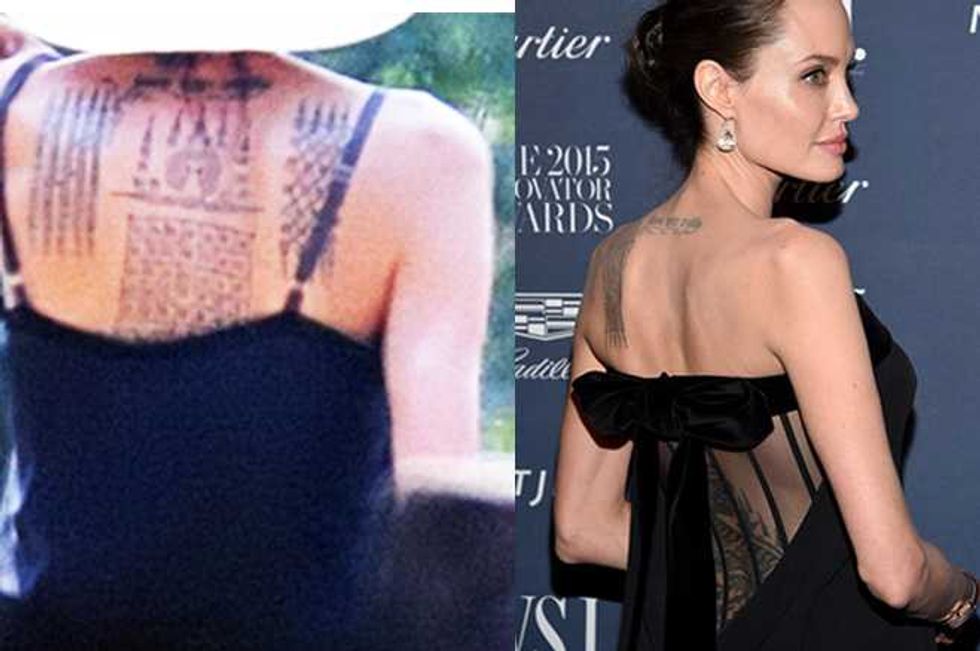 Angelina Jolie has added three new tattoos to her collection, now displaying a thoroughly inked upper back that looks like a Cambodian grocery list.
Good for you, Angie!
According to 'sources', the new tattoos are 'Buddhist blessings for peace, love and a prosperous life.' But considering what we know about 'sources,' they may be transcripts of her rumored divorce proceedings. That's what my own source tells me.
Apparently, the new designs match the existing Cambodian tattoo Jolie has on her left shoulder, which she got when she adopted Maddox.
According to Vanity Fair, Angie has flown to Thailand on at least two occasions to have work by Bangkok tattoo artist Sompong Kanphai. Sompong inked the hideous massive Bengal tiger on Angie's lower back, which she commissioned to celebrate her Cambodian citizenship in 2004.
Oh my god, I forgot all about that one, didn't you? But now you won't: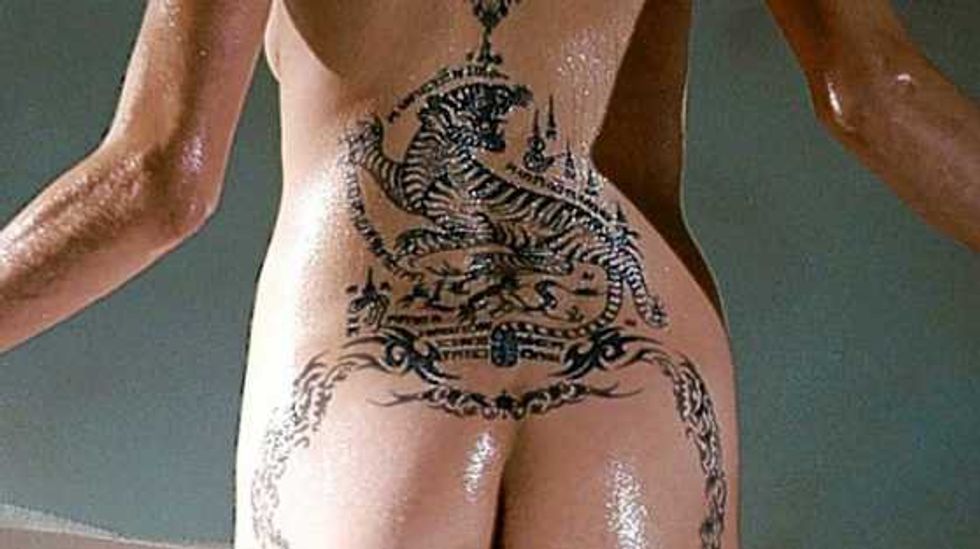 If anything screams 'Cambodian Citizenship,' this is it. Just wonderful.
And just last December, she revealed a nice new blocky tattoo on her forearm.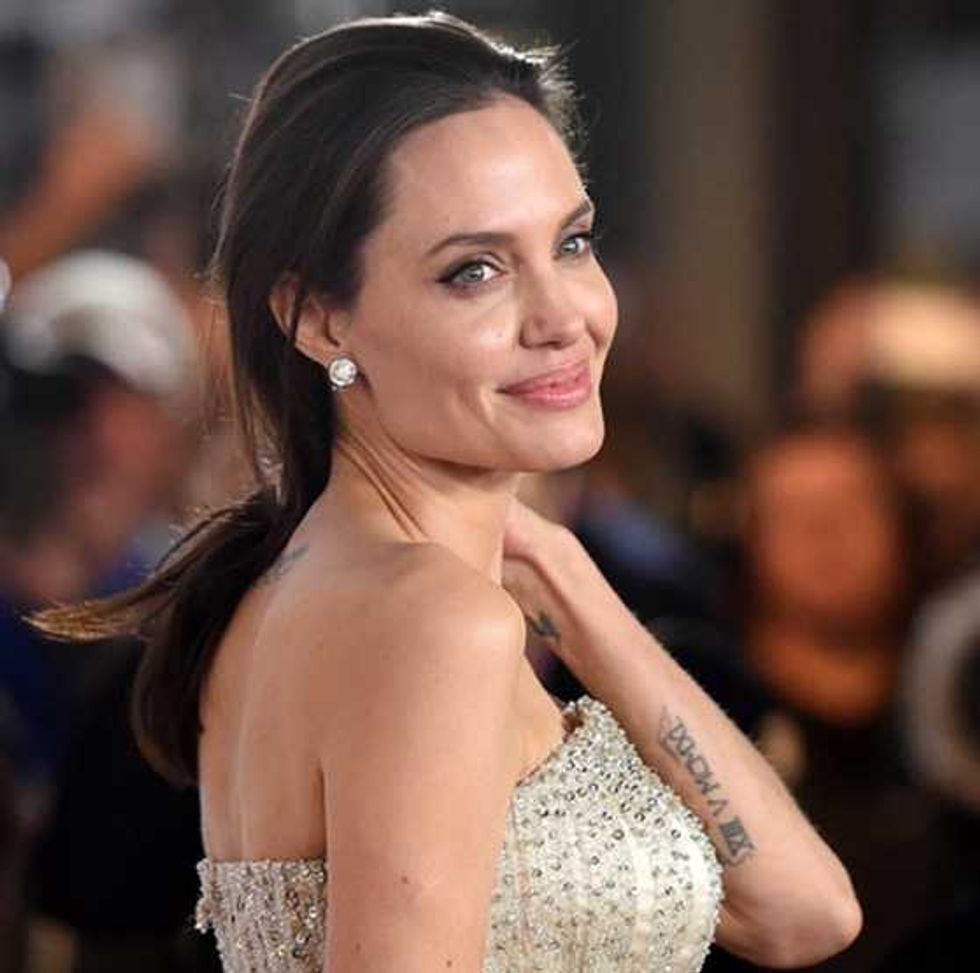 Well there you have it. You are up to date on Angelina Jolie, tattoo-wise.
It is not for us to ask what's the motivation for all this ink. Does she crave pain? Does it make her feel mavericky? Is it a cry for help or a bid for more attention?
Only Angie and her Buddhist priest know for sure.