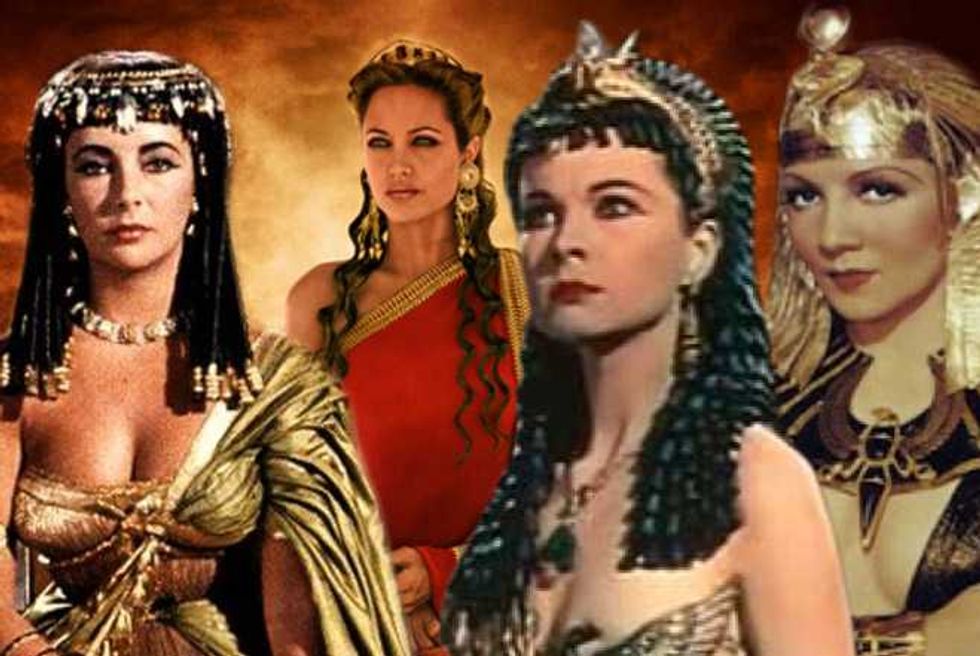 Actress, director, and adoptress Angelina Jolie has revealed her plans to star in a new version of Cleopatra, a project she has been working on for at least four years.
While the role of Cleopatra has already been played in film by Claudette Colbert, Vivien Leigh and Elizabeth Taylor, Jolie feels it has never been done properly. Discussing the role in 2010, she explained:
I will play it differently to Elizabeth Taylor, but I could never be as lovely as she was. We are trying to uncover the truth about her as a leader and not just a sex symbol which she really wasn't — she didn't have many lovers, maybe only two, and they're men she had children with."
Ah, well, as long as she had children with them, okay. Jolie reveals further that '[Cleopatra] was misunderstood and her life story was written wrongly.'
Luckily, we have Angelina to set the record straight, but unfortunately the film will not be in 3-D, as James Cameron had planned in the early days of the project. How unforgettable it would have been to see those gigantic well-proportioned implants rushing at your face across the movie theater!
Back in 2010, there was quite a backlash against the idea of yet another White actress portraying the Queen of the Nile. A writer in Essense magazine famously stated:
Honestly, I don't care how full Angelina Jolie's lips are, how many African children she adopts, or how bronzed her skin will become for the film, I firmly believe this role should have gone to a Black woman.
Oh, snap.
Looking ahead, what role would you like to see Angie take on next? Cast your vote below!