Top Stories
MUSIC | The singer-songwriter offers up a heartfelt ballad, and you'll probably cry.
Anjulie drops the song we all really, really needed right now.
Sometimes, you forget how privileged you can be in the United States, which is, of course, not without its wealth of sociopolitical, racial and economical problems. When singer-songwriter Anjulie engaged with her Iraq-based fans, who are constantly under the thumb of civil war, a much-needed conversation ensued. Broken hearts and broken souls trying to find a reason to live, trapped between a rock and a hard place, to say the least. The result is the poignant and stark new ballad called "Dream Again." She tells Popdust, premiering the track below, she wanted to know "what it's like to live somewhere where you and your family are in constant danger," she says. "The comments I got back were shocking, terrifying and inspiring all at once. I wrote [this song] based on those comments."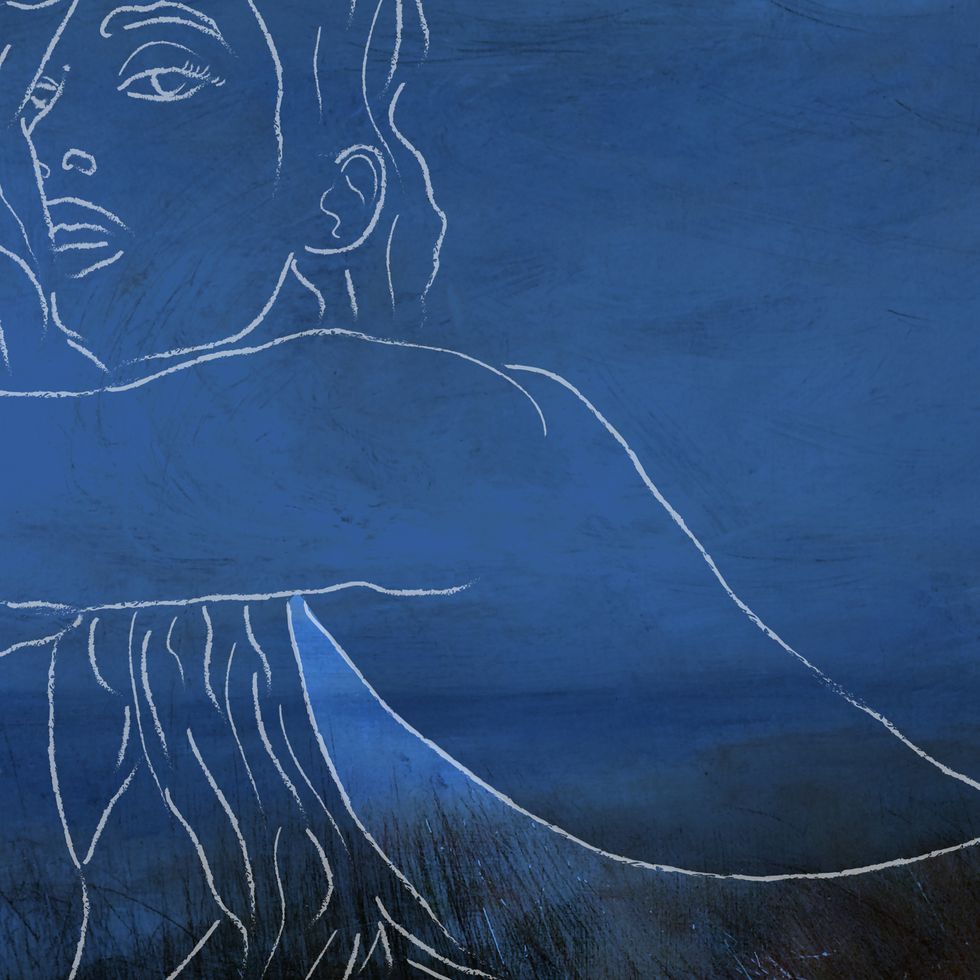 "Dream Again" unravels with glossy, titanic-sized, singer-songwriter vibes, akin to Sara Bareilles potency. Slick but with minimal production, Anjulie breaks down the barriers between races, backgrounds, creeds, cultures and statuses, weaving together thunderous songwriting and a feathery, supernatural vocal. "I got this rose in my pocket," she braids on the opening lyric. "Titanium rockets don't stand a chance against me. I got this heart that keeps beating. My time might be fleeting, but I'm not gon' to give up easy. I got this song that I'm singing but my hope is sinking. So someone please tell me: when will we dream again?"
It's a complex question, naturally, but the lilting melody, shimmering piano and simple guitar foundation releases brightness and optimism. It's a long road for all of us, but Anjulie avows that if we just reach out a hand, we can find love and peace for all--somehow. "Wishin' wells, kerosene, paradise, make believe. Fairy tales. Never seen. Can't pretend they were made for me. No, come on save me from this place."
Listen below:
Anjulie's pedigree is remarkable. From winning a Juno Award in 2013 for "You & I" (for Best Dance Single) to working with major forces in the industry--Kelly Clarkson, Zedd, Nicki Minaj and Diplo among her collaborators--the singer, songwriter and performer has forged quite a solid place in the pop landscape. She has also earned a nomination at the MTV Video Music Awards for Best Breakout Video of the Year.
She moonlights as a writer. In a piece she penned for VICE last summer, called "Chicks Who Write Hits," she conducted an insightful conversation with another singer by the name of Eden xo Malakouti. In the lengthy piece, they discussed everything, from getting up when you are knocked down and streaming payouts. "It's really challenging to be an artist, but it's even more challenging to make money as a songwriter when you're getting 0.00208 of a penny per stream," Malakouti lamented. "I've been paid more for posting an Instagram than I have on my royalty statements for songs that have been played millions of times. I mean 'The Weekend' [her second single on Virgin Records] has 10 million plays on Spotify. I didn't see that money. It's bleak."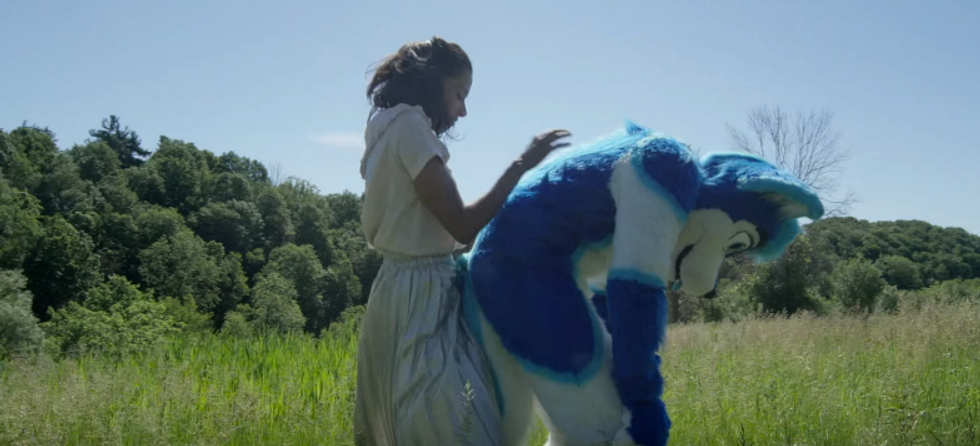 Screenshot from "Where the Love Goes" video
The pair even discussed the dismal state of mainstream terrestrial radio. "I'm moved by the art of storytelling. I like all kinds of genres, but the connection to the vocalist emotionally has to be there. For example, I love Patsy Cline, Dolly Parton, Michael Jackson, Robert Smith from The Cure, Kendrick Lamar, all the way to Tove Lo when she's being honest. Habits is an amazing record...," Malakouti said. "It's the overly conceptualized 'songwriter-y songs' that I can't get into as a fan. I respect them, but I don't want to hear them over and over agains—probably because as a songwriter they're predictable to me. I know what's coming before I even hear it on the radio a lot of times... But I get it because I've had to play the game too."

To-date, Anjulile has released several EPs, including 2008's Boom, and one full-length record (2009's self-titled).
Recently, she also released the video for "Where the Love Goes," featuring Oskar Flood. The provocative sequence explores various aspects of sexuality and fetishes, ranging from the furry fandom to food. Where does the love go? That's completely up to you. Take a look:
---
READ MORE ABOUT MUSIC...
PREMIERE | Tenelle does the Mannequin Challenge in "Girl Like Me" music video
WATCH | Calvin Harris, Katy Perry, Big Sean & Pharrell catch all the "Feels" in new video
LIVE | XYLØ come "Alive" with new single, plot first headlining tour
---