Anna Kendrick has delighted us with her cheery, delightful voice in such musicals as Pitch Perfect and most recently Into the Woods. During her appearance on Conan on Wed. night (Feb. 11), the star was busy promoting her upcoming musical The Last 5 Years (co-starring Smash's Jeremy Jordan) and broke into song midway through her interview. "It's a very small story," she says of the film's plot. "It's about a marriage that's falling apart, and this music is so incredible. I want people to experience it, even if it's a different version."
She adds:
"The wife is telling the story backwards and the husband is telling the story forwards. So, you see them falling in love and falling out of love. They're juxtaposed. It's funny and heart-wrenching and beautiful. We had so much fun making it."
The Last 5 Years hits theatres this Friday, Feb. 13.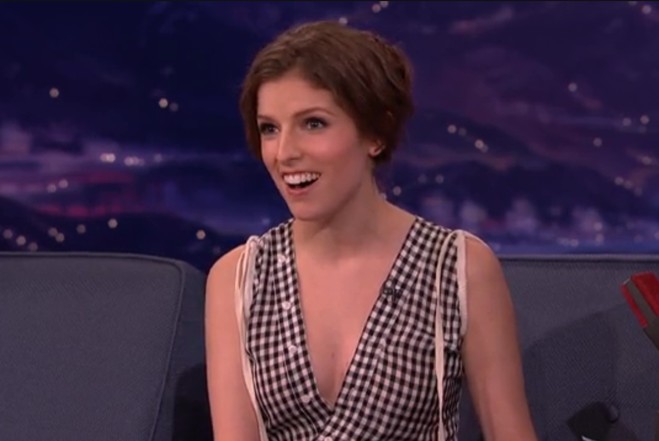 Stay tuned for Anna Kendrick updates. Be sure to follow @Popdust and @JasonTheScott on Twitter!