MUSIC
D'Amato has always been political, but got deep at for a night at the museum.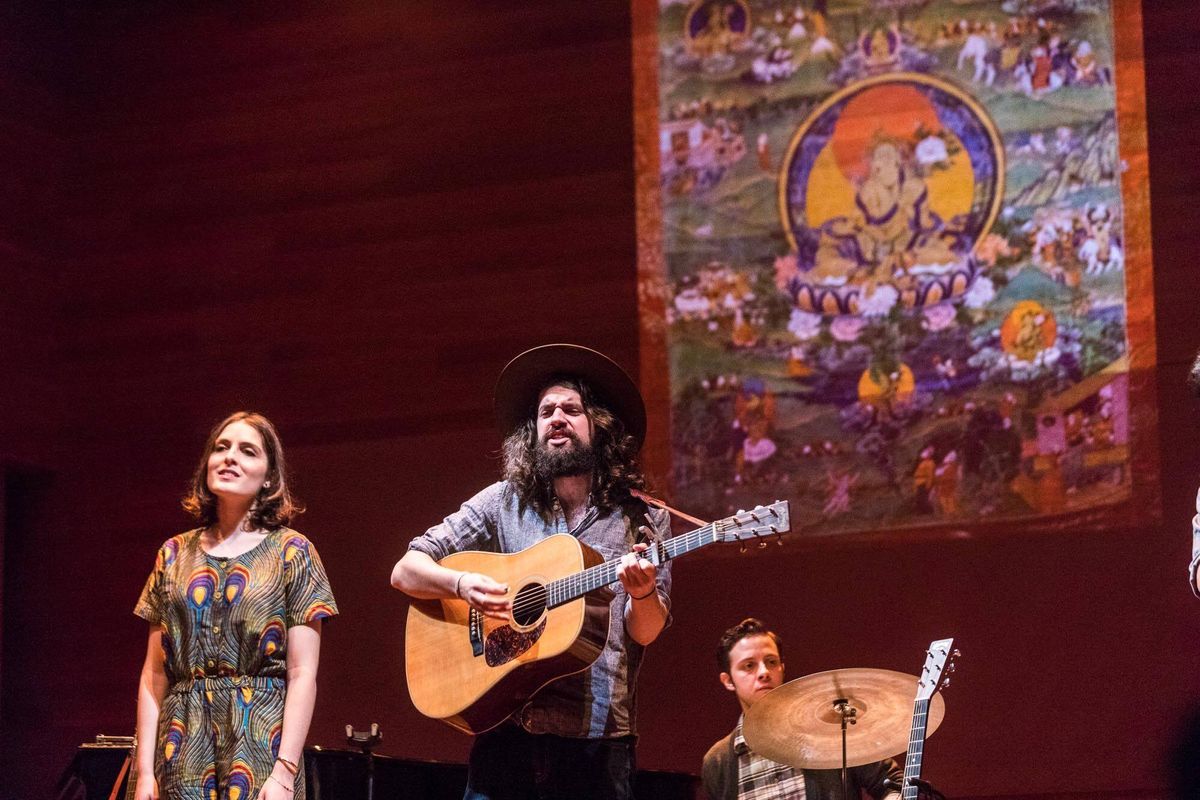 Photo via Facebook / Sachyn Mital
Last Friday, the folk rock singer-songwriter took the stage of the theatre at the Rubin Museum for the latest installment of their Naked Soul series. The museum, which curates art, artifacts, and exhibits from Himalayan cultures, hosts the series on Friday nights. Each performer does their set without microphones, amplification, or any other electronic modification. In addition, they take a tour of the museum before they go on stage and must select two pieces of art that they feel relate to their work or life and discuss those pieces with the audience. According to the Rubin's website, "musicians in the series draw upon the universal themes inherent in Himalayan art - spirituality, peace, tolerance, wisdom, compassion - on select Friday evenings."
D'Amato's personal tendency to make his songs and performances more than a little political fit perfectly with the ideals of tolerance and compassion - not in the least because he had just days earlier released his EP Won't You Be My Neighbor. All the proceeds of the EP are donated to the International Rescue Committee for refugee aid. It features songs like a reimagining of Woody Guthrie's classic "This Land is Your Land" and an original track titled "Holy War" which drew both fervent applause and a simple "wow" from an audience member after hearing D'Amato perform it that evening.
Even D'Amato's music drawn from other releases seemed to fill the space with bright, warm waves, despite his candor and joking about tending towards melancholy in his music. During one small anecdote between songs, and while introducing his own take on Tom Petty's "I Won't Back Down," he laughed over his habits when making a cover.
"I realized there's a theme when I reimagine songs — which is that I make them sadder."
Sad or no, D'Amato's set was as humbly inspiring as one audience member boldly demanded he make it. His band, including Katy Pinke on backing vocals, Derek Cruz on piano and guitar, David Lizmi on the upright bass, and Jesse Petas on drums, effortlessly filled the theatre with as much fervor as D'Amato manages to put into his recordings. Songs like "Rain on Strange Roof" built to such levels that it was a wonder any of them ever bother performing with amplification at all.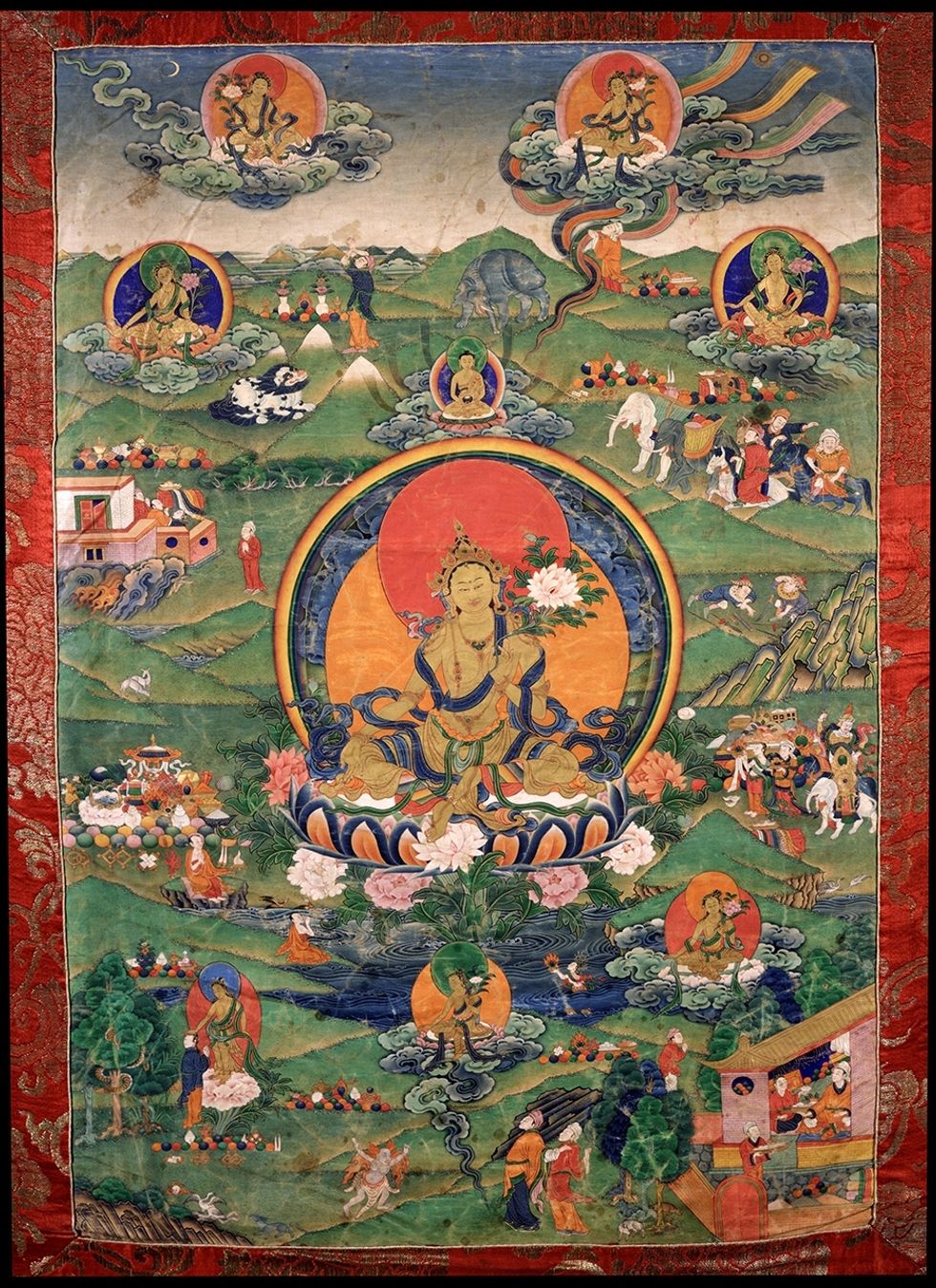 D'Amato's art selections, included a cloth painting of the Green Tara, who protects against fear, were particularly affecting. D'Amato explained that he felt like fear was a large part of what motivates people to create music, and also what motivates us in all parts of life at large. Given the staggering amount of terror attacks and political threa3ts that pervade newsfeeds and daily experiences lately, the direct mention of fear felt both natural and relieving. Acknowledging fear's often large influence on our actions brought a level of honesty to D'Amato's already apparent frankness. Even his joking way of introducing the painting of the Tara couldn't hide the very real context in which he chose it.
Even if the evening had just featured D'Amato singing love songs - or, as it would happen, breakup songs like "If It Don't Work Out" - it would have felt like a poignant moment, but the Rubin's Naked Soul series was so well arranged that the audience was able to share a moment with D'Amato and his band that felt unique and treasurable. The
series
still has five installments left through August, and is undoubtedly worth your Friday night if you're craving music more authentic than a bar's Spotify playlist
Related Articles Around the Web