"Man Handing a Letter to a Woman in the Entrance Hall of a House" — Is it a letter or an iPhone?
Apple CEO Tim Cook has discovered evidence of time travel!
While visiting Amsterdam for Startup Fest Europe, Cook found himself at the Rijksmuseum with retired Dutch politician Neelie Kroes. It was there that the pair came across this painting: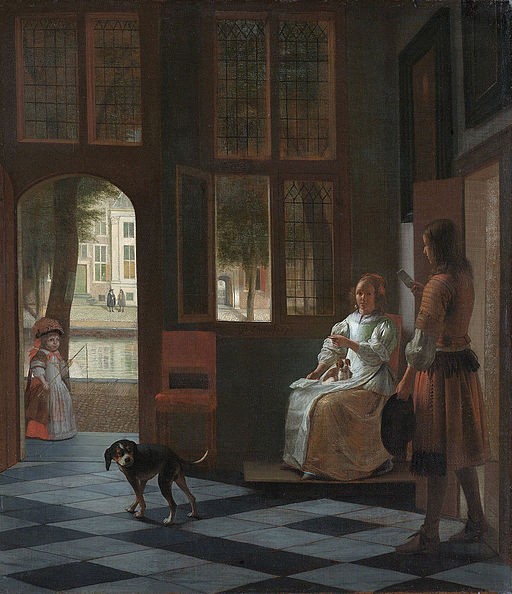 As he divulged in an interview with TNW, Cook's surprise at seeing the iPhone in the photo is as great as ours.
"I always thought I knew when the iPhone was invented, but now I'm not so sure anymore."
Cook mistakenly attributed the painting to Rembrandt, but the actual artist is Pieter de Hooch, whose Google search presence has increased exponentially in the last few hours (I'm certain). The 1670 de Hooch in question is an oil-on-canvas painting titled "Man Handing a Letter to a Woman in the Entrance Hall of a House."
Man handing a letter to a woman, indeed.
The man in the painting is definitely holding an iPhone, or at the very least an old school iPod with the click wheel. Compare the picture above to the picture below: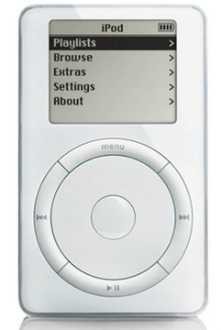 This raises a deeper question: are iPhones evidence of time travel from the past, or are time travelers from the present taking iPhones back to the past.
Is Apple experimenting with time travel?
If "Man Handing a Letter to a Woman in the Entrance Hall of a House" was painted by de Hooch in 1670, where did he first see an iPhone?
Evidence that Apple is experimenting with time travel has been reported on MacRumors.com.
Other evidence of iPhones being used for time travel:
In the above clip is from the 1948 John Wayne film Fort Apache, actor Henry Fonda (who died in 1982) can clearly be seen using an iPhone!
iPhones have been seen in many historical photos. Popdust is still investigating how they do it (how do they do it? HOW?!).
What is the actual name of this painting?
There has been some debate over the actual name of the painting. While CNBC names it "Man Hands a Letter to a Woman in a Hall," the official Rijksmuseum website lists it as "Man Handing A Letter To A Woman in the Entrance Hall of a House."
Other evidence of time travel on Popdust:
Why Leo DiCaprio Won't Win An Oscar For The Revenant
Conspiracy Theory Thursday— Keanu Reeves Is Immortal
Ariana Grande Is A Time Traveler From 2003 Here To Save Us All


Human Barbie Valeria Lukyanova–I'm A Time-Traveling Space Guru!