Top Stories
The synth-pop newcomer readies her long-waited new EP, Paper Gowns--out later this year.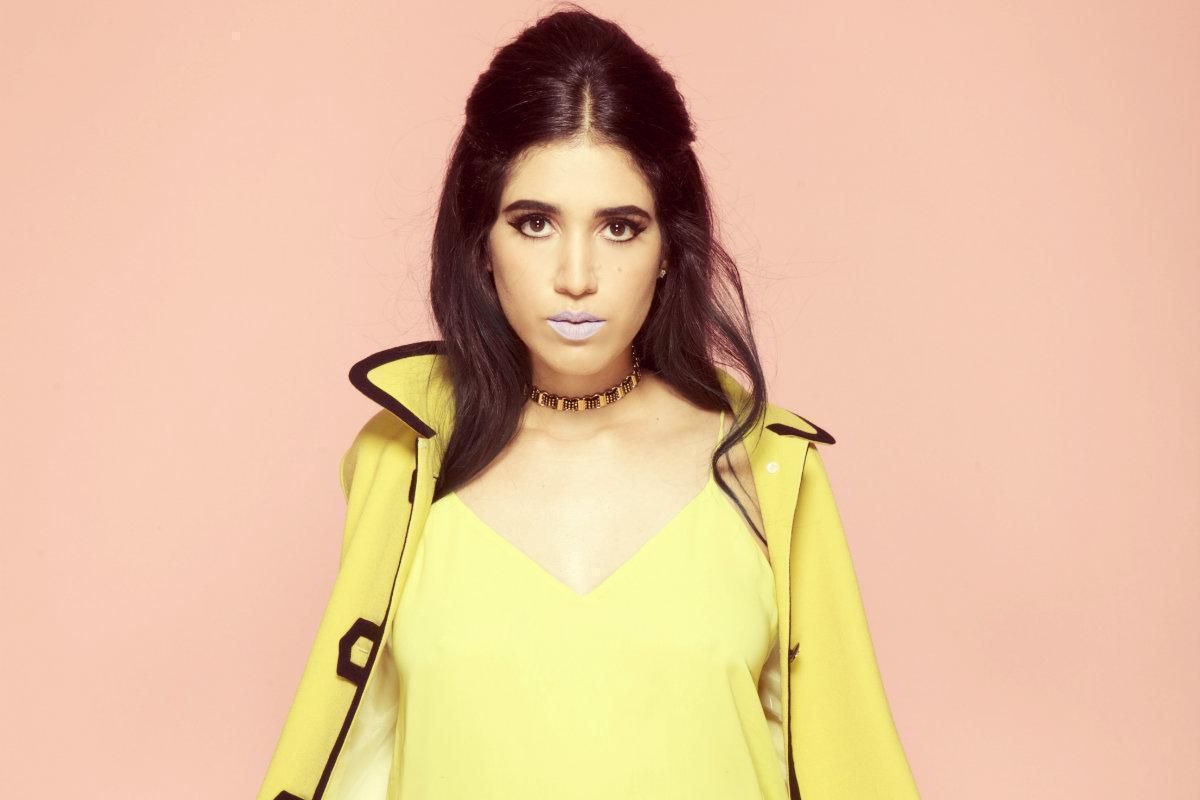 The journey to self-realization can be a long and arduous. Forget being a woman, who is constantly judged by her appearance and simply attempting to navigate an industry built upon the towering patriarchy. Synth-pop singer Aria Wunderland recently shared some of those troubling encounters she's faced fearlessly; that perpetuation of gender roles often feeds into a woman's perception of herself, furthering the damage to her own psyche. For the longest time, Wunderland kept hiding behind a disguise, afraid to come into her own. But when her new song "Silhouette" revealed itself in her songwriting, everything forever changed. "I don't want to hide within my silhouette and try to play it safe," she bemoans, eventually coming to terms with who she is and then celebrating that fact. It's a sandy, filtered and purposeful pop track which allows her to address the elephant in the room. "'Silhouette' is a coming of age anthem--realizing the importance of letting go of our guard and facades to reveal a more authentic being," she tells Popdust about the song, premiering today.
"This idea of hiding within your silhouette implies we often don't live to our full potential. We live in fear (within our silhouette) with a false sense of strength, masking our flaws," she says. "You can't really reach your full potential without confronting your fears and exposing your vulnerabilities. 'Silhouette' was a turning point in my writing in that it really allowed me to start writing without inhibitions."
"Silhouette" is the second single from Wunderland's upcoming new EP, Paper Gowns (expected to drop later this year).
"[I wonder what life would be like] if I [were] a man, if I didn't have to question every relationship I form in fear that the interest might be in me sexually and not my talent," Wunderland told Popdust earlier this year, as part of an extensive investigative report into sexism in the music industry. "I have been invited to sessions with A-list producers to 'write a song' to quickly realize there is a candle light setting with a bottle a wine and a man trying to sleep with me."

"In my earlier years, I had struggles with bandmates feeling upset about whether or not the angle of the camera showcased them enough," she shared. "I have also seen them wanting to play their own improvised parts of the song to further [highlight] their individual talent rather than focusing on the song. It didn't quite feel like a comfortable environment for me to let loose and shine in."
Despite her negative experiences, Wunderland has enjoyed many more enjoyable and career-satisfying moments. She has achieved quite a few impressive feats, including writing a song for Jennifer Lopez and scoring sync placements on such TV shows as Keeping Up With The Kardashians and Oxygen's Bad Girls Club.
Listen below:
---
READ MORE ABOUT MUSIC...
Interview: Felicity does not have a fear of heights
Review: Kris Allen makes big waves at Bowery Ballroom
Premiere: Jonezen opens up about his troubled past on "Heaven for a Sinner"
---