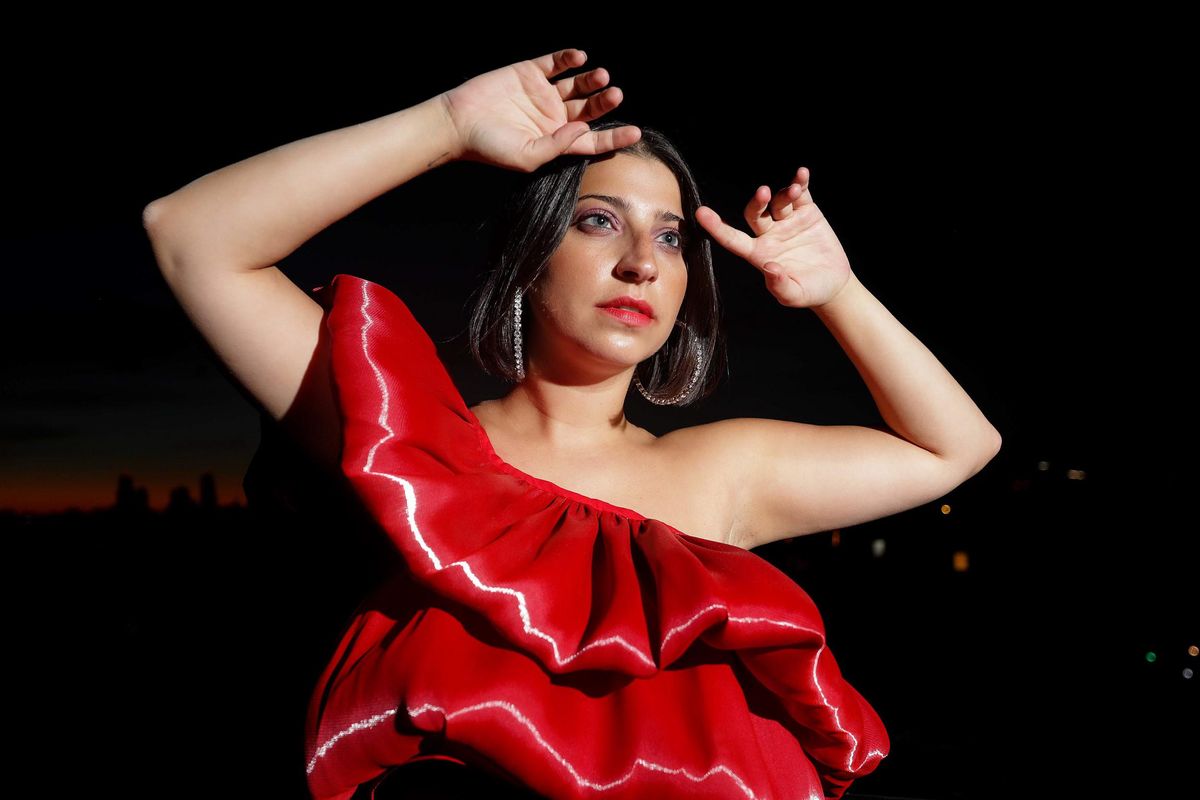 Photos and Interview by Meghan Marshall


Ariana and the Rose released their debut album Lonely Hearts Club today. The 14-track set features previous singles like "Fuck Boy" and "Setting Me Free." Sonically, the pulsing '80s synths and drum machines recall early Madonna and the retro-meets-modern pop of Carly Rae Jepson.
The songs themselves are pure Ariana. The New York-based musician captures the energy of the city and fun of her immersive Light + Space events. At a time when it's hard to pinpoint an NYC scene or sound, Ariana seems to embody the downtown spirit that once made it vital.
---


We talked to her about her love of live music and the motivation behind Lonely Hearts Club.

What does the act of performing mean to you?
Performing to me is the final piece of the puzzle. It's the part where you give it away, you release it. I feel like when making music, the entire process doesn't feel complete to me until I've gotten to perform it and ultimately give it to the audience.

You released "Fuck Boy", along with its fast paced, revenge fantasy music video. Tell us about the process of writing this song, and what it means to you.
I wrote the song in Covid on the piano actually, and I knew as soon as I wrote it that I wanted it to be this synth-infused kind of cool girl anthem. I was inspired by not only my own experiences, but the experiences of my friends around me and this kind of epidemic of the fuckboy that we hear about so much. The song is about taking your own power back and ultimately standing up for yourself, set to a pretty fun beat and some lush synths.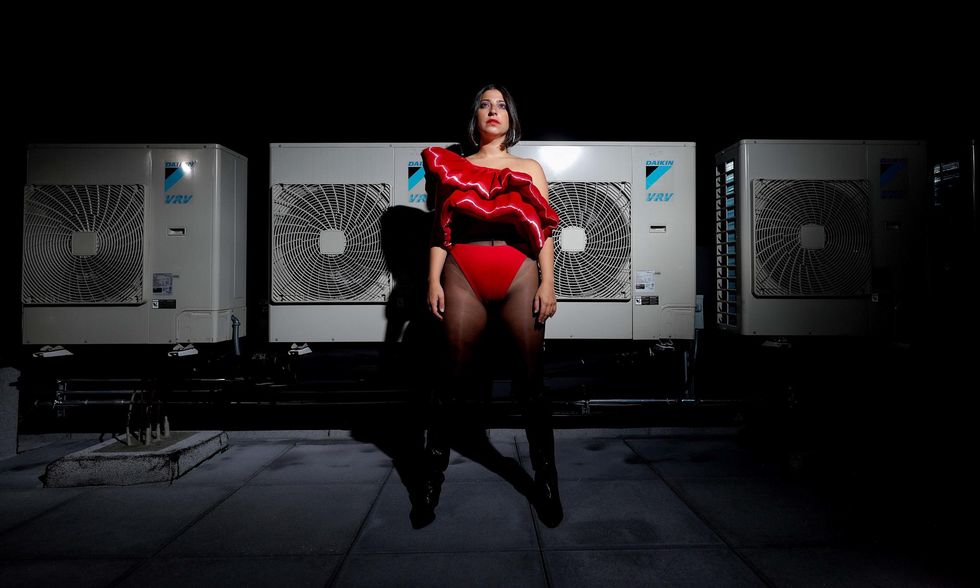 What was the process of creating the visuals for "Fuck Boy" like? The music video was all done in one take- how did you arrive at this creative vision?
I work with a pretty tight-knit, wonderful group of people consistently across all the visuals in my project, so making this music video was really a group effort. We were limited by budget and timing, so the decision to do a one take was really about logistics as much as it was about artistry, which often I think creates situations that make magic. The director Scarlet Moreno and my choreographer, Willy Laury, created a piece that was a true performance and also really had a narrative to it. Our DP, Mitch Blummer, was amazing about creating a real point of view feeling with the camera work as well. Because it was a one take, we wanted to have different reveals. Costume reveals, narrative reveals--the whole team worked together to make it three minutes that felt jam-packed and eye-catching but also substantive. It's one of my favorite videos I've ever made.

You have created a loving, collaborative community with your fans, allowing them to interact with the music you make. In your project Landed, fans recorded themselves dancing and singing to your song. You write, "The following videos are from people in isolation around the world, reminding us that even when we are separate we are not alone." In what ways do you think music can be healing, unifying?
That was a project that I started at the beginning of Covid which I actually never got a chance to see through because the world shutdown and there was so much going on, it just didn't feel like the right time to be doing anything that felt even a little bit self promoted! It was definitely the beginning of me understanding the kind of community that I could be able to create and ultimately has been what my piano chat videos are all about, this idea that the Internet when used correctly can really help us feel connected and ultimately less alone. I feel really grateful that I've been able to make a corner of the Internet that feels like a positive place. In 2022, that feels hard to do, and that is a testament to the kindness that people have and the fact that when you put actually positive things into the world, that they will find their way to the people who need it most.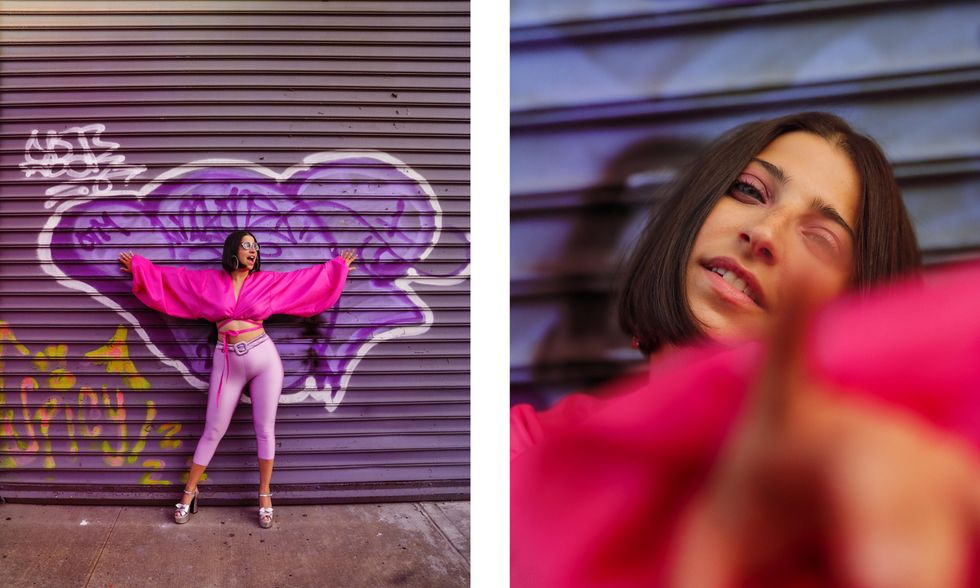 How can the act of performance change the world? What does performativity mean today?
Oh wow, what a big question! I think at its best and at its core. performance allows people to be inspired to feel free in themselves. When we see performances that are authentic and coming from a real place of self expression, it gives the audience permission to feel those things as well. It's interesting, because the Internet has kind of made all of us performative and not in a good way, all the time. I think there's a difference between being performative and creating something that is true, in a public forum. Intention is really a defining factor when it comes to performance these days, and I think audiences can feel the difference when something is coming from a place of self-expression versus something that is purely for validation or consumption.

What does it mean to take up space in today's work for you? As an artist? As a woman?
For me, it's actually really more about creating space for other people to take up space these days. That to me is a way to take up space that goes beyond my own wingspan. I have been very fortunate to be able to develop my artistry and play shows and put music out and take up space in my own way, and ultimately, at this point in my career and where I'm at with my own creativity, is I want to create things for people to step inside of. I want to create spaces that feel safe for and give permission to people to take up their own space when they otherwise may have felt unsafe or scared to do so. I want people to live as boldly and as colorfully as they'd like in a world that so often wants to make us smaller and gray. If my words, my music, my visuals, my show can help one person feel freer in their body and then their spirit, then I have done my job.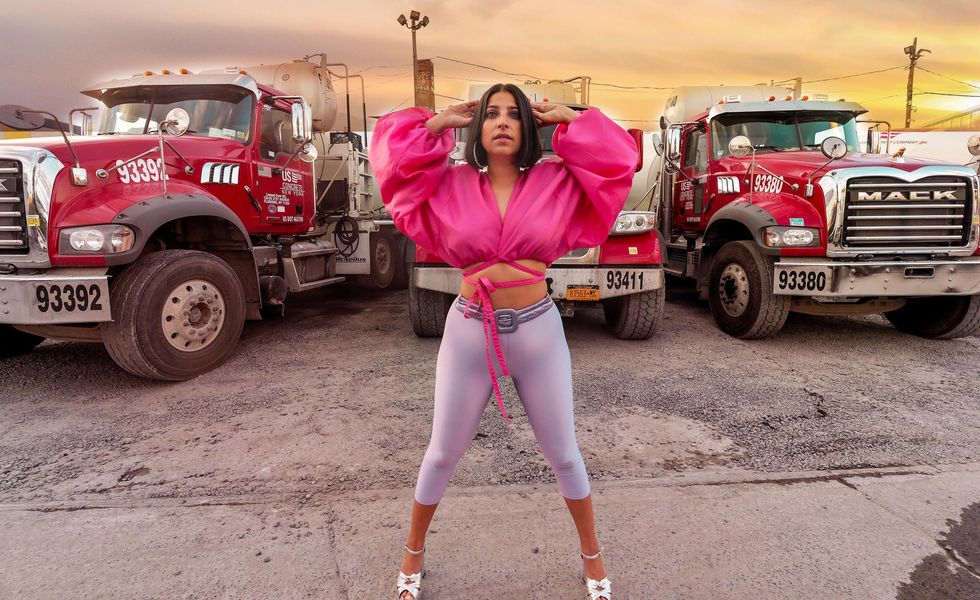 You're performing some shows soon. What is your favorite aspect of performing live?
I absolutely love performing live. Nothing beats the energy in the room with an audience that is feeling themselves that is feeling the music. It is why I make music; it is the final step in creating the music. I love dancing. I love looking out in the crowd and seeing people losing themselves inside of this experience that I was able to create with my team. Performing is my absolute favorite part of being an artist.

Who are some of your greatest musical influences?
I started writing ultimately because I loved people like Regina Spektor, Sara Bareilles, Ingrid Michaelson, Michelle Branch and Alanis Morissette. Women who had huge feelings, had weird feelings and not only had the craft as songwriters to be able to capture them with lyrics and melodies, but had the balls to say it. They were unafraid to be angry, to be strange, to be honest and ultimately, I am always striving to write music as brazen and unfiltered as they do.

Where do you see yourself in five years?
In five years, I see myself selling out the biggest shows I've ever sold. My goal with this album is to have it be a point of discovery for people and ultimately to take this online community that I have been so fortunate to begin to create and move it into real life shows. I see myself making music, being in love with life, learning and growing and creating.
Ariana and the Rose - F*ck Boy (Official Video)www.youtube.com
For more from Ariana and The Rose, visit her on Instagram and TikTok.