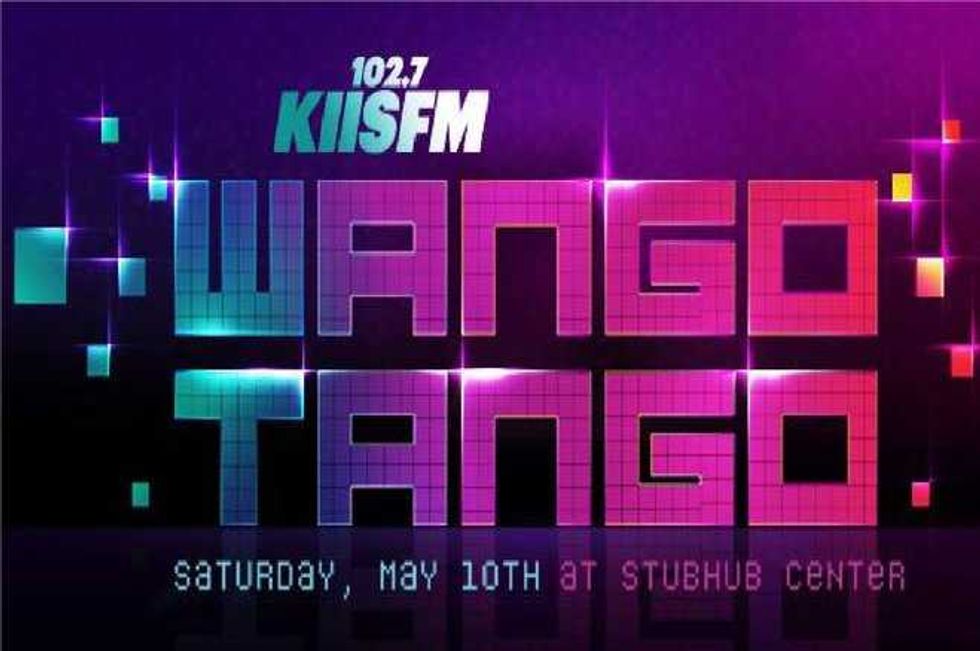 Can you smell and feel the summer weather? We sure do!
Award shows and headline tours steal the spotlight every year.  However, KiisFM 102.7's Wango Tango is one of the hottest shows of the year.  On Saturday (May 10), Wango Tango took over the StubHub Center in Carson, California.  The line up included: Maroon 5, Shakira, Ed Sheeran, Tiesto, Ariana Grande, Paramore, OneRepublic, Calvin Harris, B.o.B., ZEDD, Kid Ink, A Great Big World, Christina Aguilera, Rixton, The Chainsmokers, R5, and Iggy Azalea.
While you missed the hottest show of the year, that's okay, Popdust has you covered with the hottest performances of the night.
Ariana Grande's performance kicks off with Big Sean rapping.  The two perform their "Right There" collaboration.  Grande is dressed up in a black and white checkered outfit (top, skirt, and boots).  While, Big Sean is dressed in a jersey, black cap and pants.  After the song is done, the two clear the stage.  Seconds later, Grande appears again, to perform her smash hit "The Way."  Of course Grande's going to perform her new hit single "Problem."  She indeed does, shake her booty from left to right.  Also, for the first time ever, Iggy Azalea joins Grande on stage to perform.  Watch the full performance below:
Shakira hits the stage with "Can't Remember to Forget You," "Empire," "23," and "You Don't Care About Me."  She's dressed up in white and bedazzled with necklaces and bracelets.  With Shakira, her hips never lie, so we know for sure, she moves them hips! Work it, girl!
ZEDD and Paramore's Hayley Williams come together to perform "Stay The Night."  The crowd waves their glow sticks from right to left.  Williams gets the whole crowd on their feet to jump.
OneRepublic steals the stage for a thirty minute set.  They perform "Secrets," "Stop and Stare," "Apologize," "Same Love," "Good Life," "Counting Stars," and "If I Lose Myself."  Watch the entire performance below.
Iggy Azalea performs "Fancy," in a black and white checkered outfit and is accompanied by backup dancers.  And it's such a fancy performance.
R5's thirty minute set is spectacular.  They kick off with their single "(I Can't) Forget About You," to pump up the crowd.  Their set also includes "Pass Me By," "Loud," "I Want U Bad," "Love Me Again (cover)," "Ain't No Way," and "Cali Girls."
A Great Big World and Christina Aguilera perform "Say Something."  They're all dressed up in black and accompanied by a piano.  Oh and CA is showing off her baby bump!
Until next year, folks.
For more updates on your favorite artists, stay tuned to Popdust.com and follow @Popdust on Twitter.
For all updates pop culture, follow @vivianxo67 on Twitter.