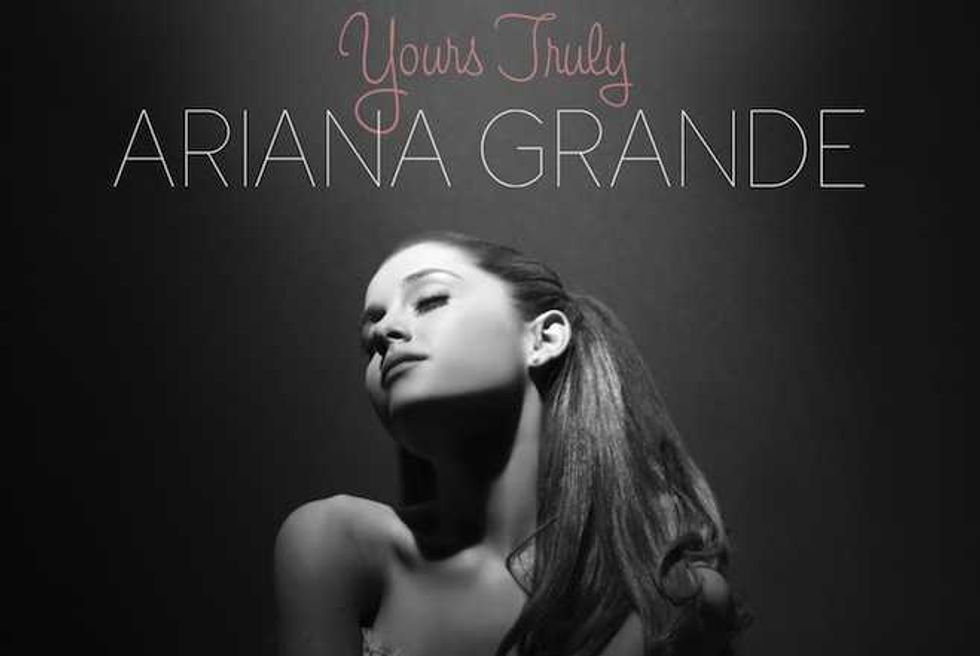 We're reviewing every song on Ariana Grande's Yours Truly today. Stay tuned for our take on all 13 tracks on the young pop star's debut album!
A duet between two teen-pop stars, featured on the soundtrack to a big-budget summer blockbuster, with a big dramatic title like "Almost Is Never Enough"? You'd expect the schlock to be turned up pretty high on this one, wouldn't you? But remarkably, "Almost" manages to mostly stay out of the way of its two talented young vocalists—Grande and Nathan Sykes of the Wanted—and lets them carry it with the strength of their voices, and of the song itself. The result is a ballad that's surprisingly mature and classic sounding, and more Roberta Flack and Donnie Hathaway—or at least Pink and Nate Ruess—than Demi Lovato and Joe Jonas.
To make the 157th Mariah Carey reference of this track-by-track review, listening to Ariana and Nathan's voices twisting around one another towards the song's climax, it's hard not to be reminded of Mariah Carey and Wanya Morris of Boyz II Men tangling in a similar manner at the end of "One Sweet Day"—which, given that song's commercial success, should probably be looked at as a good thing. It's not so surprising that Ariana has the voice to handle the adult heartbreak of "Almost," but casual fans (or outright haters) of the Wanted will likely be surprised to hear how much Sykes can hold his own on the track—and if you had Sykes in the pool for First Member of One Direction or The Wanted to Be Credited Solo on a Hit, you definitely get snaps from us.
Shame for "Almost" that Mortal Instruments turned out to be such a bust. Hopefully the song can avoid that movie's stink and become the Voice duet standard it deserves to eventually be.
POPDUST SAYS: 4/5
NEXT: "Popular Song"