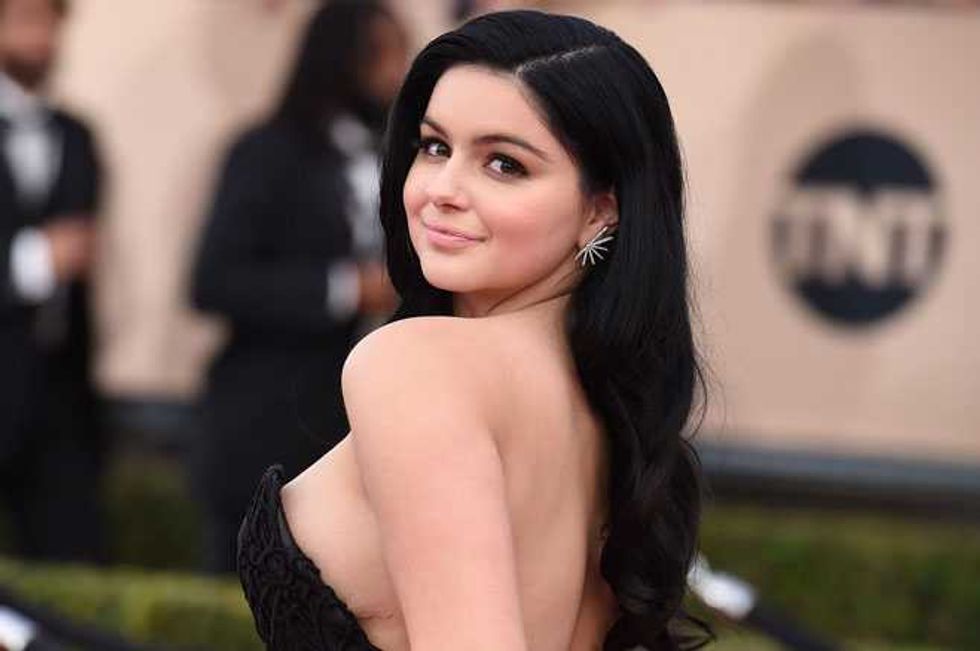 Ariel Winter's estranged mother really is a gift that keeps on giving in the life of her young daughter.
The Modern Family star famously emancipated herself from mommy dearest in 2015 when she was 17. It was a long battle and the courts agreed that her mother had been emotionally abusing her daughter—Ariel has been living with her sister since left the family home in 2012 when she was 14.
Winter underwent a breast reduction last June to reduce her breast size from 32F to 32D and the procedure has appeared to have had a positive affect on her self confidence with her able to wear lower cut dresses, happy to show off her new figure.
Her mom, Crystal Workman, isn't impressed however.  Despite not having spoken to her daughter in three years, she considers it appropriate to voice her opinion on her daughter's sugery.  She particularly commented on a picture of Winter on the red carpet at the Screen Actors Guild Awards in January. She looked fantastic and at certain angles a teeny scar was visible at the side under her breast.  Big deal.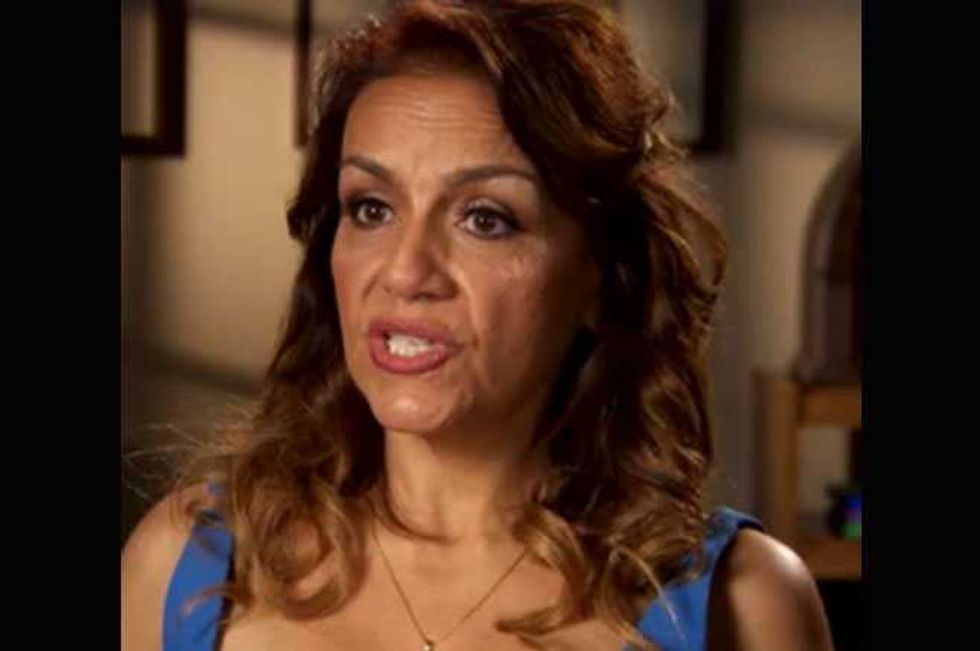 Crystal Workman
However Workman has given an interview to Inside Edition saying;
"I don't think anyone at that age should be cutting into their breasts.  I am surprised she did it so young and that the doctor did it for her so young.  I'm sorry, I just think this is inappropriate.

She should never be embarrassed of her scars but she shouldn't be flaunting them."
She then went on to show us exactly why her daughter felt the need to get as far away from her as possible when she tried to turn the claims of abuse against her own child;
"I have been abused physically and I believe all of this is emotional abuse.  Ariel should ask herself, "Has Ariel ever raised her hand to her mother? Has Ariel ever done anything that she's ashamed of to her mother?""
Ariel's rep, when asked for a comment;
"As we've stated previously, Ariel is happy and in a great place.  We will not comment any further."
Not seeing a tearful reconciliation on the cards any time in the near future.