MUSIC
Travis McCready will perform to "fan pods" in Fort Smith's TempleLive.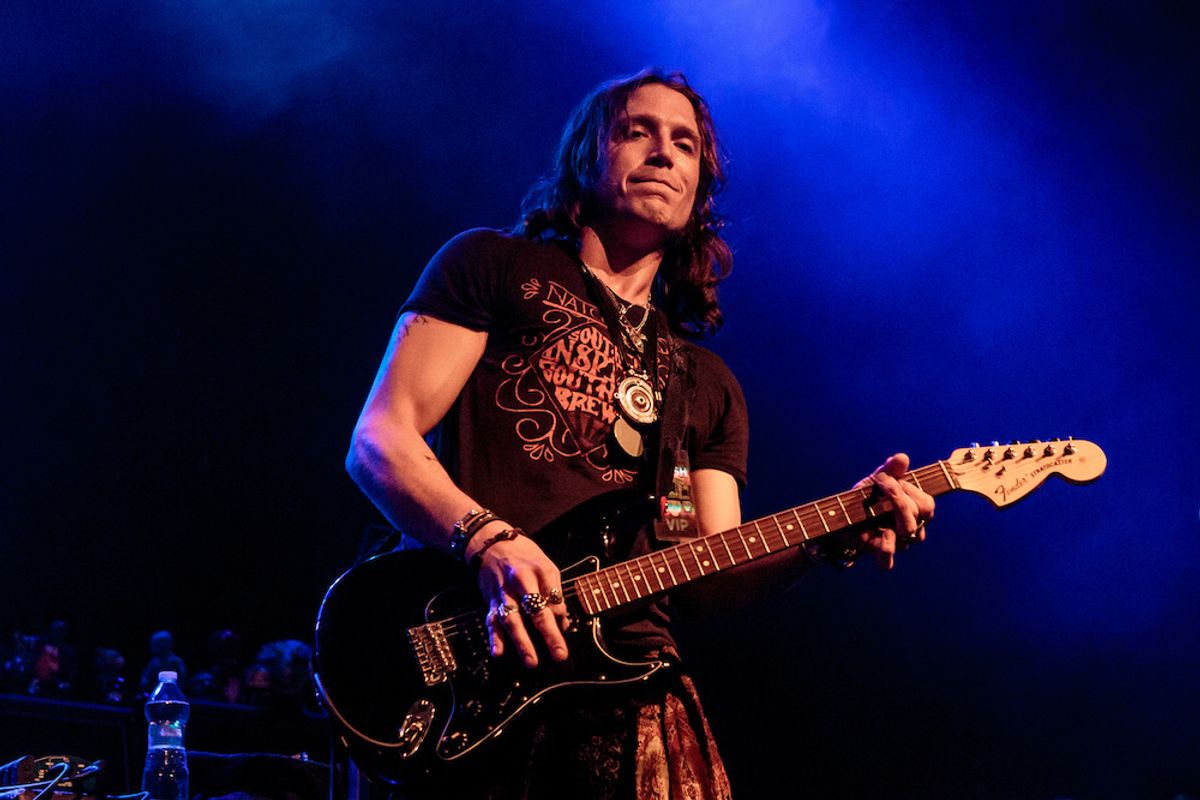 Music fans are really starting to miss concerts, and as the weeks of self-isolation trudge on, the return of live music hasn't become any more certain.
With large gatherings under a nationwide bans, musicians have often been resorting to live streams on social media to fulfill the concert void. But, with restrictions slowly being lifted in several states, the possibility of the real thing is becoming possible—of course, with some rules set in place.
---
A venue called TempleLive in Fort Smith, Arkansas is hosting what will likely be the country's first concert in two months. Travis McCready, frontman of Americana band Bishop Gunn, will perform on May 15. The venue's 1,100-person capacity will be reduced to 229 seats separated into "fan pods," which are rows of 2-12 tickets sold in groups at least six feet apart for the purpose of maintaining social distancing. All attendees will have their temperature taken on entry and wear face masks, which will be sold at the event, with 10-person limits enforced in each bathroom.
This week, Missouri became the first state to resume live events (although the mayors of St. Louis, Springfield, and Kansas City declared that the cities' stay home orders will continue). The Travis McCready concert, however, does not appear to adhere to Arkansas' current limit of audience sizes at venues to 50 people.
If you feel so inclined to attend the show, you can buy tickets here.
Want to READ MORE?