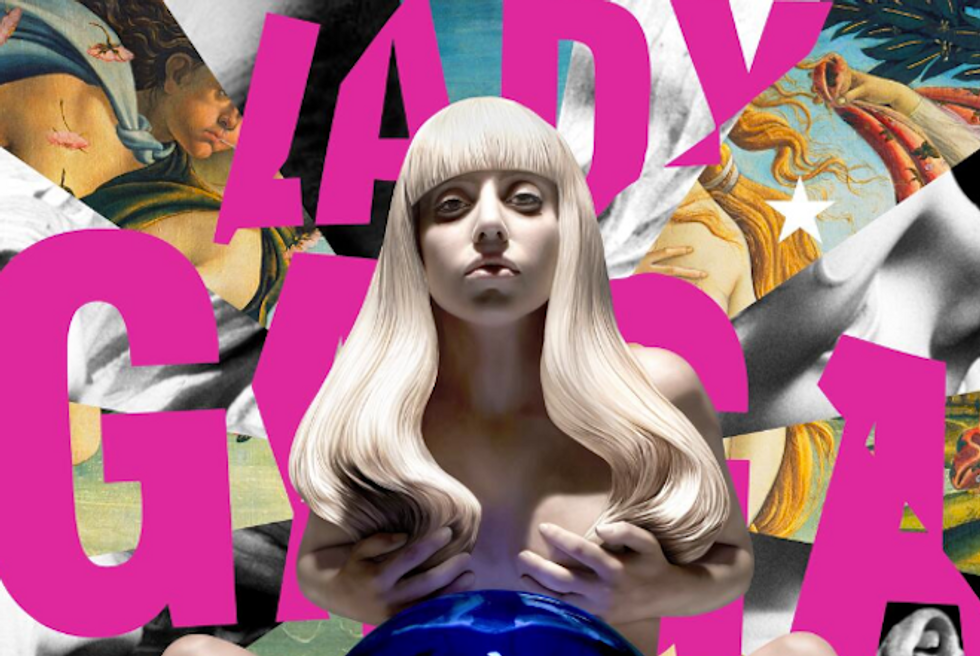 The official first-week numbers for Lady Gaga's ARTPOP came in earlier today and they're pretty underwhelming, no matter how you look at it. The album sold 258,000 copies -- less than Miley Cyrus' Bangerz (270,000) and Katy Perry's Prism (286,000). It's steep drop from 2011's Born This Way, which sold approximately 660,000 copies if you subtract the 440,000 that came from Gaga's controversial 99 cent Amazon deal.
ARTPOP was supposed to be one of the year's biggest blockbuster albums, so what's with the limp opening? Interscope Records didn't skimp with the promo, putting Gaga everywhere from ABC and BBC to Bravo and Howard Stern, and they even coughed up an estimated $3 million on the lavish artRAVE event. It obviously didn't work, with Entertainment Weekly pointing out that Gaga's Saturday Night Live appearance didn't even cause an iTunes sales spike for ARTPOP, despite the episode being the highest-rated of the year.
Anyway, those are the numbers, and judging by Gaga's Twitter feed, she's not happy about people calling ARTPOP an ARTFLOP. She's gone on another one of her mini-rants, this time moaning about online hate or something like she always does every time anybody doesn't blindly praise every single thing she does.
Okay, so we can give her a bit of a pass for this. Twitter trolls can be pretty severe, after all. But then Gaga went and tweeted this:
Billboard, Gaga? REALLY? Billboard is primarily a news website that posts chart stats and interviews, and even their opinionated pieces are relatively harmless. What problem could Gaga possibly have with Billboard other than the fact that they posted her first-week ARTPOP sales? The fact that Mother Monster thinks that she's been targeted by Billboard only makes her look like an egomaniac that can't accept the fact that her latest album didn't sell a million copies in its first week.
It'll be interesting to see how the rest of the ARTPOP era unfolds, if only just to see how Gaga's ego reacts to any bumps in the road.