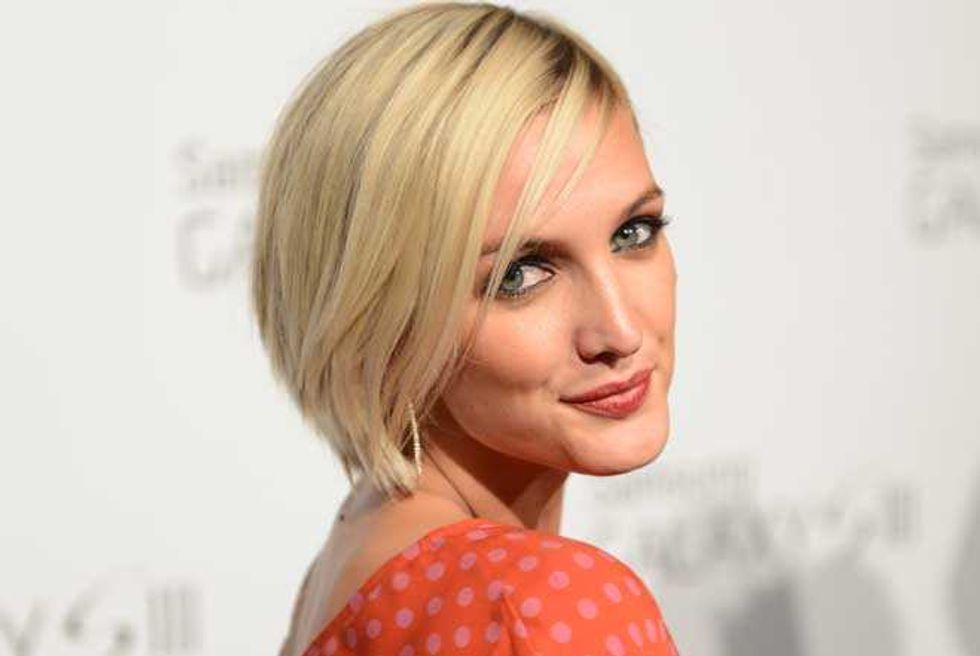 When last we heard from Ashelee Simpson about five years ago, she was hooking up with Timbaland for the supremely catchy (and considerably irritating) synth-pop jam "Outta My Head (Ay Ya Ya)," a commercial flop that failed to crack the Hot 100 and confirmed what everybody already basically knew—that Ashlee's career as a relevant pop artist was probably getting kinda distant in the rearview. Still, there are probably at least a handful of devout Simpsonizers out there (wait shit, that's Cody—Simpsonites? Ashlettes?) who are curious what their girl is up to half a decade ago, and now we have our answer: The new electro-pop cut "Bat For a Heart."
If that title seems kind of weird, there's a reason for that—this song is kind of weird. Take the lyric the title comes from: "Dark in the sky, The wind in my hair / A bat for a heart, sucking up air." What in blazes? Absolutely no part of that makes sense. Are bats known for their air-sucking qualities? What kind of bat are we even talking about? Then there's the song's chorus: "I'm gonna bang bang, f*ck you up, twist you out inside of my head." We're sorta with Ashlee through the first two parts, but how do you twist somebody out in real life, let alone through mental visualization?
You'd wonder what kind of free-associative freelancer came up with these ridiculous lyrics, but it's actually an established songwriter/producer person—Linda Perry, late of '90s one-hit wonders 4 Non Blondes, and frequent collaborator of Pink and Christina Aguilera, among others. Now true, it's been a minute since Perry was relevant either—her Wiki page lists Xtina's "Keeps Getting Better" as Perry's last single work of note—but man, we didn't think she'd go completely off the reservation like this. "My hands are stained from your dirty black hair / My heart is cursed because you're never there"? Yikes.
At least the song's nocturnal, Drive-lite groove is mildly compelling, at least until the cop sirens show up for no reason. Also, what is the deal with that wah-wah'ed synth solo two-thirds in? Weird, weird song—and we kinda hope the rest of the eventual upcoming Ashlee album is this weird too.
[ONTD]