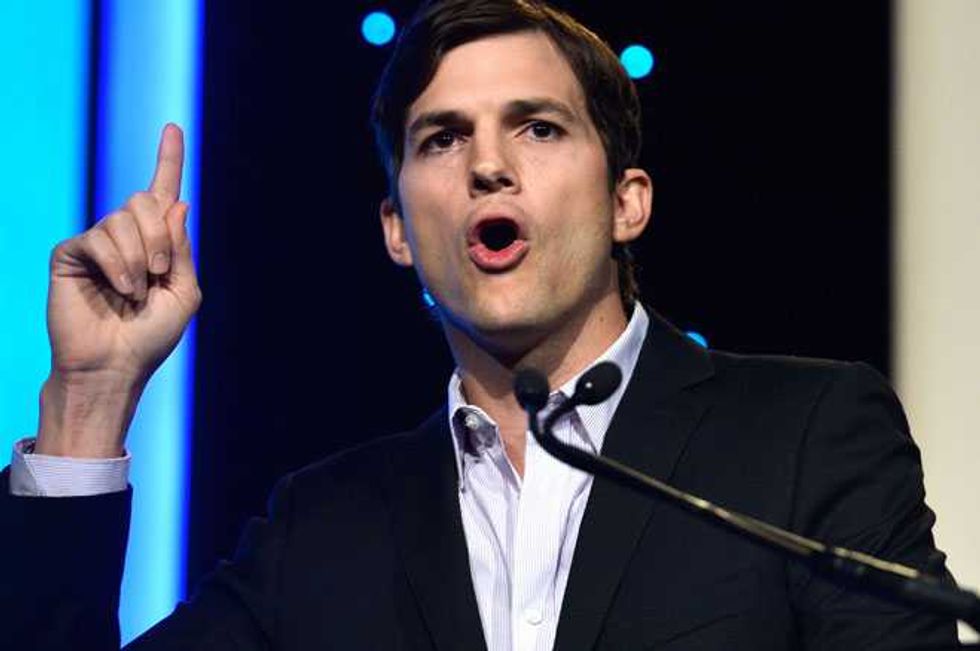 Ashton Kutcher is furious over the publication of pictures of his baby girl by some news outlets.
He took to Twitter (when doesn't he) after photos emerged of him carrying his baby, Wyatt in his arms with a clear view of her smiling face.  It's the first time there has been any picture published of his 8-month-old daughter and he is not happy at all;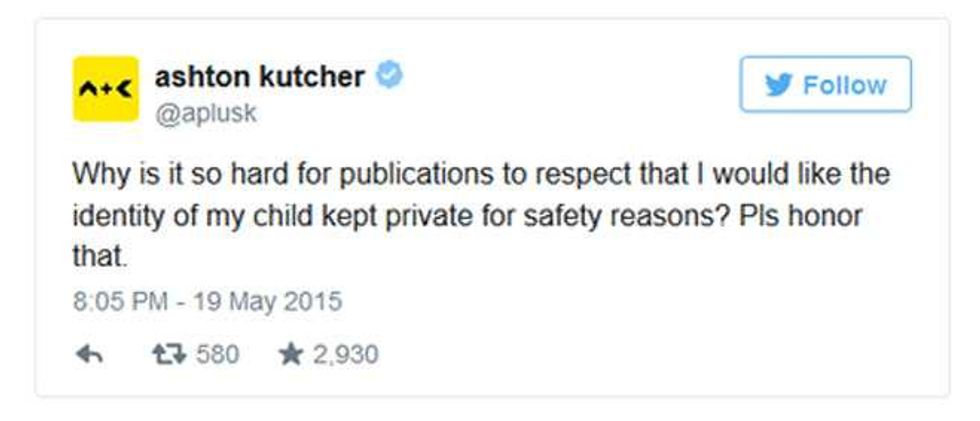 The picture in question shows Kutcher and Mila Kunis's family day out with her parents and cute little Wyatt in Carpinteria, California.  They are at the seaside and all look relaxed and happy—they are paparazzi shots and the 37-year-old is not attempting to conceal his baby's face at all.  Many media outlets blurred out Wyatt's face, but a few did run with uncensored versions.
Twitter opinion was divided with some users supporting his right to demand privacy for his daughter, and others taking a more cynical view that he is a publicity hound who has made a career out of making press for himself whilst complaining about it.
Surely though, when you are as high profile and publicly opinionated as they are, to expect total privacy around public outings with their family is more than a little unrealistic?  Think of those celebrity parents who don't court publicity outside of their work—do you have any idea what their kids look like?
What do you think?