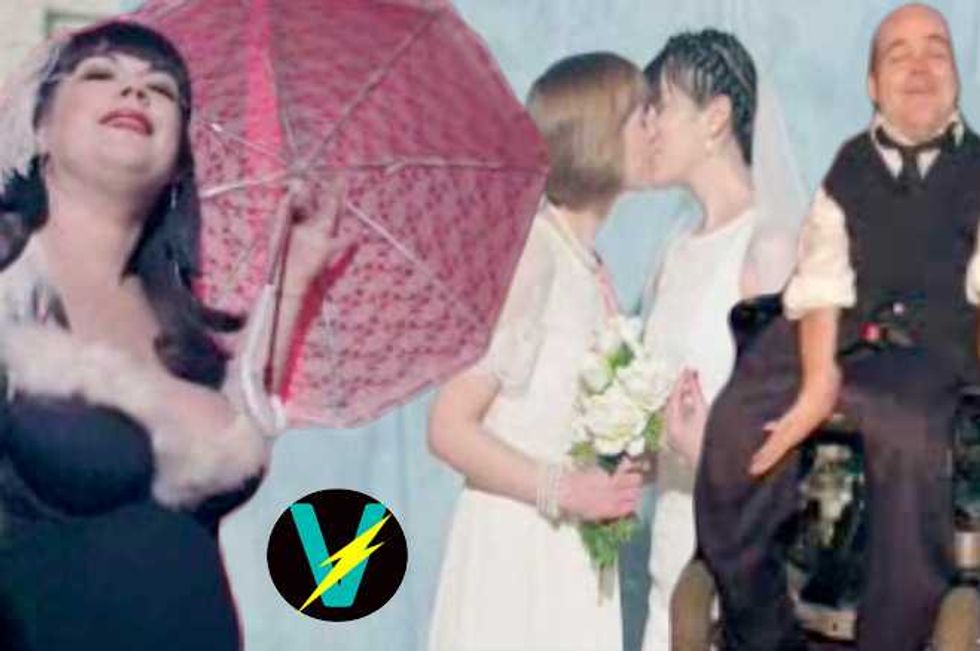 The Asta Philpot Foundation is urging you to open your mind (or kiss my ass) in an inspirational new video—and you can watch it here on Popdust.
Beyond Appearances—The Diversity Song celebrates the human race in all its wonderful different forms—color, body shape, age, sexual preference, disability…and, the opening verse pretty much says it all:
"If you think I'm too fat to be hot, or too old to party, if you think I am different because of the color of my skin, or I'm boring because I wear ties, then think again!"
Taiwanese NGO Gives Disabled Men Hand Jobs
The mission of the Asta Philpot Foundation is to encourage people to not judge a book by its cover, to open their minds to diversity and to encourage every human to just be themselves, feel comfortable in their skin and in their body.
It was launched by Asta Philpot, and for him It's a cause that is very, very close to his heart. Philpot was born with a physical condition called Athrogryposis, which left him depressed, wheelchair bound, and – until 2006 came around – a virgin.
Bizarre World Of Dogging—Like Swinging On Steroids, Outdoors And Masked
Philpot became a household name (among some demographics, that is) after appearing in a 2007 BBC documentary advocating the sexual rights of handicapped individuals.
Check out the fab video below and go to the Asta Philpot Foundation website to learn more.
Oh, and, in the meantime, as Asta would say, "Diversity is life—open your mind or kiss my ass…"