FILM & TV
How the Athena Film Festival celebrated women in math and science, from Hidden Figures to Cents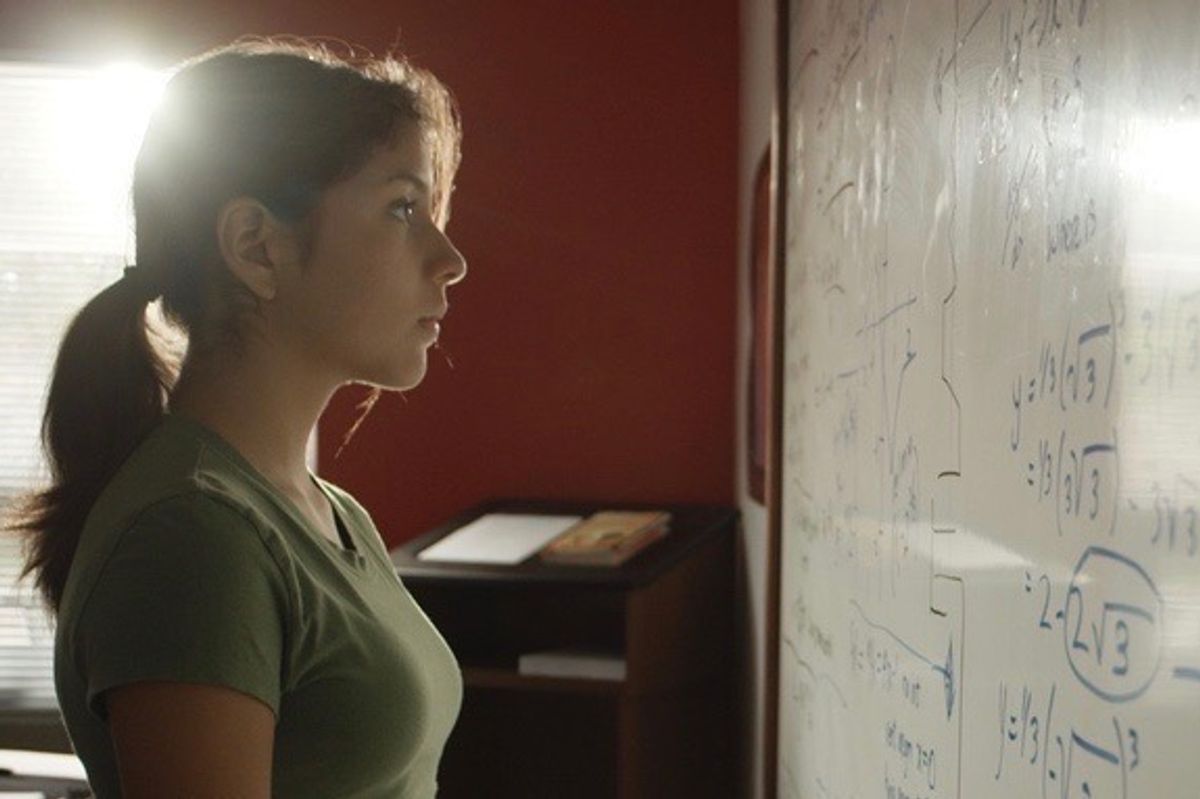 from "Cents"
Something bothers me in the otherwise perfect and Oscar-nominated alien invasion story that is Denis Villeneuve's Arrival. In it, Amy Adams plays one of her best roles of 2016: Louise Banks, a linguist who saves the world, essentially. But Eric Heisserer's script is quick to draw out a rivalry between her and a fellow named Ian Donnelly (Jeremy Renner), a rocket scientist of some stripe who stands in for the mass of humanity that never particularly liked books. This dichotomy is one both of discipline and gender and it is one that the script chooses to leave unresolved—as Ciara Wardlow writes at FSR, "Louise argues the importance of language and communication, but does not address the language vs. science dichotomy he has created, so it lingers." The practical versus the ethereal. Men versus women.
This weekend's Athena Film Festival, hosted by Barnard College for the seventh year in a row and concerned with giving a place to movies by female writers and filmmakers and/or focus on female-centric story-telling, tasked itself with this tedious dialectic. Theodore Melfi's Hidden Figures was given a surprise public screening on Saturday. That good-for-you ethos that should not dissuade any potential cinema goers looking for a good time: Octavia Spencer sparkles and Janelle Monáe's turn as an actress is bracing. They also, unapologetically, portray some of most unquestionably intelligent people of their generation, people whose command of the world of numbers rivals any theoretical physicist I can think of. Some saw the movie's production as an outright challenge to a popular notion that movies primarily about women, women of color moreso, do not do well at the box office. Sometime last month, Hidden Figures surpassed Rogue One, the latest installment of the Star Wars franchise, at the domestic box office.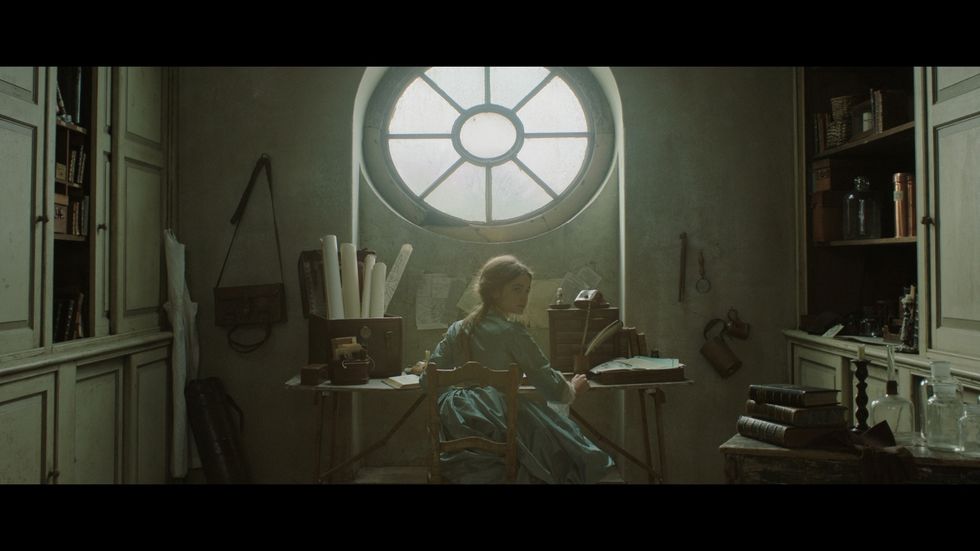 The Rain Collector (2016)
Elsewhere this weekend, Isabella Wing-Davey pulled similar marvels from the facts of history. Her brilliant short, The Rain Collector, described by our own Ariana DiValentino as "about a young woman with an inconvenient interest in climatology," had its New York debut at Athena. A stupendous marvel of anxiety and restraint inside its maximalist period costumes, its hero is Vanessa Kentworth, played with restless zeal by Celine Buckens, who previously added much needed humility to Spielberg's War Horse. Wing-Davey's camera is deeply interested in the ordinariness of scientific discovery: we watch Vanessa calculate the last night's rainfall with austere diligence. Her mother dismisses her as hobbyist but she explicitly rejects this reduction of her passion. In less than twenty minutes, Buckens projects as much intelligence as any biopic hero. She may not be sending astronauts into space but she is doing the quotidian work of a scientist and this is of tantamount interested to Wing-Davey. At one point, an intruding Fitzwilliam Wilmington (Max Bennett) asks if she is, perhaps, a sort of damsel in distress. "Not distressed, just busy," she returns.
Cents was another movie that looked at these masculine totems like math and science capably in the hands of women, specifically middle school students. Christopher Boone's movie fixes us in a world of preteen cliques, full of hackneyed schemes and rapid betrayals without a boy in sight, all centered on Sammy (Julia Flores), a twelve-year old math whiz who schemes and is betrayed in turn. Call it Hidden Figures meets Mean Girls. Sammy's success is exceptional, sure, but Boone portrays it in such a calm and unornamented manner that you could slip in any daughter or cousin you know in her place. Sammy may get bullied, and Cents is very much a movie about bullying, but nobody would think of questioning her command of an equation.
Depictions of women in positions of power dominated this year's festival lineup: from its opener, Courtney Balaker's Little Pink House, which I covered last week, to its riveting closer Dolores, a documentary about the life of feminist union organizer. But in between, math and science finally prevailed.
From Your Site Articles
Related Articles Around the Web