MUSIC
"Peace, Love & Modern Classic Rock with Bell Bottom Bass."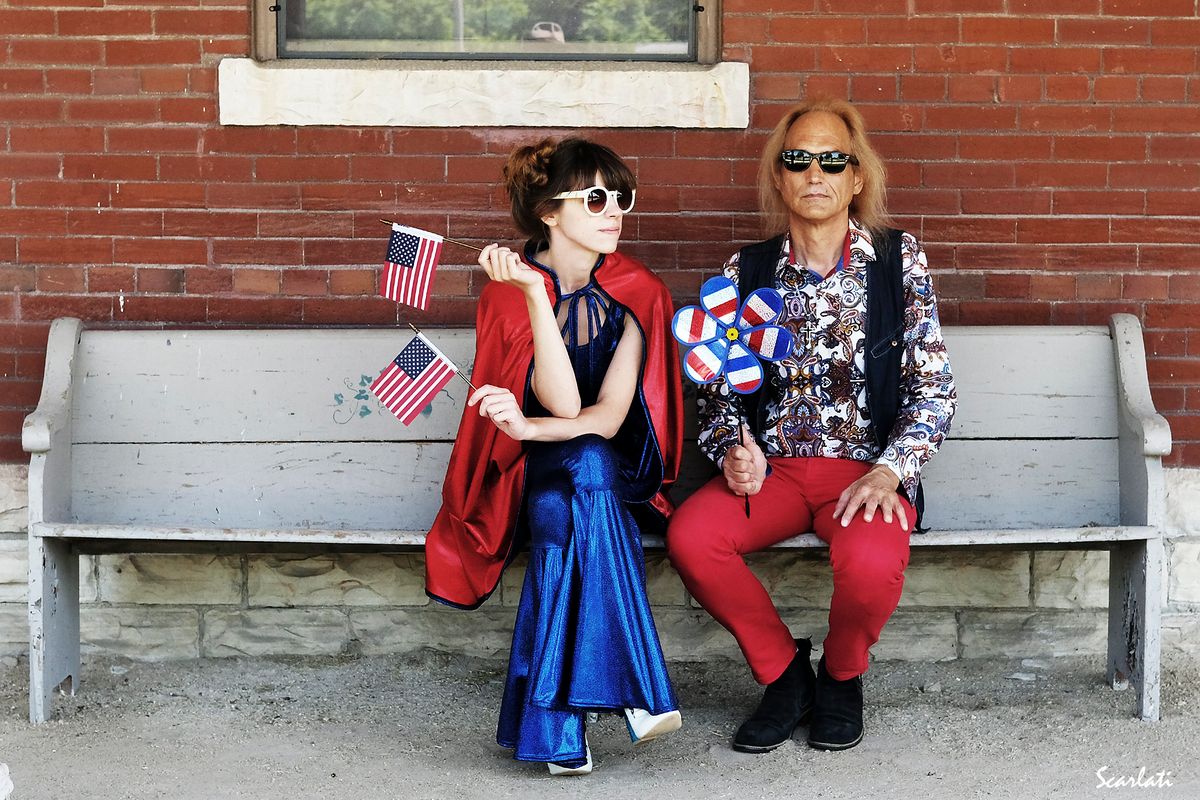 Photo Courtesy AV Super Sunshine
AV Super Sunshine premieres the music video for "Time Bomb."
The song is from AV's forthcoming album, Candyland, and currently holds the number one spot on Starfleet's Music Pool Crossover Chart and Dance Chart, as well as the second spot on Euro Indie's Music Chart, and the same position on Euro Indie's Top 200.
AV wrote "TIME BOMB" after going cold-turkey off the anti-depressant Pristiq. According to AV, "Time Bomb" was "the perfect song hook because I felt like I was about to explode." The song was influenced by "Cherry Bomb," the classic tune by The Runaways.
AV Super Sunshine - Time Bomb (Album Mix)youtu.be
Originally from Wisconsin, AV has roamed the world searching for musical inspiration and truth. In 2014, he met Philomena, the other half of AV Super Sunshine. The following year, AV dropped his EP, Just Like Kurt, followed by a studio album, Baby Goodbye, which led to the release of Bass Face in 2016.
"Time Bomb" opens with thrumming guitars and a tight rhythm, pulsing with beau coup pop-rock energy and lustrous retro vocal harmonies. Riding condensed droning synths and skintight buff textures, the harmonic flow projects infectious get-up-and-go, raw and addictive.
AV's voice, colored by passionate punk-like timbres, delivers stylish intense tones, along with nuanced imminence, as if he's ready to ignite the fuse and light it up.
The video, directed by Jared Sagal, kicks-off with AV and Philomena gazing at the city below. Suddenly, they turn and run as if pursued by demons from hell. They run through the city, down stairs, dart through a subway car, eventually arriving at their destination – a parking meter about to expire. Feeding it a quarter, they walk off.
Randy Radic is a Left Coast author and writer. Author of numerous true crime books written under the pen-name of John Lee Brook. Former music contributor at Huff Post.
POP⚡DUST | Read More...
RISING STAR | Dangermaker Drops 'Run' LP October 5
PREMIERE | Terry Emm Drops 'Sophia'
RISING STAR | Alberta Drops Buff New Single, 'Jay Walk'n'