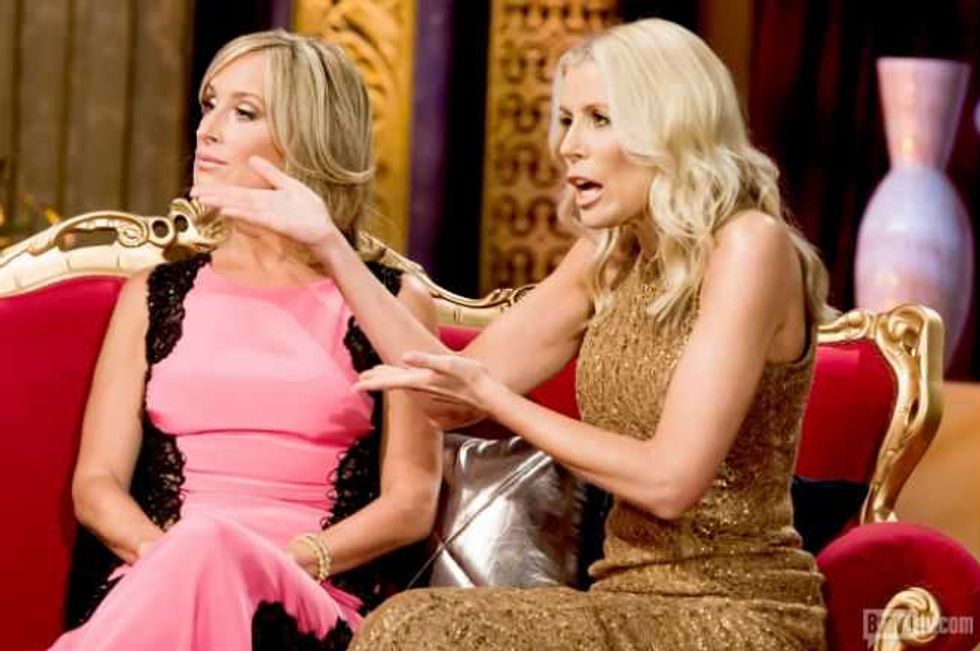 Aviva Drescher has done it again.
Not content with slandering and libeling Carole Radziwill on the Real Housewives Of New York (AND accusing Harper Lee of using Truman Capote as a ghostwriter for To Kill A Mockingbird, seriously!!!) the maniac is at it again.
In a new blog written for Bravo, the delusional witch goes even further with her frankly scary obsession and hatred for Carole.
We don't want to post the whole thing - it's despicable - but here's the part that really stands out, and shows how fucking nuts this woman is:
"I stand by my knowledge that many intelligent, professional writers have help. I suppose this really hit a nerve with Carole as she defines herself by her writing, which I find terribly sad.

My love for my family, friends, and amputees are what fill me with happiness.

Carole's happiness seems to be derived from loving herself. This my friends is complete narcissism and her books are an extension of HER love for herself.

The saddest thing that Carole ever told me was that she never experienced love for anyone. She calls it her curse -- that everyone loves her and yet she has never felt love. Well, she loves herself and her books. Sorry Carole for being real and being the messenger."
Aviva Drescher, take your disgusting, perverted father and your weak, enabling husband and go far far away.
Read the whole of Avicious' blog here and sound off in the comments below, because Bravo won't let you comment on hers!