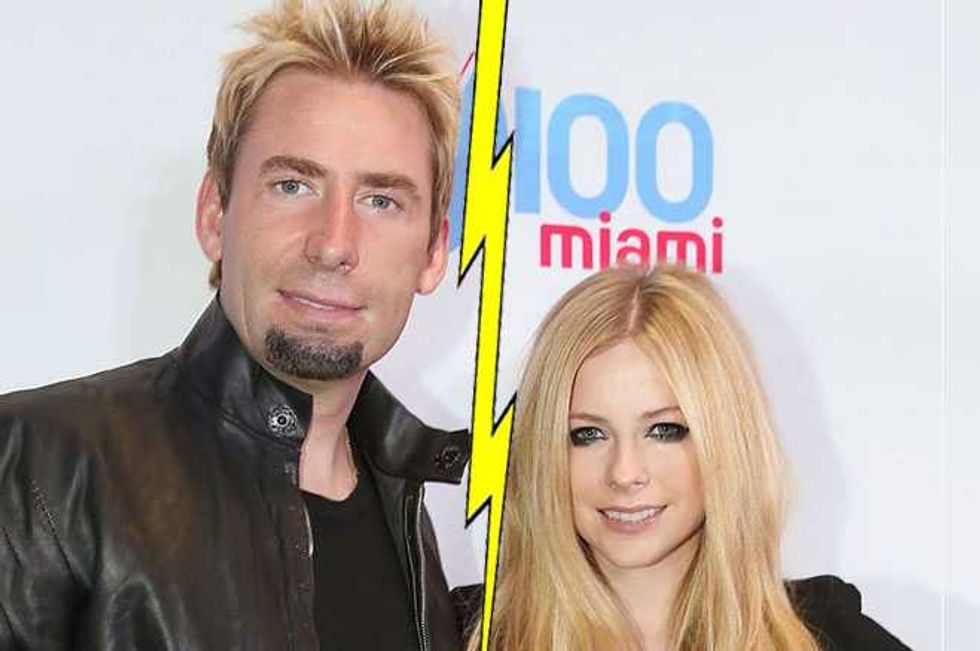 avril lavigne chad kroeger split divorce
Maybe the fact that they met while collaborating on a song called Here's To Never Growing Up, should have been a sign.
Marriage is for grown ups, after all. And now, after just 2 years of marriage, Avril Lavigne and Chad Kroeger are done.
Yawn! Avril Lavigne Is Banging Yet ANOTHER White Rocker With Spikey Hair
The 30 year old Complicated singer and the Nickelback lead announced the breakup Wednesday via Instagram.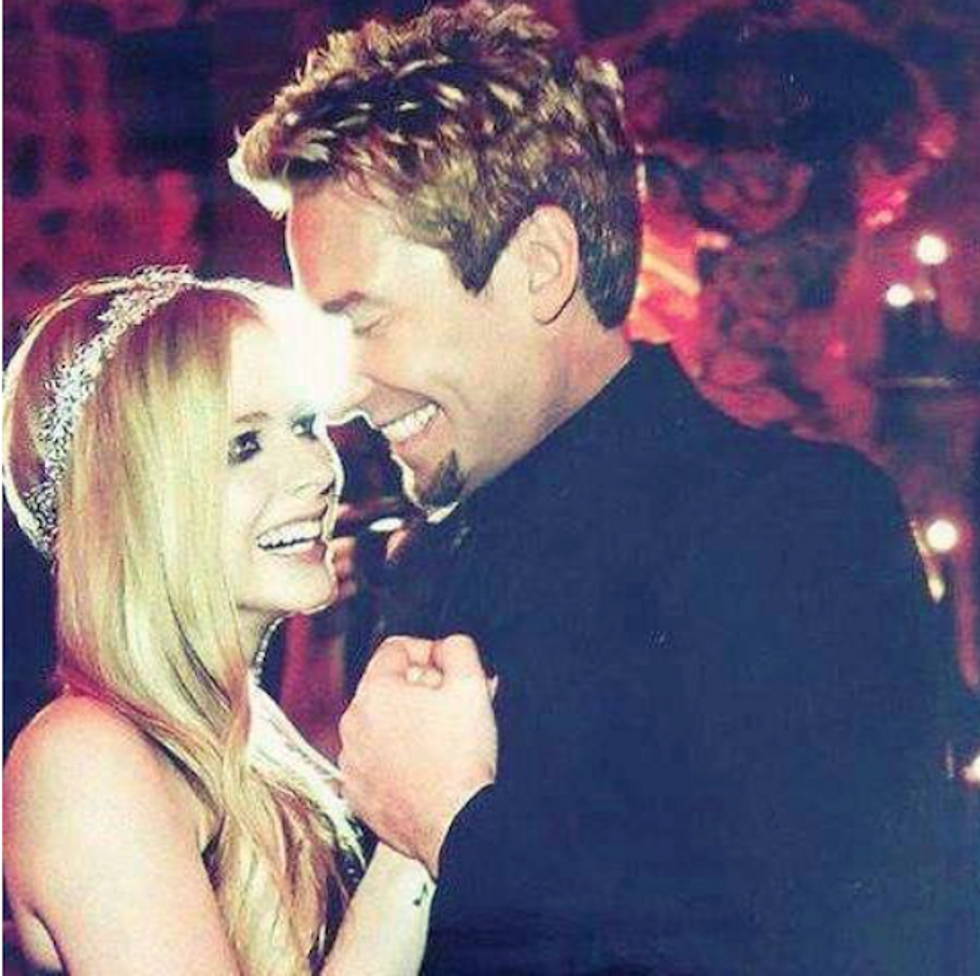 "It is with heavy heart that Chad and I announce our separation today," Lavigne captioned a wedding photo."Through not only the marriage, but the music as well, we've created many unforgettable moments," she added. "We are still, and forever will be, the best of friends, and will always care deeply for each other. To all our family, friends and fans, thank you sincerely for the support."
Avril Lavigne Is The Most Famous Canadian Of All Time
It was practically love at first site for the Canadian rockers when they met back in 2012. They dated for only a month before getting engaged in August and tied the knot  on July 1, 2013 — Canada Day, in a gothic wedding held in a medieval French castle. Avril, 30, actually wore a black gown and carried black roses down the aisle.
Chad Kroeger Talks About His Love For Wife Avril Lavigne…Rather Morbidly
For their first anniversary, Chad, 40, gifted Avril a 17-carat emerald-cut diamond ring. Weeks later, rumors of trouble in paradise began to dog the couple, but they formed a united front and dismissed the rumors as simply that.
"You know my dad calls me up and he's just like, 'I haven't slept in two days, what's going on?' I'm like, 'Dad you're not buying all this crap are you?'" Chad told ET Canada in response to reports. "You know, I get to hear all the rumor mill stuff. So it's, it's...I find it very amusing."
Avril Lavigne's Ex Deryck Whibley 'If I Have One Drink…I Will Die'
The duo have both been suffering from career affecting ill health recently. In April, Lavigne revealed her struggle with Lyme disease, and in August, Nickelback canceled the rest of its 2015 world tour after Kroeger had a cyst removed from his vocal chords.
Sources close to the pair claim Avril's bout with her baffling illness took its toll. "Chad definitely stepped up and was a great nurse to Avril, but it was like she could barely function. They couldn't enjoy their life together, and when you factor in that no doctor could give her a diagnosis, I mean, the fear was just too much. She was not only ill, but she was incredibly scared and depressed, too," a friend tells Popdust exclusively.
Avril Lavigne Wants You To Know That She Isn't In Rehab
No word on whether or not the pair will divorce, but if so, it will make divorce number two for Lavigne, who was married to Sum 41 frontman Deryck Whibley for more than three years before they split in October 2009.
Incidentally, Deryck frontman married fiancée Ariana Cooper in Los Angeles last Sunday.