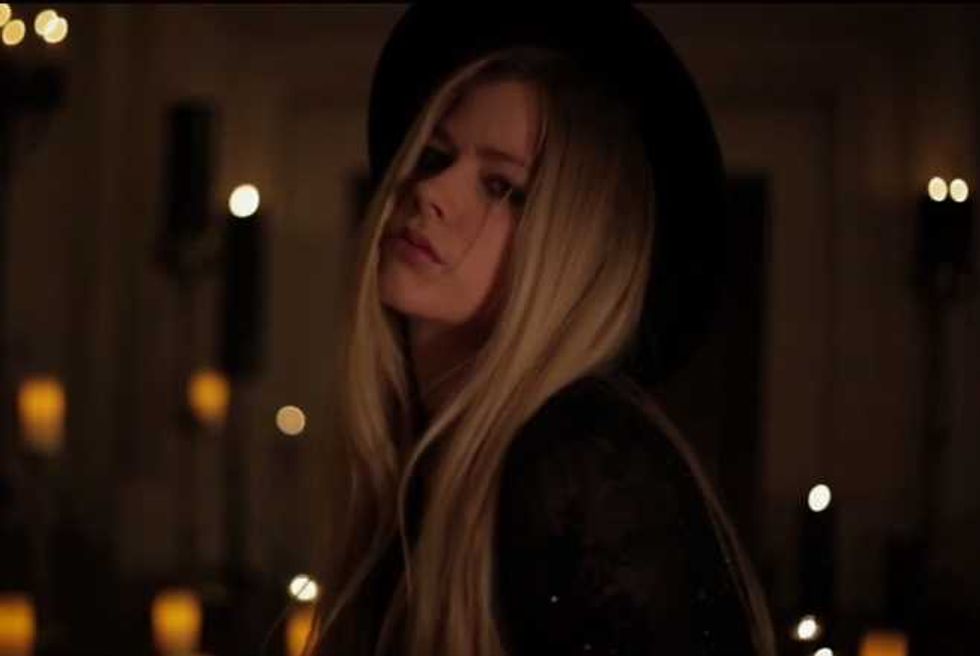 Nine months after her last single, the controversial Hello Kitty, Avril Lavigne has returned to release one last cut from her underrated self-titled album.
The stripped-back Give You What You Like was unexpectedly released this week as the official soundtrack single for Lifetime's scandalous new made-for-TV movie, Babysitter's Black Book, which tells the story of a group of young women who turn their babysitting business into a secret escort service for dads.
The music video, which just dropped today, mixes scandalous footage from the film with scenes of the self-proclaimed motherf*ckin' princess singing solemnly in a candlelit room.
Give You What You Like really deserves to be on the Fifty Shades of Grey soundtrack instead of scoring some Lifetime movie, but at this point we'll take what we can get. Avril's last album was one of the stronger female pop releases of 2013/2014, but unfortunately it didn't achieve the success that it should have.
Hopefully Avril's next album does better.
Anyway, check out Give You What You Like below.