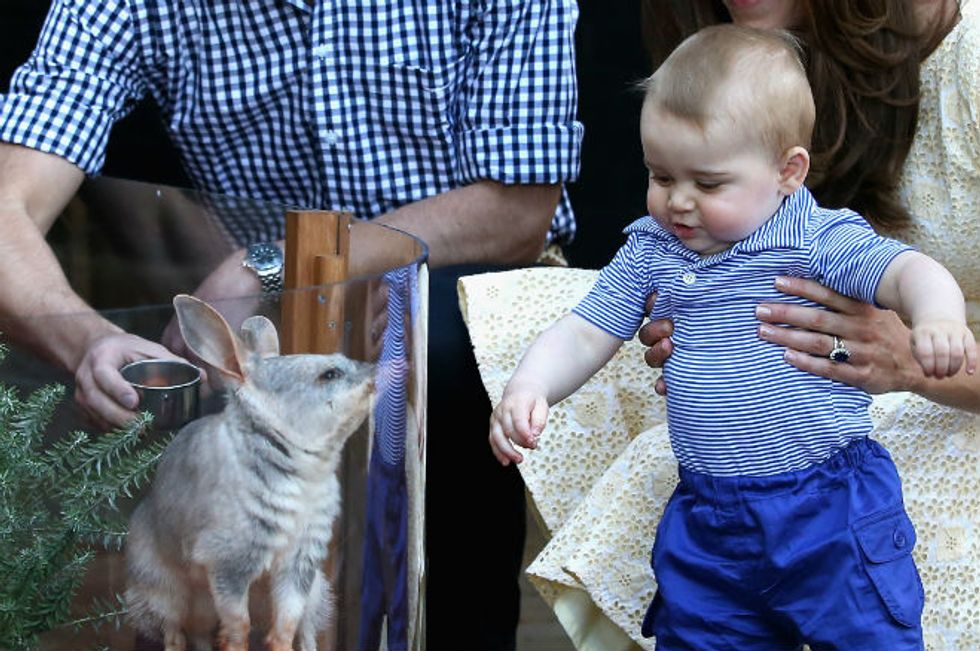 Prince William and Princess Kate continued their tour of Australia and New Zealand with a visit to Sydney's Taronga Zoo on Sunday, where baby George met a bilby named in his honor.
Bilby's are a rat-like marsupial, and the Aussie version of the Easter bunny. The little prince turns nine months old on Tuesday, and apparently tried to climb into the enclosure more than once.
"He's trying to grab his ear," said Kate. "If he gets it he'll never let go," added William. Kate stepped in when zoo keeper Paul Davies coaxed the bilby closer to George, saying, "He's got quite a strong grab actually."
Now there's a little tyke who knows what he wants and goes for it! Adorable.