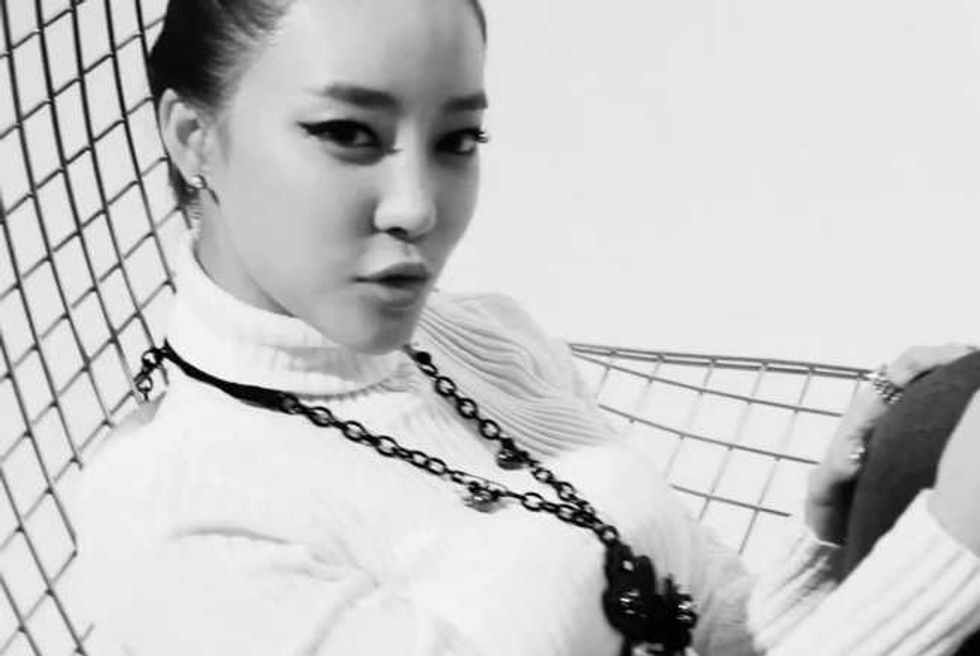 Azealia Banks' "212" may be more than a year old now, but the hipster hip-hop hit has finally found its way into the world of K-pop. Yesterday, girl group, Rainbow, decided to unveil the tracklisting for their upcoming Rainbow Syndrome album by having member Woori rap the track titles over Banks' beat in a badass black & white teaser video.
Would the Harlem-born femcee approve of Woori's take on her breakout hit? Knowing the beef-loving Banks, probably not. But the video is still a good move on Rainbow's part, who have been doing everything that they can to bring some attention to their first K-pop comeback in more than a year and a half. They've also released a series of girly snaps from their upcoming album photoshoot, which hint that their new single, "Tell Me Tell Me," will probably be a lot sweeter and softer than Woori's rap teaser suggests.
Check it all out below, and look out for "Tell Me Tell Me" and Rainbow Syndrome next week.
[gallery]